It's been a year full of attention and speaking engagements for Rabbi Sally J. Priesand, who is celebrating her 50th year of ordination.
The former Lakewood resident made history on June 3, 1972, when she became the first woman rabbi ordained in the United States and the second in the world.
Priesand's portrait is scheduled to hang in the National Portrait Gallery at the Smithsonian Institution this fall. And this week, she was the keynote speaker at the opening of "Sally Priesand Leads the Way," an exhibit opening at the Jacob Rader Marcus Center of the American Jewish Archives in Cincinnati.
A related exhibit, "Holy Sparks: Celebrating Fifty Years of Women in the Rabbinate," featuring works by 24 women artists highlighting 24 women rabbis, is set to open at the Skirball Museum on the campus of Hebrew Union College-Jewish Institute of Religion in Cincinnati. It was first shown at the Dr. Bernard Heller Museum at the New York City campus of Hebrew Union College.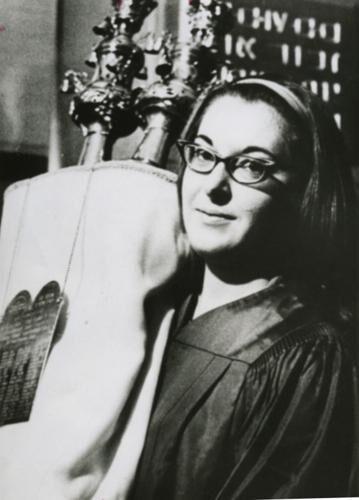 Priesand, 75, has taken her role as the first female rabbi seriously from the start, perhaps most palpably by her deliberate decision not to marry despite her early expectations that she would marry and have a family.
"When you're the first at something, there are a lot of things to take under consideration," Priesand told the Cleveland Jewish News in a Zoom interview May 15. "I made a lot of decisions in my life in the early days on what was best for women in the rabbinate, not necessarily what was best for me. … I was quite well aware that everyone was judging the concept of women in the rabbinate by me, and what I did and how I did it."
Priesand said she admires women rabbis who are able to have both families and congregations.
"My first rule in life is know yourself and be yourself," she said. "And so I stand in awe of women who could marry and have children and have a synagogue, etc. But I know I'm not one of them. And I haven't regretted it because I also know that all the people whose lives I touch are now part of my extended family."
For 25 years, she was rabbi of Monmouth Reform Temple in Tinton Falls, N.J. After retiring in 2006, Priesand was named rabbi emerita, and continues to have a strong connection to her congregation – attending Kabbalat Shabbat services on Friday nights surrounded by the children of the congregation. Dubbed "Back row Sally" by the son of the congregation's cantor, for her preferred seat, the nickname stuck.
In retirement, Priesand has been the volunteer president of Interfaith Neighbors, an Asbury Park, N.J. organization that her congregation helped found 34 years ago. In response to rising homelessness at the time, the group began to help families get out of motels by providing rental assistance and support services for the working poor, Priesand said.
"Any of these kinds of things can happen to any of us: you could lose your job, your car could break down, you could be ill, whatever, to just totally change your life and have to deal with the consequences," Priesand said, adding that the nonprofit has expanded its services to include the renovation of 40 homes, has built affordable housing and runs an urban farm with a hydroponic greenhouse. Last week, it kicked off an $18 million capital campaign for a building that will contain affordable apartments, an early childhood center, a commercial kitchen for Meals on Wheels, a business launch center and office space for Interfaith Neighbors.
"I really would like other communities around America to see what we have done and what you can do working together in your own community to help people," she said, adding that Monmouth Reform Temple continues to support Interfaith Neighbors through its homeless fund.
In retirement, Priesand has also spent time on photography and creating abstract watercolor paintings, partly in response to her three bouts with cancer.
During her career, Priesand said she has looked to a pithy saying in Pirkei Avot, a part of the Talmud known as Ethics of the Fathers. "Say little, and do much," the saying goes, "And that has … served me well."
As a child, Priesand attended the former Beth Am Congregation in Cleveland Heights, which was Conservative. That experience, she said, gave her a love of ritual.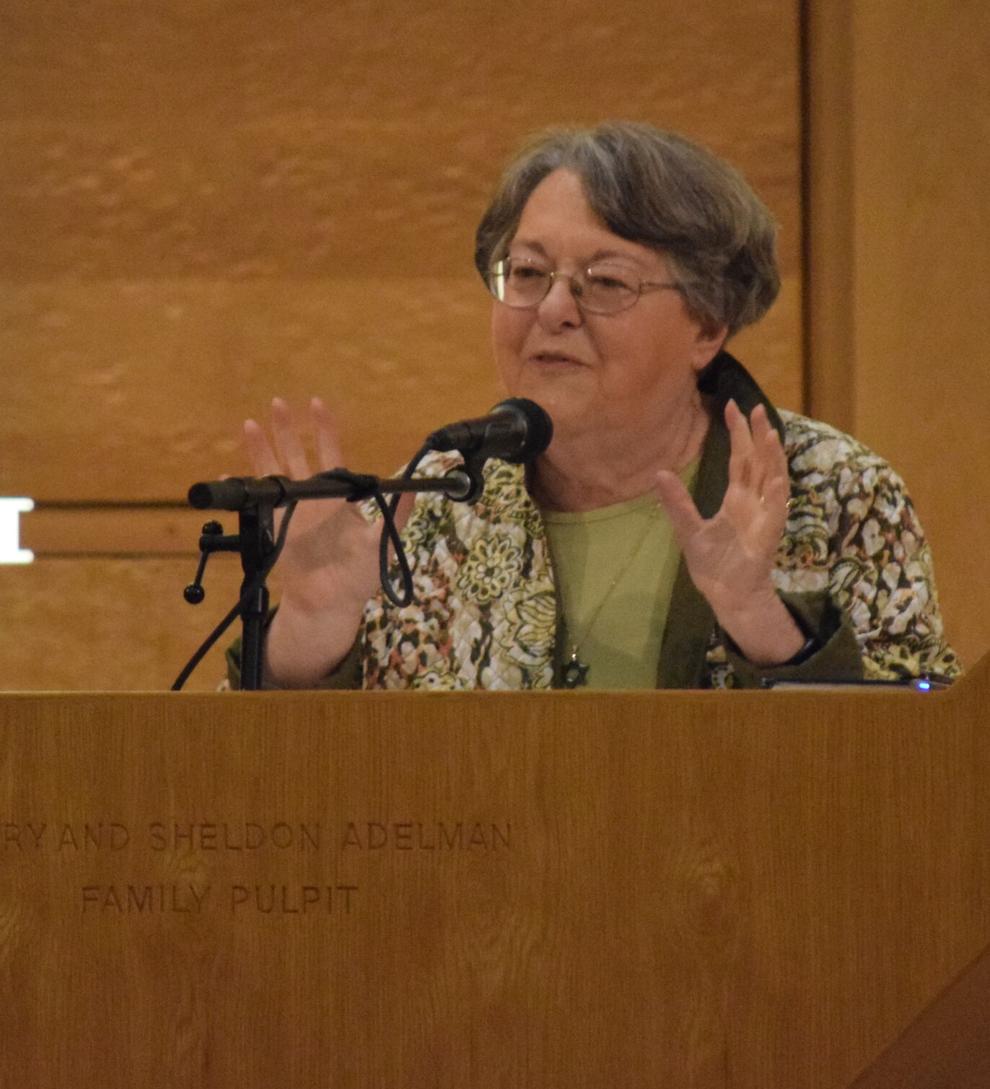 A watershed moment for her was seeing a woman read Torah at the family's new temple, Beth Israel-The West Temple in Cleveland, after her family moved to the west side, where Priesand graduated from Fairview Park High School in Fairview Park. Today, the synagogue's spiritual leader is a woman, Rabbi Enid Lader.
"I was shocked to see that women could do everything," Priesand said. "I guess that also influenced me in wanting to become a rabbi. I did go to the Union Camp Institute in Zionsville, Ind., one of the Reformed Jewish camps. … I already knew I wanted to be rabbi."
[ From 2012: Pulpit pioneer: Former Clevelander Priesand ordained as first female rabbi in U.S. 40 years ago ]
Priesand said her scrapbooks from the time bear this out. Her scrapbook – along with Priesand's personal and professional papers – is now housed at the American Jewish Archives.
"People autographed it, would write notes about being a rabbi and everything," she said.
One of the student rabbis at her Beth Israel-The West Temple was Joseph Karasick, who was assistant provost at HUC-JIR, whom Priesand credited for her admission to the rabbinical program.
Priesand said her parents, Rose and Irving Priesand, encouraged her professional aspirations.
She said her parents gave her "one of the greatest gifts that a parent can give to a child – and that is the courage to dare and to dream. They said, 'If that's what you want, then you should do it.'"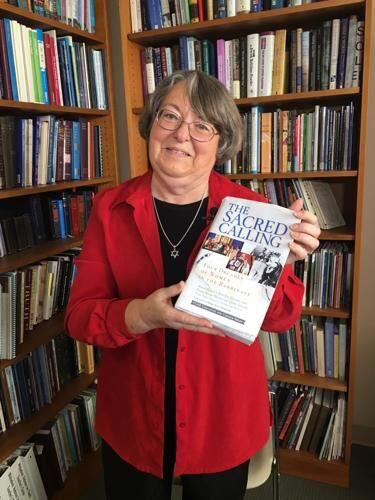 Priesand had an older half-sister, Esther, from her father's first marriage, and two younger brothers, Earl and Chuck, now her only living sibling. Priesand described Chuck as her hero, a Vietnam War veteran who lives in Florida.
She said Beth Israel-The West Temple encouraged her interest in the rabbinate.
"They used to let me write articles for the bulletin and help with services in the summer, and I used to tutor bar mitzvah kids," Priesand said. "I just felt very much at home, and my family was very involved in synagogue."
That same level of encouragement wasn't always present at HUC-JIR, where Priesand attended rabbinical school simultaneously while she pursued a bachelor's degree at the University of Cincinnati. She served as a student-rabbi at Isaac Mayer Wise Temple in Cincinnati among other pulpits.
At social occasions, "There never would be a time when somebody didn't come up to me to say why women shouldn't be rabbis," Priesand recalled. "When they got done, I would simply say, 'Thank you for sharing your opinion,' and I would walk away because I don't think you get anywhere just by arguing."
She said to counteract that sort of criticism, she "built kind of a shell around myself where things would just bounce off."
[ From 2016: Priesand turns over new page: Former Cleveland rabbi plays prominent role in new book ]
In addition, Priesand said in her early career she made a point of traveling.
"People have to see you as a rabbi before they can accept you as a rabbi," she said. "And there was a lot of traveling and things that I did at the beginning, just so people could see me and see I was human, and I was just like everybody else."
While living in Cincinnati, she said she had an encounter with a mailman who was Black. He noted at the honorific on a package he delivered to her and said, "I think it would be more difficult for me to be the president of the Ku Klux Klan than it is for you to be rabbi."
Priesand acknowledged that being first has been difficult, adding that her positive, optimistic attitude has helped her.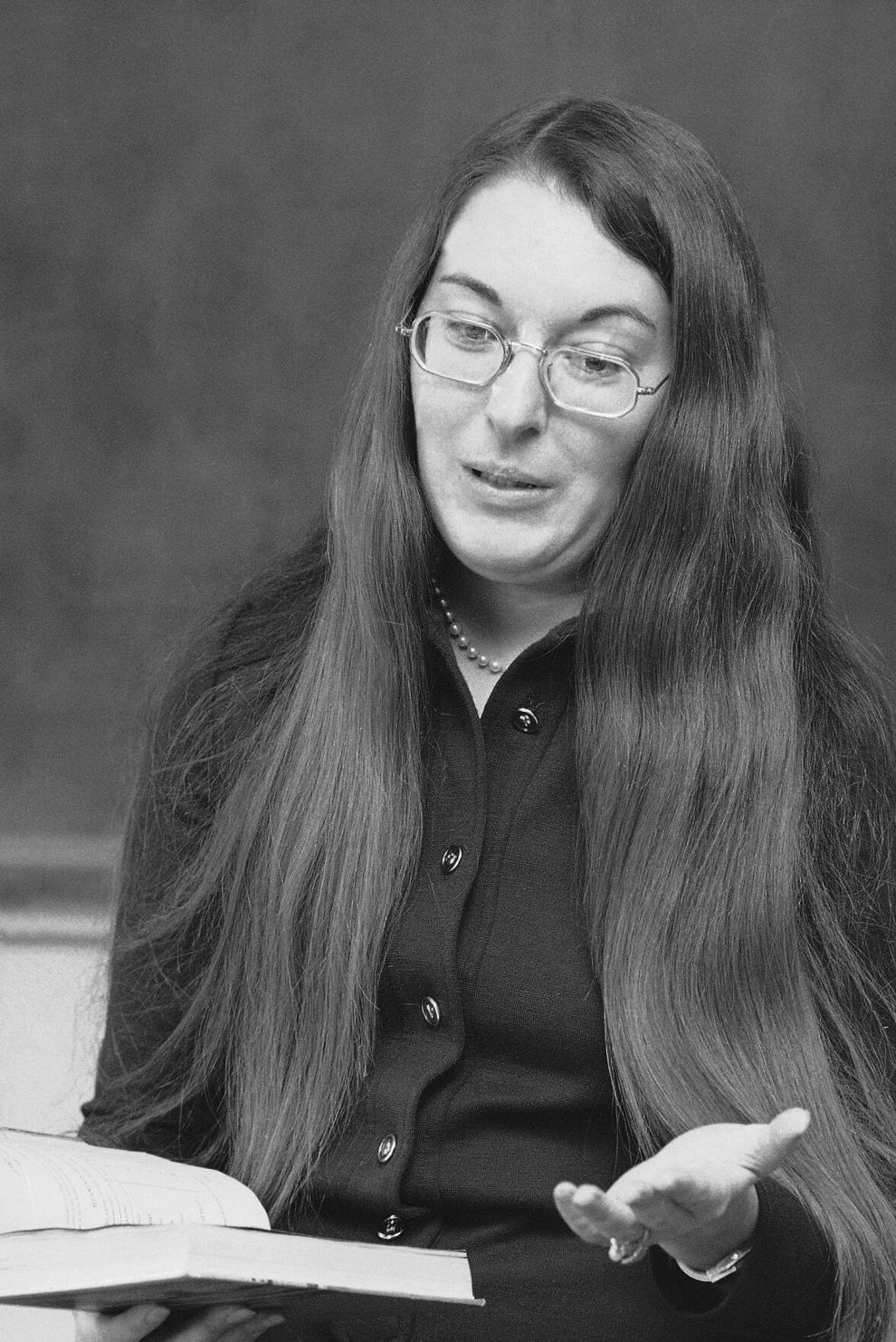 After ordination, Priesand accepted a position at Stephen Wise Free Synagogue in New York City, where she served for seven years, first as assistant rabbi and then as associate rabbi, according to her bio on HUC-JIR's website. From 1979 to 1981, she was rabbi of Temple Beth El in Elizabeth, N.J., and also served as chaplain at Manhattan's Lenox Hill Hospital. From 1981 to 2006, she served as rabbi of Monmouth Reform Temple. In 2006, she retired, becoming rabbi emerita. From 2012 to 2017, she conducted High Holy Day services with Cantor Ellen Sussman at Temple Shirat Shalom in Allentown, Pa.
[ From 2006: First female rabbi in US retires; 829 continue tradition ]
In 1975, she wrote "Judaism and the New Woman," with an introduction by Bess Myerson. In 2018, she co-authored "This Joyous Soul" with Alden Solovy, and in March 2022 she co-authored "Torah Study: A Contemporary Torah Study Guide" with Rabbi Lenore Bohm.
"Cleveland takes great pride in me, and I appreciate that," Priesand said. "I'm a really fortunate person. People really treat me with great love and respect and that means a lot to me."
Female rabbinical graduates particularly ask Priesand to have their photos taken with her.
Priesand said she considers herself an Ohioan and that she returns to HUC-JIR's Cincinnati campus every fifth year for the rabbinical ordination ceremony, as a way of "renewing and re-energizing."
This year, she will be the ordination speaker at Plum Street Temple in Cincinnati.
Of the decision to end ordination at the Cincinnati campus, Priesand said, "Unfortunately, the decision has been made. I will do whatever I can to support the school."
Rabbi Sandy Sasso, the first woman rabbi in the Reconstructionist movement, has written a children's book about Priesand called "Sally Opened Doors," which will be published June 7.
"That is what I consider to be my legacy," Priesand said. "It was part of my life's work that I got to open doors for women. And I tried always to hold open those doors."
Today, there are 839 women rabbis in the Reform movement, not counting those who are about to be ordained, Priesand said. She said there are 1,300 women rabbis throughout the world. Rabbi Regina Jones was the first ordained female rabbi in 1935 in Berlin.
On June 3, the 50th anniversary of Priesand's ordination, she will return to Monmouth Reform Temple, perhaps taking her usual seat in the back row. Four people will speak in what Priesand hopes will be an intimate celebration of her life's work.
"One of the great things about being a rabbi is that you share significant moments in other people's lives," Priesand said. "And sometimes you don't even know the difference that you've made. If you're lucky, sometimes you find out a lot later, but sometimes you just don't know at all. It's kind of like throwing a stone in the river. You've seen it go in and all the rings around, but you don't really know what happens."