When Michael Gray returns home to Akron after a day of work at TechnologyXperts in Beachwood, he switches his smartphone to PresentMode.
Gray is a single father. His 17-year-old son, Mateo, is a rising senior at Firestone High School in Akron. The two often cook dinner together.
Prior to using the app, the director of sales and marketing often responded to work emails at home. Not anymore. Now, he focuses on his son.
"This literally was a game changer," Gray said. "More importantly, it allowed me to be more present in that moment."
PresentMode – similar to the airplane mode on smartphones – filters out smartphone messages and notifications, but allows phone calls through. It allows the user to set up a customized automated notification explaining the user will respond to notifications later. If need be, though, the person can be reached by phone immediately.
When PresentMode is engaged, the phone has a screen that shows three lower case letter 'I's' (referring to the user, the person they're interacting with and the person who is sending the notification).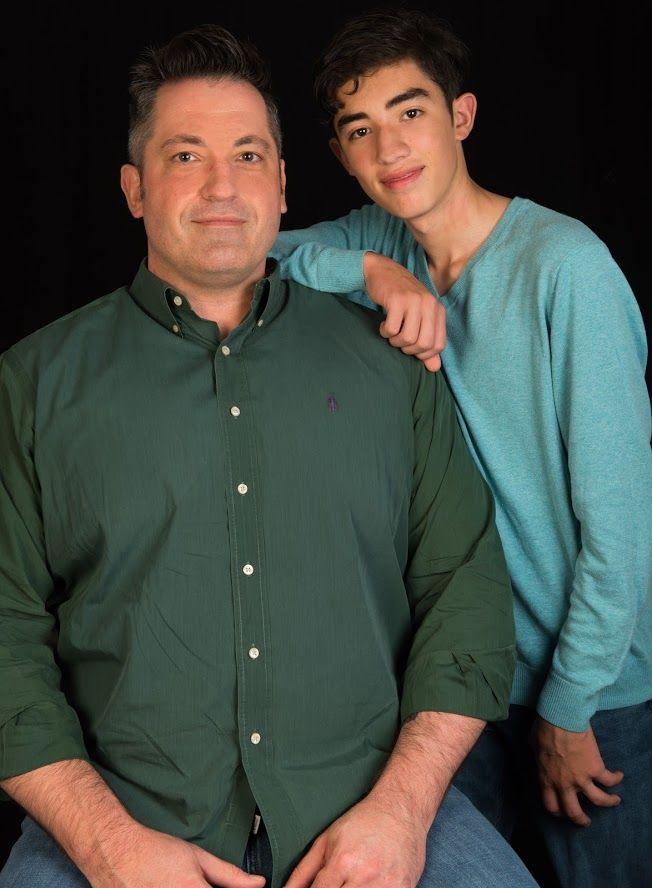 Observation and idea 
Rabbi Yossi Marozov developed the app and has been working on the idea for about two years. The concept took about a year to develop.
Marozov is the executive director of Friendship Circle of Cleveland in Pepper Pike, which he and his wife, Estie, established in 2003. That was prior to the common use of cell phones. Friendship Circle pairs teens with children who face a myriad of challenges – building relationships that often help both parties.
Marozov said he was first inspired to think about the impact of smartphone notifications on face-to-face encounters as he observed teenagers at Friendship Circle.
Over time, as smartphones became more popular, Marozov noticed a corresponding change in the quality of attention some teens at Friendship Circle offered despite their dedication.
He also surveyed parents, asking them to assess their own level of focus on their children as opposed to their level of distraction in interactions with their children.
"We talked to dozens of people," he said.
Parents typically assessed their level of focus at between 6 and 8 on a scale of 1 to 10, with 10 being the best. When asked how their children would rate them,there usually was a pause, and the ratings were "universally" lower, Marozov said.
"And then something hit me," he said. He realized that his behavior toward his children had changed in much the same way as he had observed in others.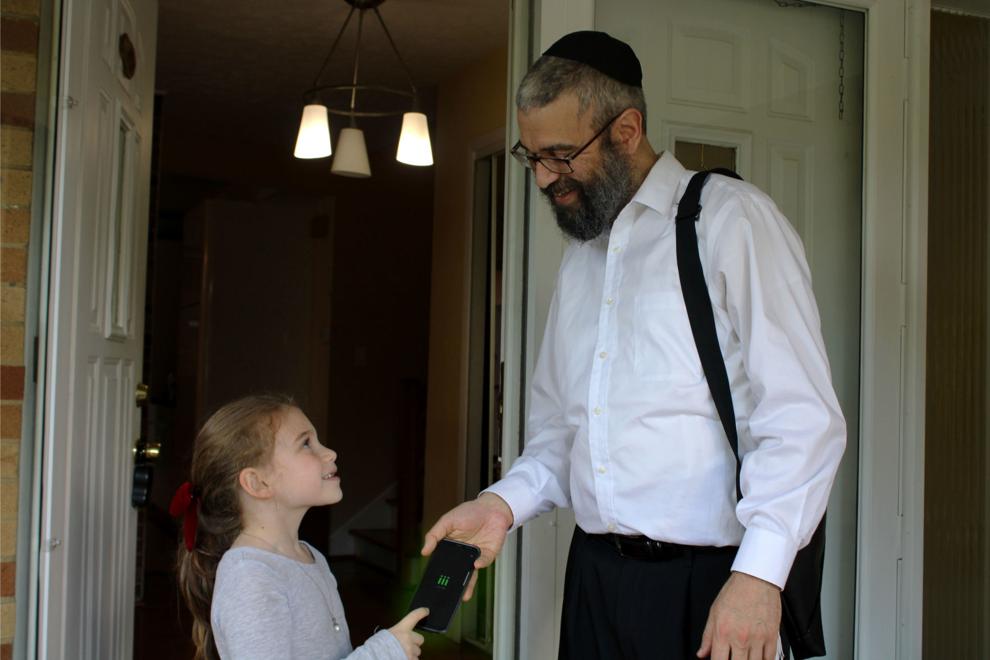 How product was developed
"That's how the product started," he said. "I was looking along the lines of a lockout device."
But then he began looking for a more positive solution, and he hoped to apply a nugget of wisdom from the late Lubavitcher rebbe, Rabbi Menachem Mendel Schneerson. Specifically, that "within the problem lies the solution."
He said Landi Industries in Highland Heights developed PresentMode, and a group of investors underwrote the project.
"In terms of a revenue model, we'll allow the chips to fall as they fall," Marozov said. "I believe that good work and products that really work for people end up winning."
The Launch 
The app's launch took place about four weeks ago online on Google Play and at PresentMode.com. To date, more than 500 people in 25 countries have tried the free technology on their Android phones. The app is in development for iPhones.
"The more attractive the screen, the more I can leverage it as a relationship tool," Marozov said. "It's so simple. So now, it's OK not to put your phone away. Your phone validates your relationships."
Marozov uses PresentMode at home with his seven children and in meetings. His ritual is to hand his phone to one of his children when he arrives home and ask them to place the phone on PresentMode.
"This hopefully will become a universal language," Marozov said. "It's where your phone becomes part of a positive relationship."
Useful in business 
For Gray, it already has. Gray tried out PresentMode while it was still under development in beta testing. He said sometimes in a work meeting, he'll put his phone on PresentMode and forget and leave it on all day.
"That's OK," he said. "It makes it easy to not be distracted. … It's almost like set it and forget it. It pauses everything. I'm available, but I'm not available."