Ruth Bader Ginsburg, the late Associate Justice of the U.S. Supreme Court, unknowingly served many different positions for many different people.
For some, she was a champion of the gender equality and women's rights movements.
For others, she was a role model as the first Jewish woman and second woman to serve on the Supreme Court.
And for those who disagreed with the always thinking, ornate collar-wearing justice, she was a thorn in their side.
Ginsburg, who was commonly known by her three initials, passed away at age 87 due to complications from metastatic pancreatic cancer on Sept. 18, 2020, after almost 30 years on the bench.
Fitting for a legend as beloved as Ginsburg, her life has been memorialized with a traveling museum exhibition that will make its Cleveland debut at the Maltz Museum of Jewish Heritage in Beachwood from Feb. 24 to Aug. 29.
The exhibition, created by the Skirball Cultural Center in Los Angeles that opened in 2018, is based off a book diving into Ginsburg's personal and professional life by Israeli-American journalist Irin Carmon and attorney Shana Knizhnik.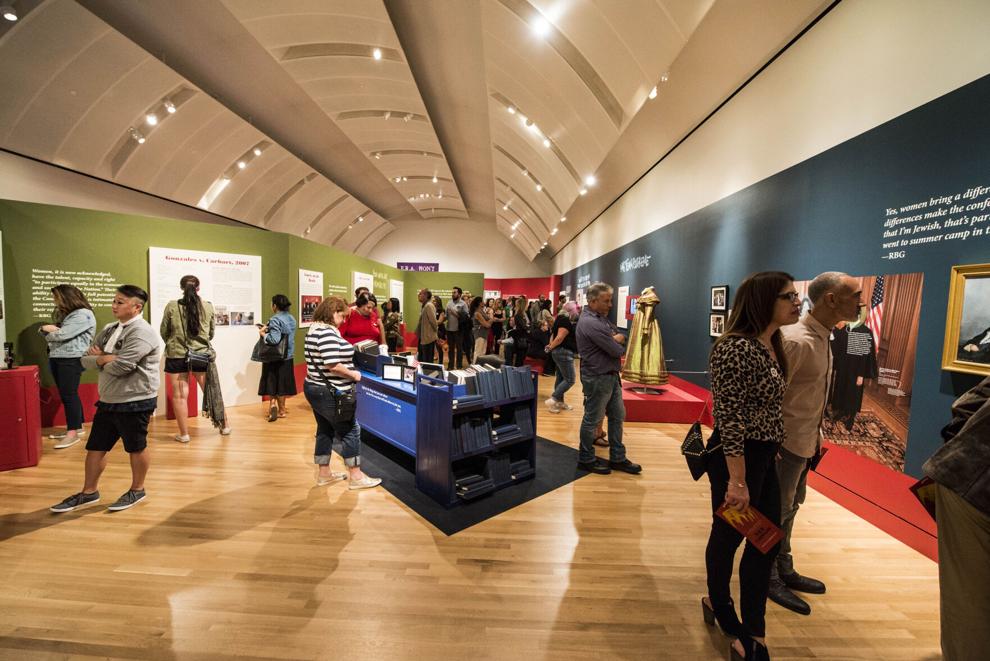 From blog to book to exhibition
To Carmon, Ginsburg was a hero.
As a reporter interested in women's rights and the law, Carmon saw her values reflected in Ginsburg.
In an interview with the CJN, Carmon, a resident of New York City and senior correspondent at New York Magazine, explained, "What she stood for was demanding the United States live up to its promises and its ideals, that we expand the notion of who is included in, 'We the people,' that we smash stereotypes about race, gender and sexuality and allow people to pursue their own destinies, that the law be truly just. As a young Jewish woman, she was also someone who I looked up to."
While working at MSNBC a few years back, Carmon noticed Ginsburg had become more vocal on the bench, Carmon said. She reached out to try to schedule an interview with the justice, but was told her calendar was full and Carmon should try again in a few months.
In the interim, Carmon's former boss informed her that there was a project to turn a Tumblr page all about Ginsburg, called "Notorious RBG," made by Knizhnik, into a book.
Carmon immediately jumped on the book idea with Knizhnik, and throughout the writing process, she and Knizhnik met with Ginsburg – who was in the process of writing her own memoir – several times. In 2015, the two published The New York Times bestselling book, "Notorious RBG: The Life and Times of Ruth Bader Ginsburg" that closely followed Ginsburg's personal and professional life.
A year after the release of "Notorious RBG," Cate Thurston, associate curator of the Skirball Cultural Center in Los Angeles, contacted Carmon and Knizhnik about transforming their book into an interactive exhibition. The two authors loved the idea so much that they worked together on the exhibition with Thurston until it opened in October 2018.
"A museum exhibition was a perfect continuation of our initial aim, which was to bring Justice Ginsburg's life and work really to life and to as many people as possible," Carmon said. "As you're moving through the space, you're experiencing information in all different kinds of ways, even more ways than what you could do with a book.
Diving into "Notorious RBG"
The exhibition of the same name as the book and Tumblr page is broken into seven sections. Each section is named after lyrics from the late hip-hop artist the Notorious B.I.G., using the playful connection established between the music legend and the late justice.
From Ginsburg's early years as a child growing up in Brooklyn, N.Y., to her relationship with her husband of more than 50 years, Marty Ginsburg, to her years on the bench, exhibition viewers leave their bodies during their tours and see the world through Ginsburg's eyes.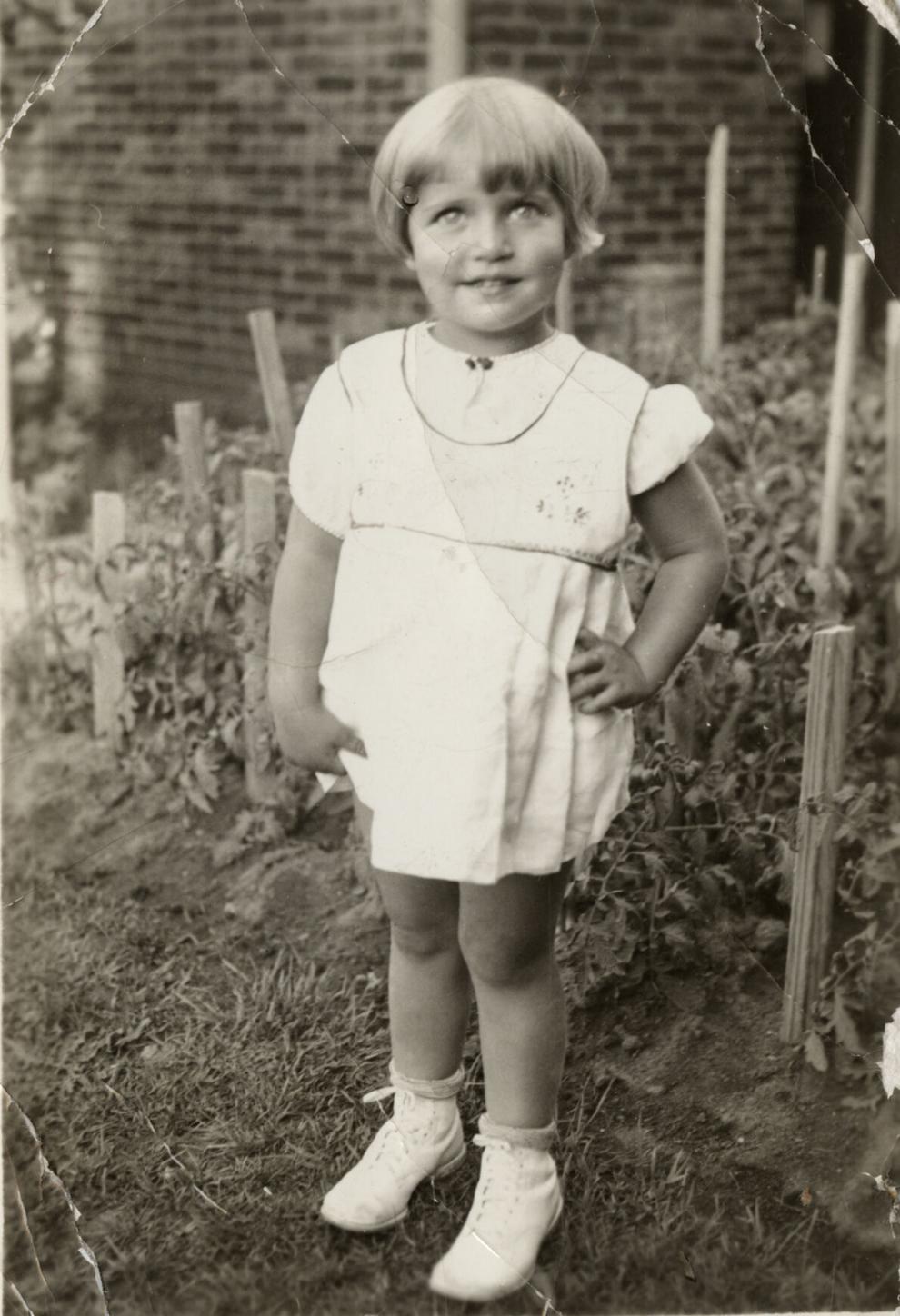 There are pieces borrowed directly from Ginsburg's life, including the robe and one of the infamous jabots Ginsburg sported, home videos of Ginsburg and Marty during their honeymoon and an official portrait of Ginsburg and Sandra Day O'Connor, the first woman associate justice of the U.S. Supreme Court.
Ten audio listening stations bring museum attendees into the courtroom where Ginsburg presented oral arguments to the Supreme Court. To further depict Ginsburg's place in history, the exhibition showcases Ginsburg's briefs, writings and infamous dissents.
Museum attendees also experience 3D reimaginations of key places from Ginsburg's life, like her childhood Brooklyn apartment, the kitchen from her and Marty's home, the desk Ginsburg used in her chambers at the Supreme Court Building and the Supreme Court bench where visitors can don a robe of their own and imagine they're making their own opinions heard.
Ginsburg's effect on pop culture is also highlighted in the exhibition, as contemporary art and expression pieces by artists such as Maira Kalman, Roxana Alger Geffen and Ari Richter dot the space.
Carmon and Knizhnik led Ginsburg through the exhibition when it was at the National Museum of American Jewish History in Philadelphia from October 2019 to January 2020. The moment Ginsburg saw the recreation of her old living room still lingers in Carmon's mind.
The imagined living room features an old fashioned radio that plays some of Ginsburg's favorite operas she heard as a young girl, and next to the radio is a photograph of Ginsburg's mother, Celia Bader, who passed away from cancer the day before Ginsburg graduated high school.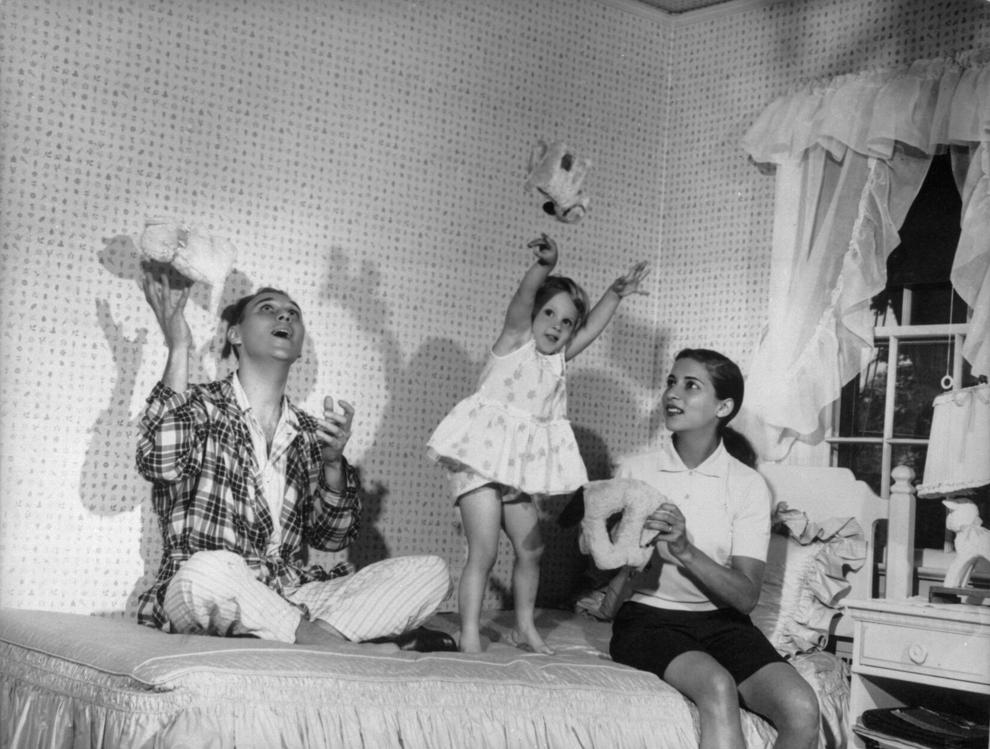 "She paused in front of that photograph of her mother and just gazed at it," Carmon told the CJN. "Shana, Cate and I, as well as an entire MSNBC film crew behind us, were just transfixed wondering what was going through her mind because her mother was such a profound influence on her."
Despite being someone who never loudly expressed her opinions, Carmon believes Ginsburg thoroughly enjoyed the exhibition.
"It was really important for Justice Ginsburg that people see that, at one point, she was the only woman on the Supreme Court before the Obama administration," Carmon said. "She really understood that her presence would be an example for young people who were imagining all of the possibilities of their lives."
Beachwood bound
Bringing this firsthand experience of Ginsburg's life to the Maltz Museum was a no-brainer, said Maltz Museum Managing Director David Schafer.
The museum's special exhibitions committee in charge of evaluating and seeking out noteworthy exhibitions caught word of "Notorious RBG" and immediately requested more information to possibly bring it to Beachwood.
"It was the easiest decision we ever had to make," Schafer told the CJN. "It was unanimous by the committee, and we jumped on it."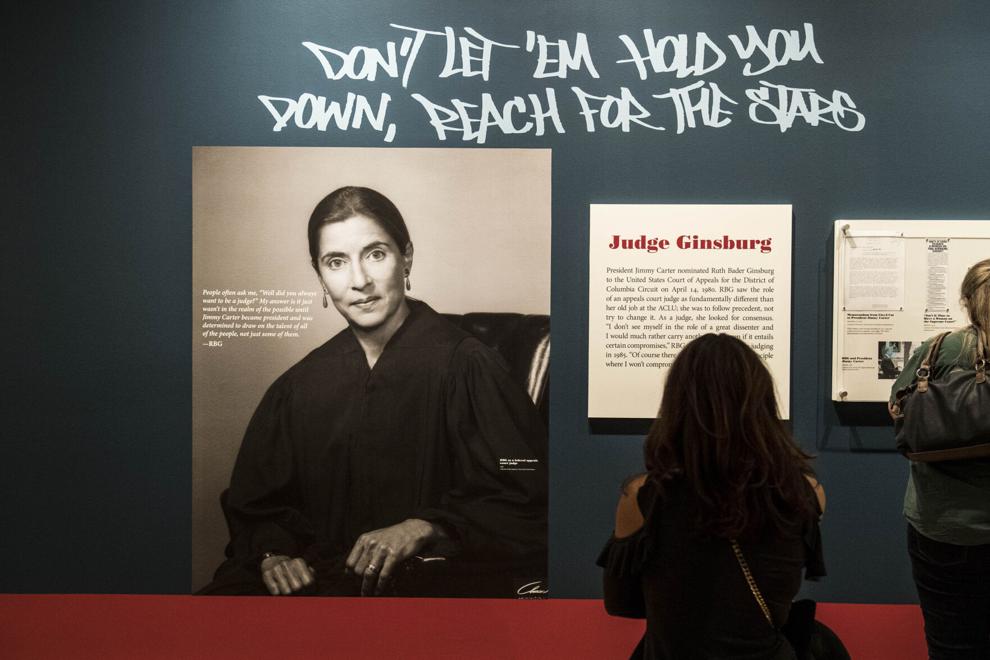 The Maltz Museum is the fourth stop on the exhibition's nationwide tour, as previous locations included the Skirball Cultural Center, the National Museum of American Jewish History in Philadelphia and the Illinois Holocaust Museum and Education Center in Skokie, Ill. The exhibition will move on to the New-York Historical Society in New York City, the Holocaust Museum Houston in Houston and the Lillian and Albert Small Capital Jewish Museum in Washington, D.C., following its six-month stay at the Maltz Museum.
Six months of remembrance
To celebrate and honor Ginsburg, the Maltz Museum will offer virtual special events throughout the exhibition's duration.
The first event to open the exhibition will be Carmon and Knizhnik virtually tuning in for a discussion about Ginsburg, their book and the Tumblr page that started it all at 7 p.m. Feb. 24. Tickets for the discussion are $5 for nonmembers and free for Maltz Museum members. Those interested in virtually attending the discussion can register online at bit.ly/2Ooi2io.
To celebrate the exhibition's opening, tickets for the exhibition will be $5 from Feb. 24 to Feb. 28. The museum will also show the 2018 documentary "RBG" and a talk-back about the film with Ginsburg's family and colleagues for free.
The brand-new "I Dissent" series will explore Ginsburg's most famous dissenting arguments, and each month, a new topic will be led by some of Cleveland's most notable women attorneys. The series kicks off with a discussion on election and voting rights and the cases of Bush v. Gore. and Shelby County v. Holder with Hon. Patricia A. Blackmon, 8th District Court of Appeals, and Elizabeth Bonham, a staff attorney for the ACLU of Ohio, at 4 p.m. March 24. Attending the program is $10 for non-museum members and free for members. Those interested in attending "I Dissent" can register online at bit.ly/3cVuArN.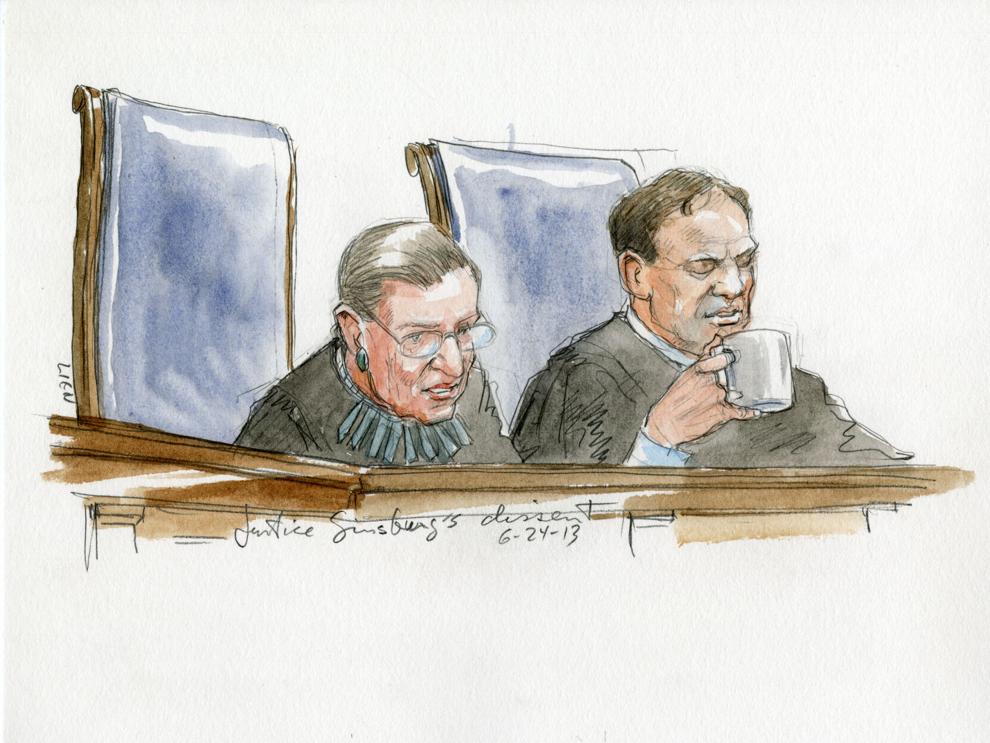 Another monthly public program is "My Story," where Cleveland women who are breaking down barriers and paving the way for others will tell their stories and answer questions. The next series conversation will be Phyllis Harris, executive director of the LGBT Center of Greater Cleveland, interviewing Christine Howey on her journey transitioning to become a woman in her mid-40s, and how her stage play and later film, "Exact Change" has impacted the lives of transgender children and their families along their journeys. Attending the program costs $10 for non-museum members and is free for members. Those interested in attending "My Story" can register online at bit.ly/2N7ymDw.
The museum will also host Doron Kalir, a Cleveland State University law professor and Jewish educator, for a virtual part of its "Scales of Justice" series into how Judaism influenced Ginsburg's work. Attending the program at 4 p.m. March 10 is $10 for non-museum members and $5 for members. Those interested in attending "Scales of Justice" can register online at bit.ly/3a4QE1j.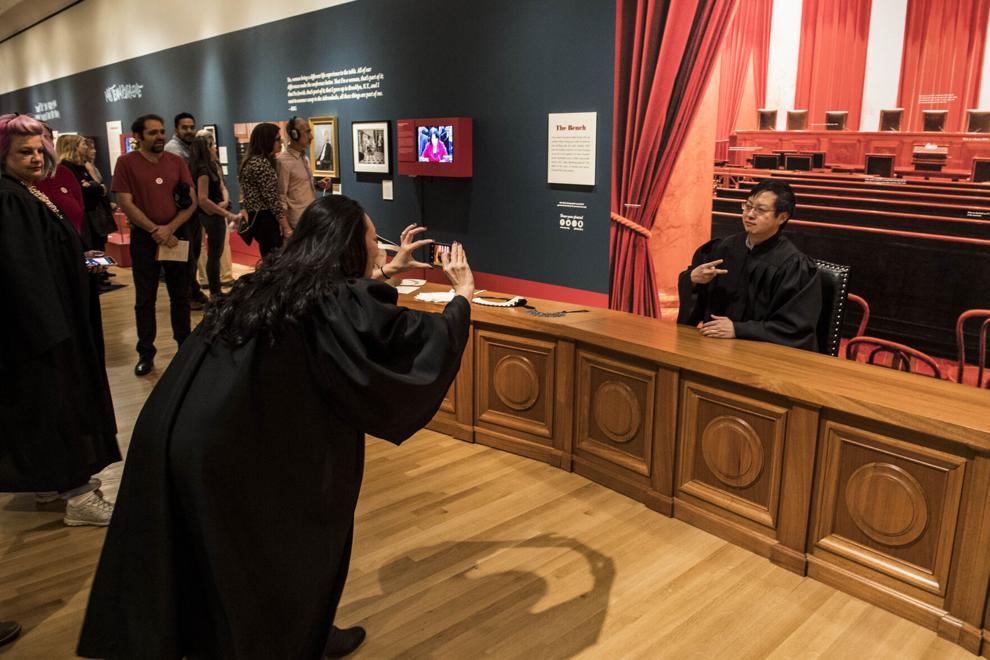 Gallery talks will feature a deeper look at a specific object or image from the exhibition and a discussion surrounding the idea it explores. The upcoming gallery talk will uncover Ginsburg's famous friendship with the late U.S. Supreme Court Associate Justice Antonin Scalia at noon April 6. Those interested in attending gallery talks can register online at bit.ly/3p7gc1Q.
"This is exciting that we have six months, because that enables us to do a deep dive, conversations and public programs connected to the exhibition," Schafer said. "All the public programs have been created in the spirit of RBG and connected to the themes inspired by the exhibition."
The museum has in the works its next list of public programming related to the exhibition.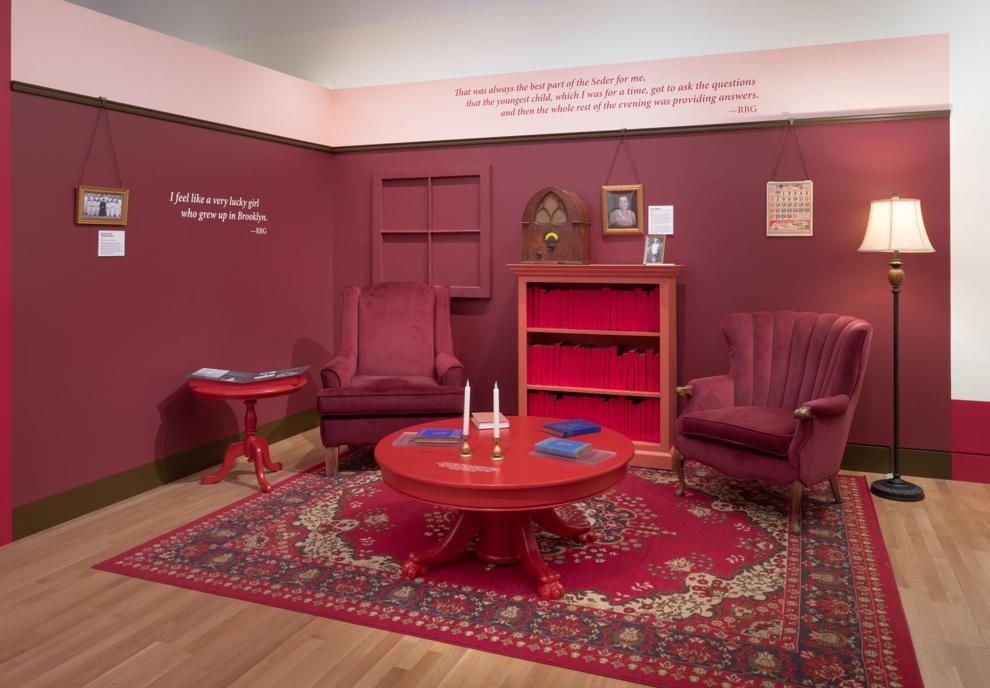 An inspiration to all
Schafer encourages everyone to visit the exhibition, as he believes Ginsburg's impact transcends politics, race and gender.
"Whether you agreed or disagreed with RBG's work, there's this admiration for the civility and hard work that she interpreted the law," Schafer said. "... We all need to be inspired today, and we can all follow Ruth Bader Ginsburg's example of what it means to fight for a more just and equitable society."
From his 93-year-old father to him to his millennial daughter, Schafer said RBG serves as a three-generational icon.
"RBG was a trailblazer born at the right time," Schafer said. "... If you look at Ginsburg's life and work, it couldn't be more relevant as we as a country and society refocus passionately on overturning personal, systemic injustices that exist."
Not only did Ginsburg fight for those with stifled voices, but she also learned from those around her, both young and old, Carmon said.
"She always made it clear that she was not alone and that she was standing on the shoulders of the people who came before her," Carmon said. "... Now that, unfortunately, Justice Ginsburg is no longer with us, that doesn't have to stop. People can continue to learn from her life, people can continue to fight for the causes that she was so committed to if they share her values."
Tickets to the exhibition can be purchased online at maltzmusuem.org or by calling 216-593-0575.
The Cleveland Jewish News is a community partner for the launch event Feb. 24.