Richmond Town Square opened in 1966 as Richmond Mall, a jewel in the crown of Richmond Heights. Now, more than 50 years since opening and 18 years after a major renovation, Richmond Town Square is struggling.
One of its anchor stores, Macy's, closed on March 15, 2015. Sears, another anchor, closed on March 26 and the third anchor, JCPenney, announced in March it also would close this year.
But there are still stores in and around the mall, and while most of those store owners will admit they would prefer for Richmond Town Square to be a vibrant, thriving mall, the store owners who remain have no desire to relocate.
Ricky Diamond's store is one of Richmond Town Square's original tenants. His business, Diamond Men's Store, was opened by his uncle, Joe Diamond, and then Ricky Diamond and his brother, Randy, later took over the store after Joe retired. He said business still has been good since Sears closed.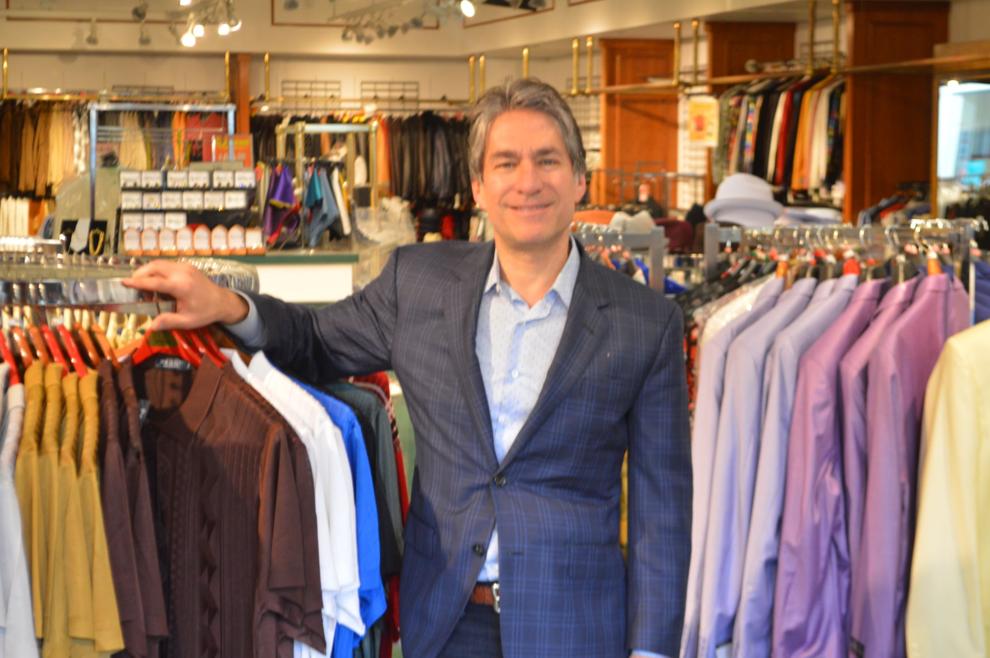 "When Macy's left and since Sears left, our business has still been good," he said, noting that Sears has only been closed for a few days. "We have sort of a unique business, it's a destination kind of a business. That does not mean we wouldn't want to get some mall traffic, we would. But our business has held up in spite of these closures and I don't expect that the Penneys closing will adversely affect us, either."
Abby and Jamie Stadlin are Beachwood High School graduates who own Dunn Hardware, 5144 Wilson Mills Road, across the street from Richmond Town Square. Abby Stadlin said the mall traffic didn't specifically affect business at Dunn Hardware, which she said is a destination location for Benjamin Moore Paint and design products such as Hunter Douglas blinds and shades.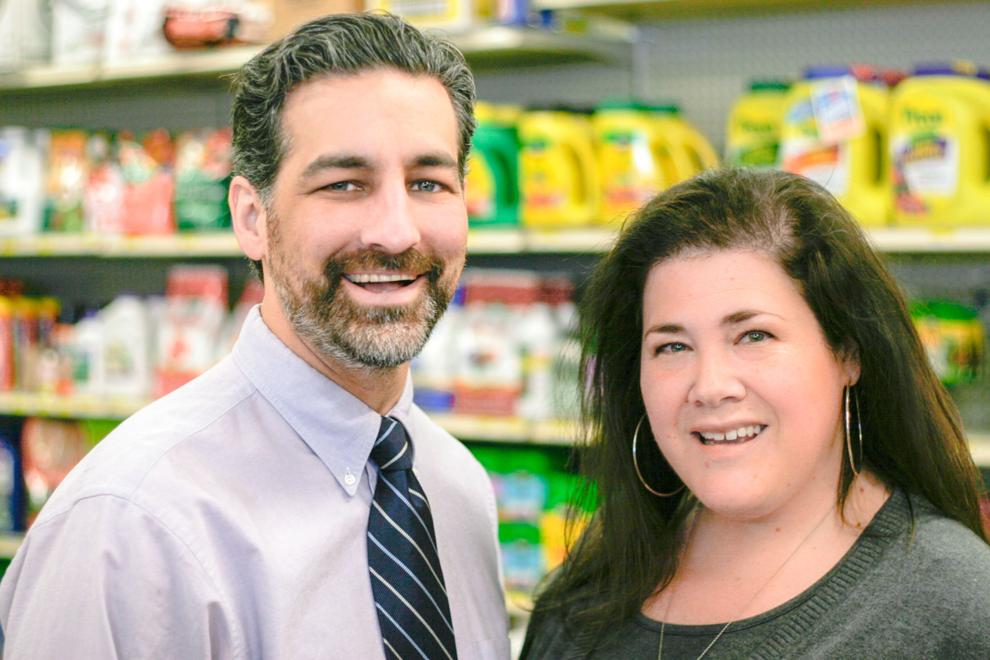 "We have people making the trek out to us because they know what we do," she said. "That being said, there are less people driving on Wilson Mills, so there are less people seeing our location every day, because there is less traffic to that mall. I don't think that many people went to Macy's to get a pair of stockings and thought, 'Oh yeah, let me drop in on Dunn Hardware while I'm here,' but there are less people seeing us, which is a concern from a traffic standpoint. Would we rather be across the street from a thriving successful mall? Absolutely, but I think malls across the country are facing challenges."
The Stadlins said they use the mall as a reference point on Dunn Hardware advertising. Abby Stadlin said the previous owner moved the store from Mayfield Road to its current location and the Stadlins purchased it five years ago, so the store already was established in its location.
"We signed our lease here, we're doing very well and we're happy to be part of the Richmond Heights community," she said.
Elisabeth Sapell opened All City Candy at 746 Richmond Road in 2013, and said being across the street from a mall with three anchor stores was definitely a factor when she chose the location.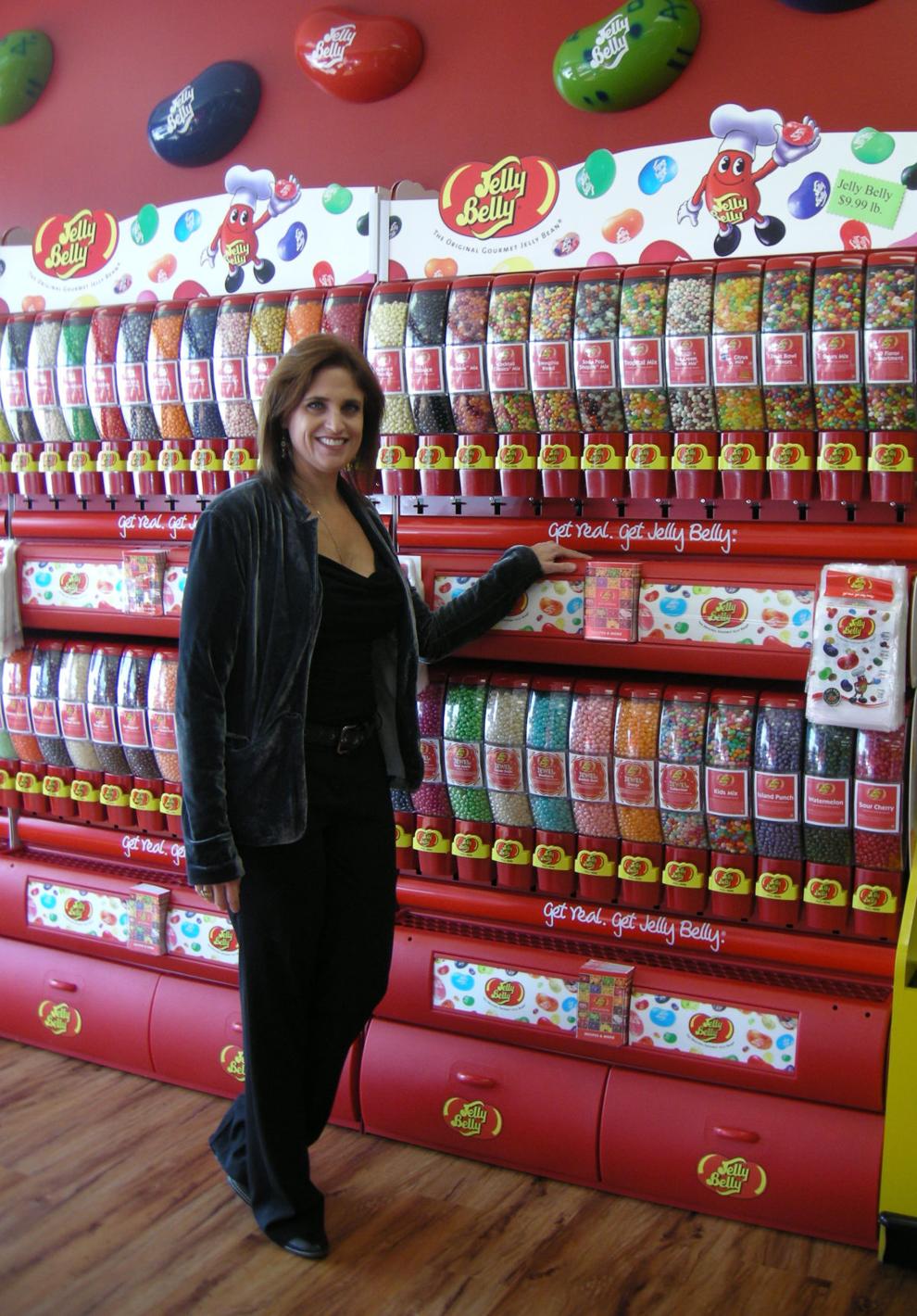 "A lot of our business is just by drive-by traffic, 'Oh, I saw a candy store, let's stop,'" she said.
She said she remains concerned after the closing of two of the anchor stores, but said now All City Candy has become more of a destination shop, and they've been fortunate to not see any decline in business.
"I would say if the mall was still strong, we would be doing more," she said. "We may not see a decline, but I'm sure we're not going to see the increases we saw the first couple years we were here."
Mike Kohan is the owner of Kohan Retail Investment Group, which owns Richmond Town Square, as well as Chapel Hill Mall in Akron and 19 other malls. He purchased Richmond Town Square on Nov. 10, 2016, and said it was in a good location with the potential to bring in business.
Kohan Retail doesn't own the former Sears and Macy's buildings and surrounding parking lots as those are owned by the stores. He said the company is looking for replacement stores inside the mall and has reached out to dozens of businesses, but said nothing was concrete at this point. He said he couldn't name which stores he contacted, but said he hopes to find a replacement for at least one of the anchor department stores in the near future.
"I want to let the community know that we care about the mall and want the mall to be successful for the community," Kohan told the Cleveland Jewish News by telephone from Great Neck, N.Y. "We're doing our best and will have quite a few tenants coming into the smaller shops in the next month or two, but our focus is the anchor spaces. Hopefully we will have good news soon."