Jonathan L. Entin recalls clerking for Justice Ruth Bader Ginsburg when she was an appeals court judge on the U.S. Court of Appeals for the District of Columbia Circuit in Washington, D.C.
"She was really quiet, very shy," Entin told the Cleveland Jewish News on Sept. 23. "She certainly was not someone who would schmooze with the clerks the way some other judges do, but she was actually a great boss. She cared about us all. We were part of the family."
Now a professor at Case Western Reserve University School of Law in Cleveland, Entin described Ginsburg – the United States Supreme Court justice who died on Sept. 18 during Rosh Hashanah due to complications of metastatic pancreatic cancer – as a night owl.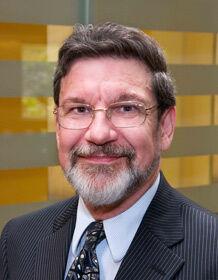 "We didn't have specific working hours, there was no dress code," Entin said. "She didn't care about those sorts of things. She wanted to make sure that we all got our work done, including her."
He recalled Ginsburg hosting an annual reunion for her clerks and said the turnout was large, including partners, spouses and children.
"It was really quite a big crowd and eventually the numbers got kind of overwhelming, and so she cut back on the frequency of the reunions," Entin said. "But she paid attention to us to make sure that we were doing well, and she was certainly available for advice or whatever when we needed it."
Entin admitted he had no interest in a judicial clerkship and only applied at the behest of his law professors.
"I thought that being a clerk was like prolonging adolescence, and I figured I was one of the oldest people in my class as it was, I didn't need to prolong adolescence – I'd done quite nicely at that on my own," Entin said. "So I hatched a plan: I would apply to a handful of judges with whom I had no chance ... nothing would happen and I would get on with my life. Well, I did everything wrong, especially with Ginsburg, and my plan obviously did not work out, but I'm glad it didn't work out."
He said one reason he applied to clerk for Ginsburg was her work litigating gender discrimination.
"That was actually an attraction for me," Entin said. "In terms of, 'Who would I want to clerk for?'"
He noted the case LaFleur v. Cleveland Board of Education which started in March 1971 and was resolved in January 1974.
Jo Carol LaFleur, now Jo Carol Nesset-Sale, was a teacher at Patrick Henry Junior High School in Cleveland when she became pregnant in 1970 at 23 years old.
Nesset-Sale told the CJN that a school board policy at the time required pregnant teachers to take mandatory unpaid maternity leave five months before the due date of the child. They were allowed to return the year after the child reached three months.
Nesset-Sale said an older teacher discovered she was pregnant and "ratted her out" to the principal. She said the school year ended in June, and although her due date was not until July, she was ultimately forced to leave her teaching position four months into her pregnancy.
Nesset-Sale recalls having pregnant students who were allowed to remain in school. She made sure her students knew that, if she suddenly was not in class one day, it was because she was forced to leave – not because she wanted to leave. She told the CJN she signed in every day for two weeks after she was put on leave, and remained in the front office until the principal made her leave campus.
Nesset-Sale and another teacher, Ann Nelson, ultimately sued the Cleveland Board of Education in federal court, alleging the school violated their rights to due process and equal protection under the Fourteenth Amendment. They were represented by Jane Picker, who Nesset-Sale said took interest in the case and offered to handle it pro bono.
It eventually entered the U.S. Supreme Court, where another plaintiff, Susan Cohen from Virginia, joined Nesset-Sale and Nelson.
The end result was a favorable ruling, finding that the Cleveland Board of Education violated their rights to due process. Nesset-Sale said an amicus brief submitted by the American Civil Liberties Union in New York, drafted by several lawyers including Ginsburg, greatly helped their case.
Nesset-Sale noted she had asked the ACLU in Cleveland for help earlier in the case but had been turned down.
The experience inspired Nesset-Sale to attend law school. She now works as a mediator and attorney in Athens, Ga.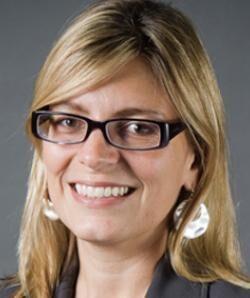 Jessie Hill, another professor and associate dean for research and faculty development at Case Western Reserve University School of Law, also referenced Nesset-Sale's case to the CJN.
"That was a really significant case," Hill said. Although it was a due process case and not a gender equality case, Hill noted it laid early groundwork for recognizing claims of pregnant women seeking equal treatment in the workplace.
"They said that pregnant teachers were being fired without due process, but it got to the same result (as a gender equality case)," Hill said. "It's kind of an example of how brilliant Ginsburg really was to get the courts to recognize a claim like that during a time when they were not very open, initially, to gender discrimination claims."
Hill specializes in reproductive rights. She described Ginsburg as being an important voice on that issue and said, without her on the Supreme Court, abortion restrictions may become more prevalent in states including Ohio. The state was blocked from banning abortion at six weeks when the heartbeat becomes detectable; banning abortion when the fetus is diagnosed with Down syndrome; and banning a common second trimester method of abortion.
"I think one of the biggest impacts of replacing her on the court right now will be in abortion rights, reproductive rights, specifically," Hill said. "If the law of reproductive rights changes radically, which I expect it will, Ohio has a lot of skin in that game. Basically, we have a lot at stake here."
Although a petition to not fill Ginsburg's seat on the Supreme Court until after the 2021 inauguration has been signed by over 1 million people, Entin and Hill both think that outcome is unlikely.
"I'm kind of working under the assumption that the GOP is going to nominate and confirm someone before the end of the year, I think it's looking pretty likely," Hill said.
Entin described the petition as being purely symbolic with no legal significance.
"At this point, only two Republican senators have come out against filling the seat before the new presidential term, and everybody else, presumably, is going to vote to confirm it," Entin said. "That's 51, but even if they lost one more vote, Vice President (Mike) Pence will break the tie. This is what the Republicans want to have happen, and it's going to happen, but I think it is bad for the country and it is bad for the court to have justices appointed and confirmed on essentially party line votes."