Samuel H. Miller, a champion of Jews and Jewish causes around the world, a civic leader and a person who has met the pope on multiple occasions, died March 7. He was 97.
Miller, co-chairman emeritus of Forest City Realty Trust, Inc. in Cleveland, was presented the Lifetime Achievement Award at the Cleveland Jewish News 18 Difference Makers on Nov. 20, 2016, at Landerhaven. Miller, in a soft-spoken voice, discussed his life as he accepted the award.
Miller also received a Lifetime Achievement Award from the Catholic Diocese of Cleveland in 2015.
"I'm helping the Jews by helping the Catholics," he told CJN columnist Regina Brett in an August 2016 interview in his downtown office, where the walls are covered with frames holding photographs of him standing next to celebrities, world dignitaries, religious leaders and politicians.
Miller had an audience with the pope in 1995 when he was the only lay leader among 16 rabbis and four cardinals invited to a meeting in New York City. He told the CJN at the time that he attributed his audience with Pope John Paul II to his continuing fundraising for Catholic education.
Miller also received the Archbishop Hoban award in 1993 after he became the first Jewish recipient of the coveted Catholic honor.
While Miller spent his life building a successful career, he never forgot his humble roots. Miller's parents were poor Jewish immigrants from Russia and Poland. He recalled peddling rags to neighborhood gas stations in order to make a few cents.
Photos: Sam Miller, 1921-2019
His upbringing served as a guiding light for his philanthropic efforts.
"It's easy to be generous when there was a period in your life when you had nothing," Miller told the CJN.
He said he always gave to people regardless of their race, religion or background.
"I've been very happy. People have been good to me all my life," Miller said.
Education was important to him, especially when it came to battling the anti-Semitism throughout the world, he said.
Miller said he saw vital needs in the community, which encouraged him to donate money to help people and organizations.
One example was when Sora Shapiro, a member of Bikur Cholim's executive committee, approached him, he said, and told him that she wanted to create a kosher kitchen at Cleveland Clinic so observant families from the U.S. and Israel would have a place to eat.
"I thought it would be impossible, but it wasn't. It was really easy," Miller told the CJN.
The kosher pantry opened at Cleveland Clinic's main campus in 2008. It was expanded to be the Bikur Cholim Hospitality Room and Kosher Pantry in 2013.
Miller has been instrumental in the success of Forest City and credited with spearheading the company's move into land development. He was named treasurer in 1992 and chairman of the board in 1993. In 1995, he was joined by Albert B. Ratner as co-chairman of the board.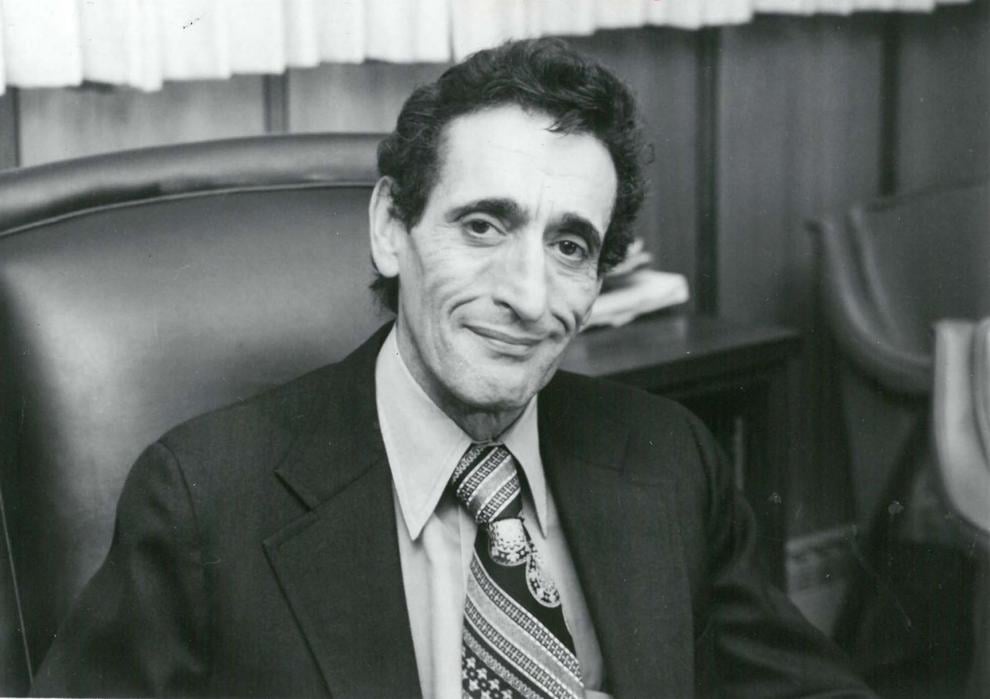 Miller graduated from CWRU and has an MBA from Harvard Business School and served in the U.S. Navy from 1942 to 1946.
He was a lifetime honorary trustee of the Jewish Federation of Cleveland and the National Conference of Christians and Jews, and an honorary trustee of Case Western Reserve University in Cleveland. He was a past chair of Israel Bonds and the Cleveland Jewish Welfare Fund.
Reactions to the March 7 death of Sam Miller the co-chairman emeritus of Forest City Realty Trust, Inc. in Cleveland came from greater Clevela…
Miller also has received the American Red Cross National Humanitarian Award, the Ellis Island Medal of Honor Award and the Distinguished Service Award of Medical Hall of Fame.
He has served on the following boards of trustees: Jewish National Fund, WVIZ, Urban League, Cleveland State University, John Carroll University, Baldwin Wallace University, Notre Dame College, Crime Stoppers, Police Memorial, Medical Mutual of Ohio and Catholic Diocese of Cleveland.
Miller is survived by his wife, Maria; sons, Aaron, Abraham and Richard; and daughter, Gabrielle.
Samuel H. Miller, a champion of Jewish causes, a titan of industry and an ardent supporter of Cleveland who was revered worldwide by religious…
---
More related content