It was an overcast day when they buried Samuel H. Miller, but anyone who knew him was touched by the brightness he had brought into their lives.
More than 700 people came to Park Synagogue Main in Cleveland Heights March 10 to pay their final respects to an iconic businessman and philanthropist who left his mark across Cleveland, Israel and the world. Miller died March 7 at age 97.
Among those sitting side by side were mayors, the Ohio governor, other politicians, community leaders, religious leaders, friends and family. Miller would have wanted it that way. He was a pioneer and a champion of their causes and many others, never asking for anything in return.
They sat quietly for more than one hour, hanging on every word and often erupting into laughter and chuckles upon hearing stories shared by Rabbi Joshua Skoff, former Cleveland Clinic president and CEO Dr. Toby Cosgrove, former Catholic Diocese of Cleveland Bishop Anthony M. Pilla, former Cleveland Mayor Michael R. White, Miller's former brother-in-law Albert Ratner and one of Miller's sons, Aaron David Miller.
Many in attendance nodded in agreement with the stories shared as if they had a similar conversation with Miller or were involved in one of Miller's countless acts of kindness. If a mourner had no idea what Miller meant to Jews, Jewish causes, Catholic causes, the city of Cleveland and why it was so important for him to personally deliver bagels to people every Sunday morning, they learned the gentle giant was more than a businessman who helped shape Forest City Enterprises into a nationally recognized leader in its field.
The service started with a military honor guard and the presentation of the American flag that had draped the coffin at the front of the sanctuary in front of the speakers as "Taps" played.
Everyone is equal
Rabbi Joshua Skoff said Jewish heritage teaches that all human beings descend from one person and from one family, "so no one can ever say my ancestors are greater than anyone's ancestors."
"Therefore, we're all the same, we're all equal" he said. "If there is one thing your father taught you, drilled into the four of you, you are no better than anyone else, that you're no better than the waitress, no better than the driver, no better than the cook, not better than the college roommate, you're no better because of an address, or a car or anything."
Miller sat at the table with Israeli prime ministers and Pope John Paul II. He sat with senators, congressmen, governors, mayors, other politicians and business leaders. And he sat with the regular, everyday folks, No matter who was across from him, he treated them all the same – with the dignity and respect that he would want to be treated.
Story after story recounted how Miller, the longest-serving employee of Forest City Enterprises and then Forest City Realty Trust, rising to co-chairman emeritus, before the company was sold to Brookfield Asset Management in 2018, never asked for anything for himself. His asks were always for others in need.
"He was proud of his ancestry and his own family story," Skoff said. "He was close to his parents and relating to their journey to America.
Skoff, who did not grow up in Cleveland, remembered his first meeting with Miller a few months after he arrived. Like many meetings, it was brief and to the point. Miller rarely minced words and had only one thing to tell the new rabbi.
"If you see any person or situation cross your desk when somebody needs help, you let me know.' That was it. I didn't realize it then, but that was his mantra for life. … (he) was acting out a very Jewish way of life. If there is someone that needs help, let me know.
Photos: Sam Miller, 1921-2019
"Long before CNN, long before Fox News, long before MSNBC, Sam was a 24-hour news source. He knew what, he knew where, he knew how, he knew who. I would receive a thick package each week of materials he would want me to read on subjects local and national and international, Jewish and non-Jewish, political, religious, economic, pages from reading material, diverse sources, the articles themselves were very interesting, his comments written in the margins of the pages were absolutely indecipherable, I could not understand one word he wrote. I couldn't read it; with his writing he should have been a doctor. But he was clearly sharp …"
Skoff said Miller was a "complicated man who made an enormous difference in people's lives. … (but) it was the deed done anonymously that remained his trademark."
Miller, a graduate of Glenville High School in Cleveland, was comfortable and at home anywhere.
"I really honestly believe Sam Miller felt himself one part Jewish, one part Catholic; one part white, one part black; one part a man of means and one part common person, one part Cleveland and one part citizen of the world," Skoff said. "Cleveland is immeasurably better, Jerusalem is immeasurably better, and so are many other people and places. He lived with a good name; he died with a good name."
Health care supporter
Dr. Toby Cosgrove, who was president and CEO of the Clinic from 2004 to 2017, called himself a friend, a mentee and a great admirer of Miller.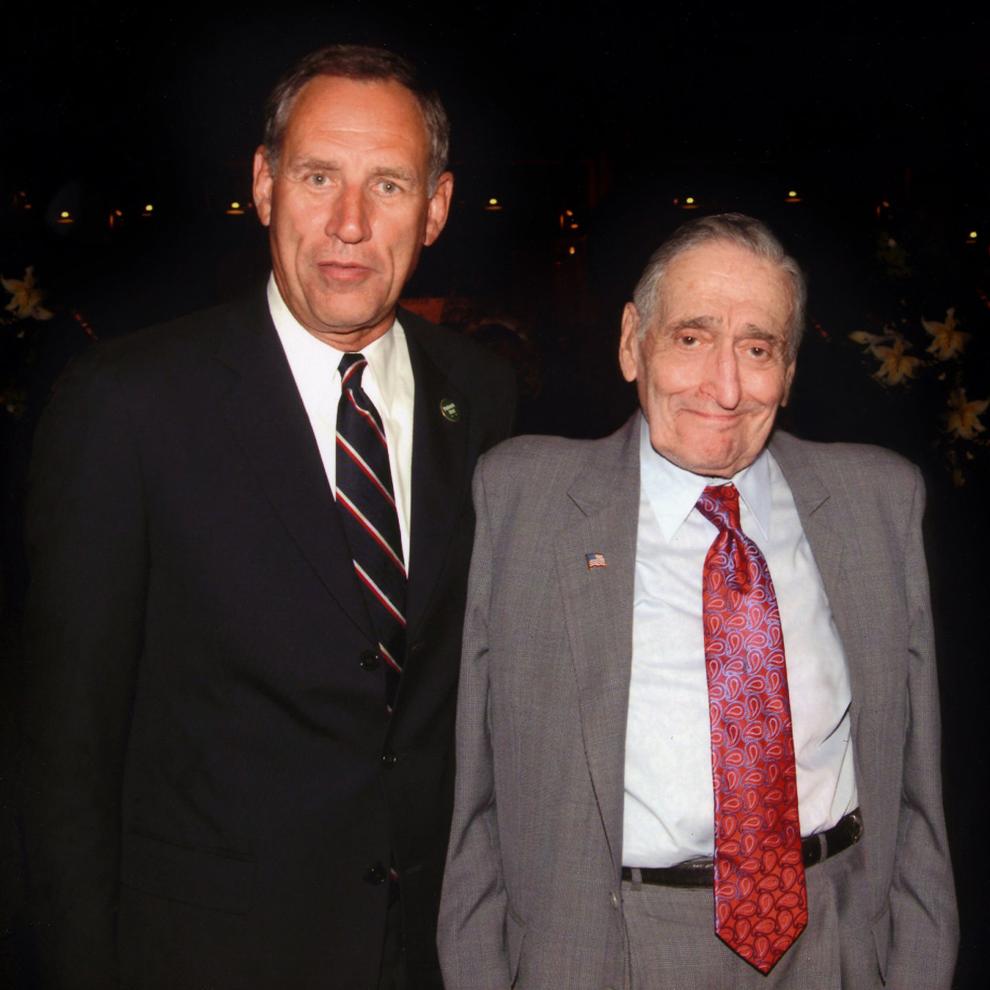 He cited Miller's philanthropic contributions and sage advice as a 28-year member of the Clinic's board. The Maria and Sam Miller Emergency Services Building at the Clinic is named for him and his second wife.
"His Mensa-level IQ allowed Sam to see around corners," said Cosgrove, whom Miller referred to as the "kid" during their monthly meetings.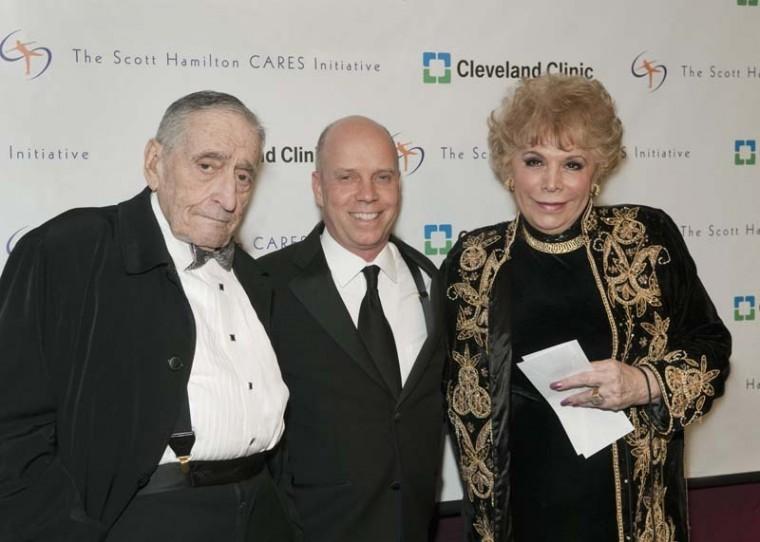 Catholic Diocese friend
Bishop Anthony M. Pilla, who served as auxiliary bishop of the Catholic Diocese of Cleveland from 1979 to 1980 and bishop of Cleveland from 1980 to 2006, began a relationship with Miller in 1981.
He said Miller taught him the meaning of the Hebrew word, "Hineni," that explains Sam the best.
"No matter how arduous the task, how difficult the calling, how stressed for time you may be, you always answered 'Hineni. How can I help?" Pilla recalled.
"In 40 years of our friendship, I never went to Sam with a legitimate request to help someone and a reasonable explanation why, where he said, 'No.' Never. That was Sam Miller's creed … to give help to everyone who needed it."
As many in Cleveland did, Pilla received a telephone call from Miller two days after being installed as bishop, informing him that they needed to meet.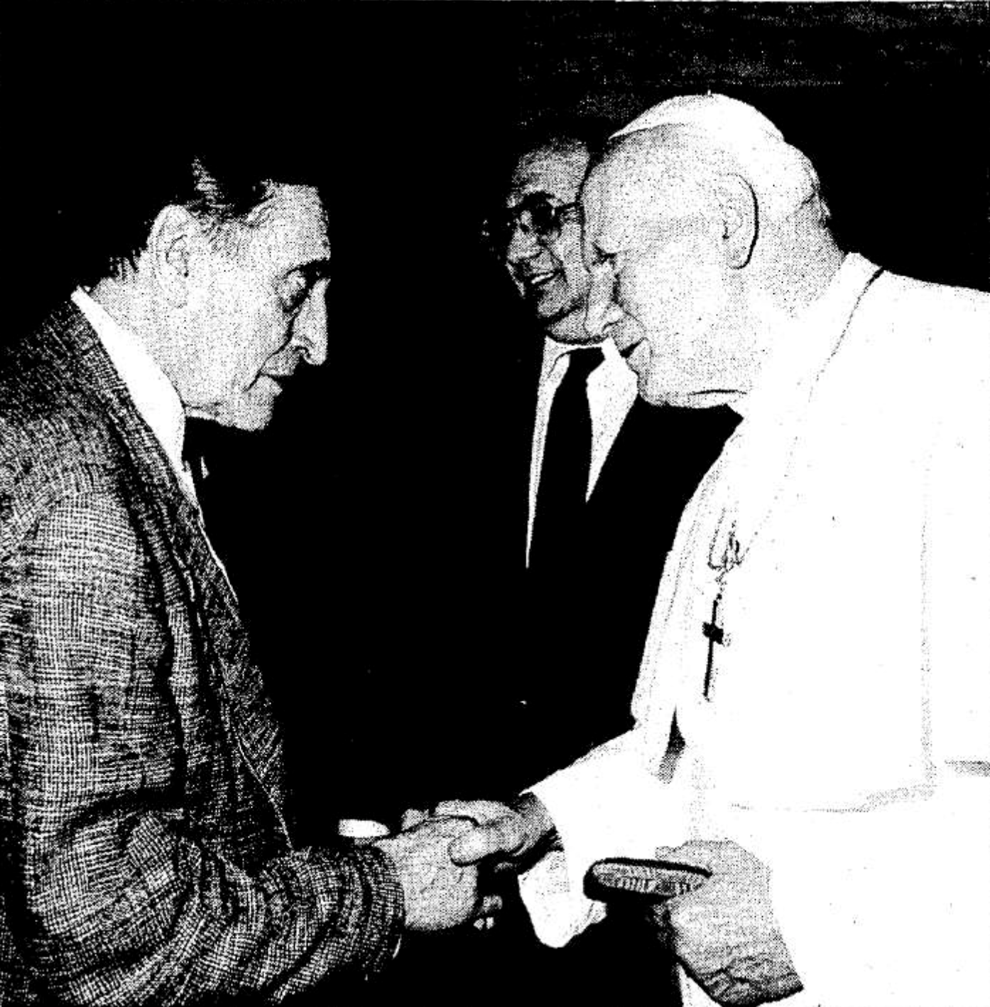 "He said you and I have to get to know each other and hopefully, you and I have to become friends," Pilla said. "Because what the Jewish community and the Catholic community do in this town makes a difference. If we do it together, it's going to make a bigger difference. He said nothing happens between strangers. Good things happen between friends, so we became friends, and I think because of that friendship, a lot of good has happened."
Miller's values were his true worth, Pilla said.
"A man is never rich in what he owns, a man is rich in what he values," he said.
The political arena
Michael R. White's relationship with Miller began in 1977 when this "27-year-old no-shot candidate for Cleveland City Council" sought his first $1,000 contribution.
"I greeted Mr. Miller and began my pitch," he recalled. "Seventeen seconds into my pitch, Mr. Miller yelled, 'Shut up!' He threw this $1,000 check at me and yelled, 'Get out!' And that's exactly what I did. I picked up the check off the floor, said thank you and dashed out."
That's how his 42-year relationship with Miller began.
When he ran for mayor of Cleveland in 1989, he approached Miller for another donation.
"We made progress in our relationship, Sam and I," recalled White, a graduate of Glenville High School in Cleveland, just like Miller. "There was no yelling that day, and he didn't, thank G-d throw me out of his office. In fact, he gave me my first mayoral campaign contribution and then very seriously looked at me and suggested I take the check, cash it and then go on vacation –because I would never win."
White did win and served as mayor from 1990 to 2002.
"Sam Miller, who supported me politically and personally, encouraging me to press on no matter what, and that's just what I did," White said. "It took me a rather long time to learn that being kicked out of Sam's office and being told to take his money and go on vacation because I was a loser was just Sam's way of sizing me up, seeing what I was made of, trying to discern if, when the chips were down, would I stick? Stick to my principles no matter. … Would I do what needed to be done no matter what? After all, this is how Sam Miller lived his life, why shouldn't he expect it from others?"
Forest City success
Albert Ratner, the former brother-in-law, spoke fondly about Miller, whom he called his "brother."
Miller married Ruth Ratner, Albert Ratner's sister and the daughter of Forest City co-founder Leonard Ratner in 1946. Of course, Ratner was best man.
In 1947, Miller joined Forest City Material Co., the precursor to Forest City Enterprises and Forest City Realty Trust. He quickly rose through the corporate ranks, with his secretary, Eleanor Fanslau, at his side for 65 years.
After the Millers divorced, he remained with the company because of his business acumen. He was a graduate of Western Reserve University in Cleveland, earned a scholarship to Harvard University in Cambridge, Mass., where he received an MBA and was Phi Beta Kappa. He served in the U.S. Navy from 1942 to 1946.
Ratner said everyone thought Forest City was a "well-oiled machine, but that really wasn't the way it was." He credited Miller for Forest City's rise to prominence.
Miller experienced hatred while serving his country in the Navy. He was the only white officer on a ship with African-American sailors.
"The reason we did it that way," Ratner recalled an officer telling Miller, was "if something happened to the ship, we wouldn't really lose a lot of people."
"People forget the Navy, the Armed Forces were very, very racially prejudiced," Ratner said.
He said Ruth and Sam Miller shared many things together – their love of America, love of Israel and love of being Jewish.
The family
Aaron David Miller, vice president for new initiatives and Middle East program director at the Washington, D.C.-based Wilson Center, a nonpartisan policy forum on global issues, spoke on behalf of the children.
"To his four children, Sam Miller was a force of nature," he said. "Some may argue, a legend of sorts – ambitious, charismatic, brilliant, driven to succeed and determined to impact the hearts and minds of everyone who crossed his path."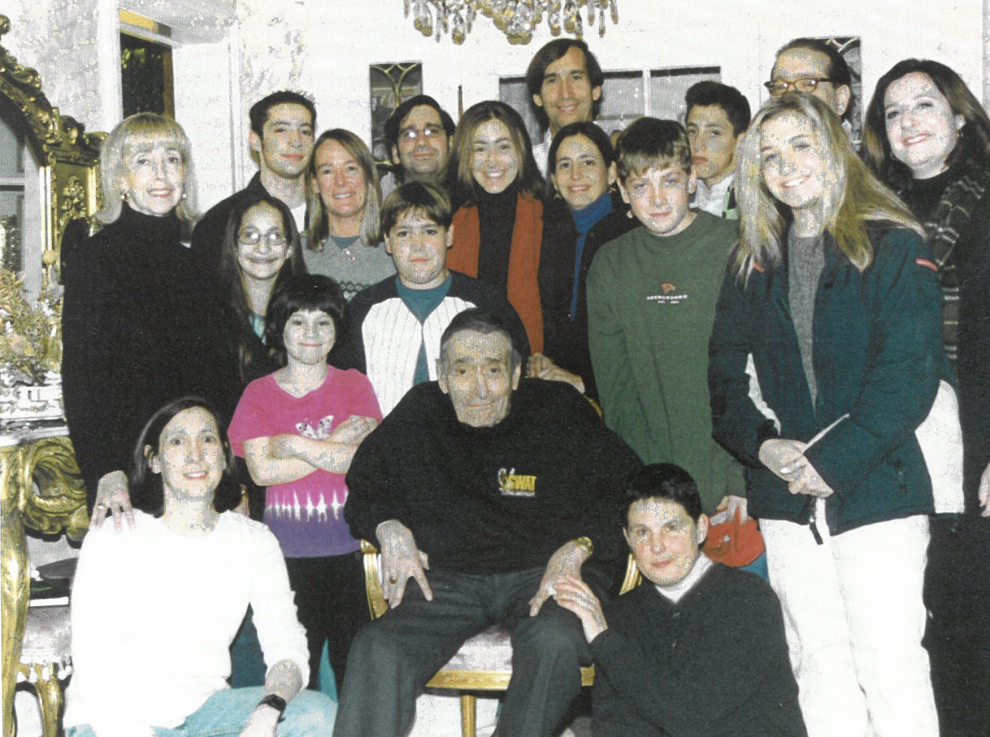 Miller said he cared deeply about business, politics, philanthropy, Catholic education, Israel and the Jewish people. 
"Along the way, he enriched the lives of so many people, and did such extraordinary good," he said.
Wherever Miller would travel, people would ask about his father.
And when he testified in Washington, D.C., he was told, "You think you're smart? You're not half as smart as your father," he said.
Miller said his father didn't want his children to join the company business.
"He fired me one Sunday summer afternoon, when I spilled 30 gallons of paint," Miller said. "He told me never to come back. And he meant it. He had a sense of humor that could leave you laughing and gasping for air on one hand, and if the joke was at your expense, deeply wounded on the other."
Miller said his father was impatient and retold the story of a Japanese industrialist who was late for a meeting with his father. 
"Funny, you weren't late for Pearl Harbor," Miller said he told him point blank. "That's Sam, right or wrong, politically correct or incorrect, that was Sam."
Sam Miller's parents were poor Jewish immigrants from Russia and Poland, coming to this country in 1918. Miller was born June 26, 1921.
"I believe to this day, that the experience of both of our parents made us stronger and much more independent," Aaron David Miller said. "I know how deeply he loved my mother, and he and Maria had wonderful years of marriage together. She loved and cared for him during very difficult times, in ways that are hard to describe."
Miller was the husband of Maria; father of Aaron (Lindsay), Richard (Alyson), Gabrielle, and Abe (Barbara); and grandfather of Jennifer (Jason Feifer), Eli (Jenna), Daniel, Caroline (Ryan Dingler), Pesha, Max, Jacob, and Elena.
Boards and accolades
Miller received numerous honors from Jewish and Catholic organizations. He was presented the Lifetime Achievement Award at the Cleveland Jewish News 18 Difference Makers on Nov. 20, 2016, at Landerhaven in Mayfield Heights.
Other organizations he was involved with included: lifetime honorary trustee of the Jewish Federation of Cleveland; lifetime honorary trustee of the National Conference of Christians and Jews; honorary trustee of Case Western Reserve University; board member of the Maltz Museum of Jewish Heritage; board member of Cleveland Clinic; past chair of Israel Bonds; past chair of the Cleveland Jewish Welfare Fund; and past board member of the Jewish National Fund, WVIZ, Urban League, Cleveland State University, John Carroll University, Baldwin Wallace University, Notre Dame College, Crime Stoppers, Police Memorial, Medical Mutual of Ohio, United Jewish Appeal, Catholic Community Foundation, Harvard Business School and American Red Cross.
He was also an early funder of the U.S. Holocaust Memorial Museum in Washington, D.C.
Mayor, governor lose a friend
Before the service, Cleveland Mayor Frank G. Jackson told the Cleveland Jewish News that "to me personally, Sam was a good mentor. He really had a good insight into people. As I mentioned before, politics and money, he knew how to blend those things together to take advantage of that and to move the city forward. And if not for his decision in conjunction with Forest City, then the city of Cleveland would not be in as good a position as it is today.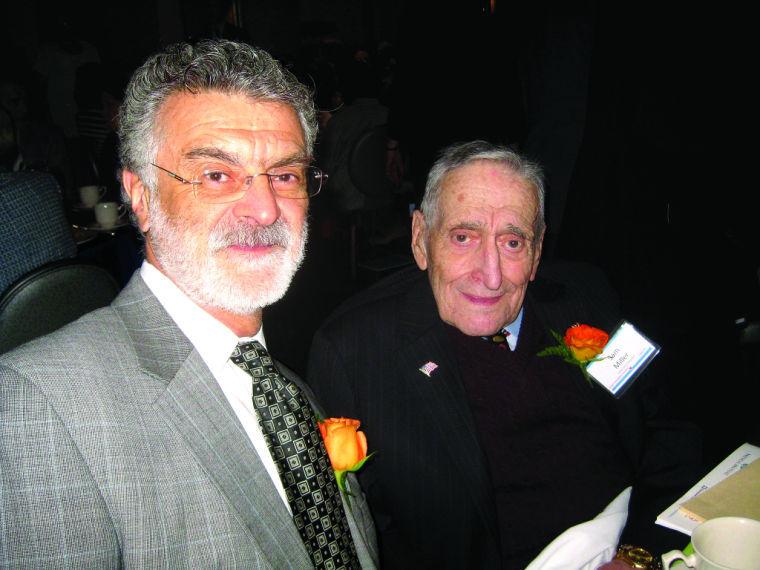 "Sam was the man. Anytime you would talk to him, it was always about advice and how to do things. … He asked me if I needed somebody to buy me a suit because I always wore blue jeans. He said you can't run for mayor in blue jeans."
Following the service, Gov. Mike DeWine told the CJN, "What I loved about Sam was his tremendous interest in so many different things. You just wouldn't try to believe the breadth of his interest. I can tell that because he would send me news clips. I'd look down or I hadn't heard of the magazines or I don't know how many magazines he subscribed to. He must have subscribed to 50 magazines and 50 newspapers.
"He knew what I was interested in. For example, he was always a supporter of our school in Haiti, named after our late daughter, Becky, and so if there was something about Haiti that he saw in the paper, he would clip that and send that to me. I loved his candor, you always knew where you stood with Sam, you always knew what he thought and as Albert Ratner said, he could look around the corner and he could always see things ahead.
"I'll miss his advice. He had very good candid advice, sometimes things you didn't want to hear, sometimes he would look at things differently, and say you need to get this problem or that problem, and I'll miss that. I'll miss his zest for life. He had a real passion for living, passion for helping other people. There's never been anybody in my life like Sam Miller. I've never met anybody quite like him. There will never be another Sam Miller."
Final resting place
Miller's casket was escorted from the synagogue to a hearse, accompanied by music from the Cleveland Police Department pipe and drums.
As the funeral procession headed east on Mayfield Road with a police escort, a firetruck from Cleveland and one from Cleveland Heights with an American flag hanging from the apex to signify one of their own had passed away, blocked traffic in both directions. The next stop was Bet Olam Cemetery in Beachwood.
Samuel H. Miller, a champion of Jews and Jewish causes around the world, a civic leader and a person who has met the pope on multiple occasion…