Samuel H. Miller, a champion of Jewish causes, a titan of industry and an ardent supporter of Cleveland who was revered worldwide by religious, business and government leaders for his civic leadership, generosity and kindness, died March 7. He was 97.
His funeral was March 10 at Park Synagogue Main in Cleveland Heights.
It was an overcast day when they buried Samuel H. Miller, but anyone who knew him was touched by the brightness he had brought into their lives.
His son, Abraham Miller, said the Jewish community meant the world to his father.
"The Jewish community is so important to my father, in every aspect," he said. "He approached it as a 'tough Jew,' and what I mean by that is he fought for Jewish causes. What he really taught so many of us as he became older is he expanded his generosity to the entire community, to the African-American community and the Catholic Diocese. He was very proud to serve to on the board of the Catholic Diocese (of Cleveland).
"He understood that it was the small things in life that people remember that really make a difference. It's not the big things. It's not about how much money you give someone or about having your name on something, it was doing small acts of kindness."
Stephen H. Hoffman, who recently retired from a 35-year tenure as president of the Jewish Federation of Cleveland, echoed Abraham Miller's thoughts about the importance of the Jewish community to Sam Miller.
"Sam Miller was an internationally recognized giant in the Jewish world," Hoffman said.
"He was a confidant of Israeli prime ministers and other significant Israeli leaders. He campaigned on behalf of the United Jewish Appeal across the United States. He was ready to go anywhere, speak to any audience, to motivate them to do more than they realized they could on behalf of the needs of Israel and the Jewish people. Sam was also an integral civic leader.
"(He was also) a confidant to mayors and other elected officials throughout Northeast Ohio. He was someone you could go to with a challenge and think through a solution – or Sam could connect you to the people you needed to reach to solve a problem. He was passionate about nurturing the relationship between the Catholic and Jewish communities.
"Sam had a special appreciation for what America meant for Jews, and the great access and welcome that America provided for Jews, but he also realized this welcome couldn't be taken for granted. It had to be nourished.
"Sam did everything he could to make Cleveland a better place to live for all its citizens with countless public acts of philanthropy and equal number of private acts that changed people's lives for which he wanted no credit, no publicity."
Reactions to the March 7 death of Sam Miller the co-chairman emeritus of Forest City Realty Trust, Inc. in Cleveland came from greater Clevela…
Helping others 'proudly, modestly'
Miller, who was former co-chairman emeritus of Forest City Realty Trust, Inc. in Cleveland, spent his life building a successful career as he rose through the ranks of Forest City Enterprises but never forgot his humble roots. His parents were poor Jewish immigrants from Russia and Poland. He peddled rags to neighborhood gas stations in order to earn a few cents. His upbringing inspired his concern for others and philanthropic efforts later in life.
The totality of Miller's impact on Northeast Ohio may never be known. Not even his former brother-in-law, Albert Ratner, who was co-chairman emeritus at Forest City Realty Trust, knew everything Miller did for people.
"He was important in a lot of different areas," he said. "We know him through what he did here, but what he did in Israel, what he did in Lebanon, what he did through the Jewish community, what he did through the Catholic community, really pacesetting things that very few people have ever done within those areas. He did it proudly and modestly. He never talked about it himself. Very few people knew he went to Harvard and he was a Phi Beta Kappa.
"He and (businessman and philanthropist) Jack Mandel put together the money to buy fire alarms for houses for people in Cleveland. And he did so many things that people didn't know about. He gave to the mayors to buy turkeys for people. The biggest thing you can say about Sam is nobody – (except) maybe Eleanor who was his assistant for so long – knew the full extent of what he did. But as close as I was to him, I only found out what he did through other people. He never told me what he did.
"And it was true in all kinds of communities. He was very active with the police, the thing he did with the nurses at the Cleveland Clinic. He knew they were important, so he set (aside) money for them and different things. He's so important in the life of Cleveland Clinic and Medical Mutual. His interest in health care, not only the money, but more importantly, the time and thought he gave to how those things can function better. He was a very unusual human being."
Miller and his second wife, Maria, have been supporters of Cleveland Clinic for decades by making financial gifts, offering advice and assisting with Olympic gold medalist Scott Hamilton's ice-skating benefit for cancer research.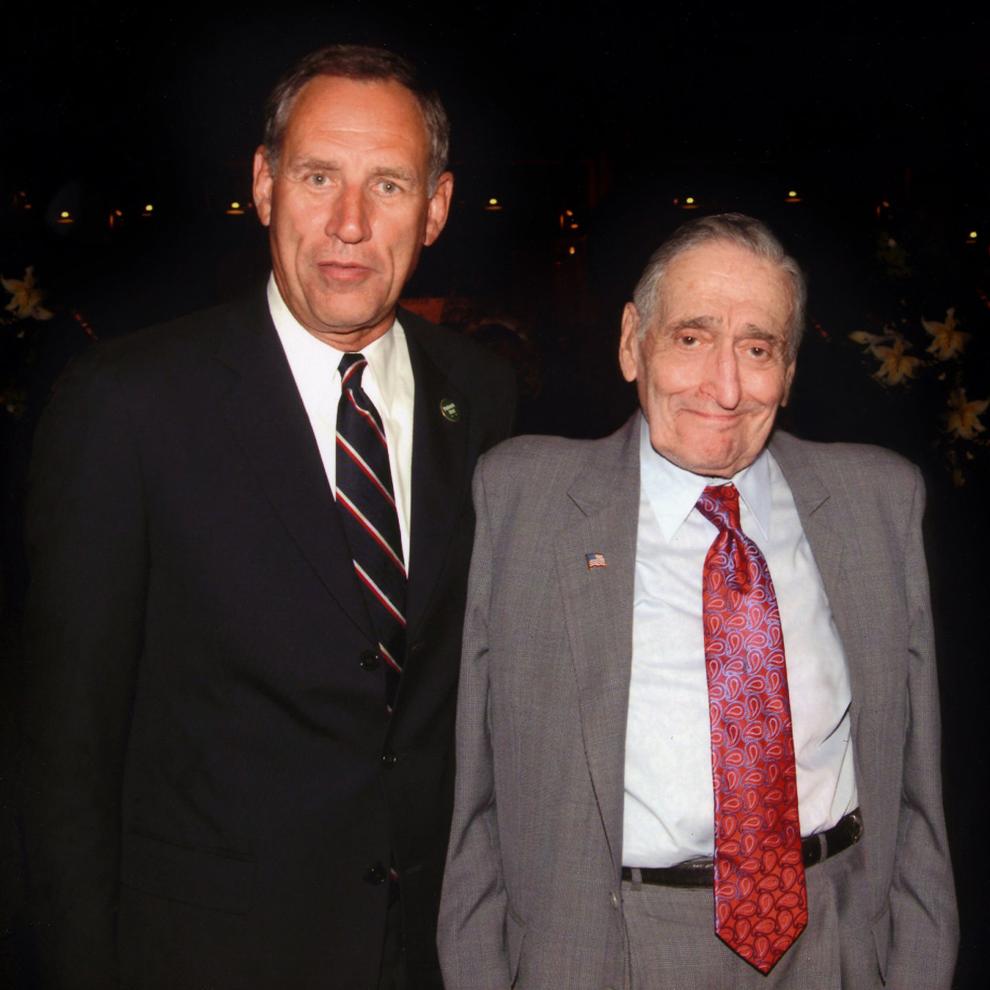 "To me personally, he was a friend, he was a great adviser," said Dr. Toby Cosgrove, president and CEO of the Clinic from 2004 to 2017. "We used to have a monthly lunch together in my office, where we would be business first, then it would be two guys talking about the affairs of the world and the community, and a lot of jocularity that went back and forth between the two of us. He used to call me kid. … There I was 70 years and being referred to as kid. He had a lovely sense of humor.
"He was one of the smartest people I ever met. Most people don't know he had a Mensa-level IQ. He was incredibly committed to the Cleveland Clinic, and while he was not the biggest philanthropist, he certainly devoted his time and thought and efforts as much as anybody ever has."
The Maria and Sam Miller Emergency Services Building at the Clinic is named for him and his wife.
'Miller ... walked the walk'
Former Cleveland Mayor Michael R. White held that office from 1990 to 2002, and Miller was a confidant.
"He's meant so much to me that it's hard to put it into words," White said. "A lot of people, just by the nature of how we are, looks at our political relationship – and there's no doubt Sam and I had a political relationship."
Miller was White's first corporate supporter when he ran for Cleveland City Council in 1977, and he was the only corporate supporter he had before the mayoral general election in 1989.
"People focus on that," White said. "In reality, my relationship with Sam, that was secondary (to) our talks, being able to talk with him about various major issues in which he provided such sage advice.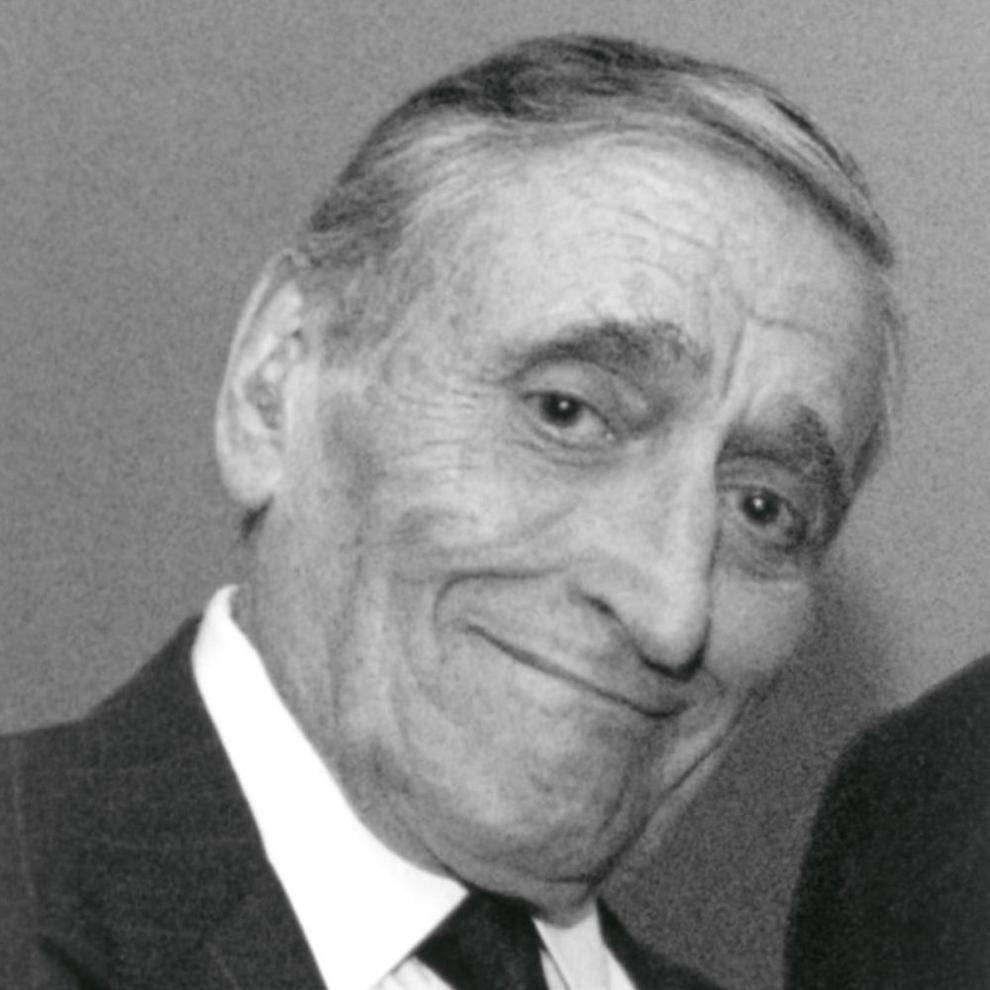 "Most people don't realize that there were (only) two days in my 12 years as mayor that Sam didn't call me at 6:30 in the morning and say, "How you doing?' And I would ultimately say to him, 'I'm doing OK, it's a good day, Sam.' One of the things that is important to me is he was calling me on my good days and on my bad days. Politics can be a fickle suitor. When you're doing well, everybody's cheering in your space, but when things aren't so cheery, it's more like a whimper. No matter what was going on, Sam was always there, he was always supportive – and that meant a lot to me."
White recalled the first time he asked Miller for a contribution. They had a 7 a.m.meeting scheduled at Miller's office.
"He didn't know me from the man on the moon," White said. "I walked in. I had my speech prepared. I was 15 seconds into my speech and he screamed, 'Shut up.' Threw the check at me and told me to get out. But the night I won, he was the first person to call me and he said, 'I hoped you could win this, I didn't think you could. I'm glad you did, and anything I can do to help you in the future, please know that I will.
"Sam's not a poor person, so a lot of people look at help, it's a form of money, but Sam's help was much more than just money. I know people who were having serious issues. I can remember (former Cleveland Browns owner) Art Modell couldn't walk down the streets of Cleveland without getting run over. Sam was calling him every two or three weeks just to see how he was doing. And I would say, 'Why are you doing it?' And he would say, 'Somebody's got to call him. He's having a really, really tough time. He did something bad. He knows he did something bad, but I'm not just going to abandon him.' He was like that for so many people.
"The other thing about Sam, here's a fellow who can meet with the pope, deal with dignitaries from all (around) the world, but I found him to be most comfortable with regular people – the kinds of people he might have met on his dad's trash route. He related to regular people. He wanted to help regular people. I remember when the Rodney King riots were going on in L.A., he and I spent from 9p.m. to 3 or 4 in the morning together. I was really worried about something bad happening in Cleveland and he was too. We would come to these stops and stand on street corners. I can tell you he was as comfortable on (East) 116th Street and Kinsman (Road) as I know he was in the boardroom at Forest City. There are not many people like that."
Photos: Sam Miller, 1921-2019
White said Miller was a true champion for the city of Cleveland.
"What he meant for me was no matter what was going on, no matter what people said about Cleveland, no matter whether the city was having a good day or bad, he did everything every day to make Cleveland the best it could be," White said. "He never lost faith in the city. He never lost faith in its people and he always felt no matter what happened today, tomorrow's going to be a better day. And that was hard-core belief in the city and its people. That's important and he lived it.
"I heard (former Catholic Diocese of Cleveland) Bishop (Anthony M.) Pilla speak once and he used the phrase, 'It's not enough to talk the talk, but you've got to walk the walk.' Sam Miller talked the talk, but he walked the walk every day and he didn't walk the talk just to see his name in the paper. There are countless people throughout Cleveland who are unknown to the general public that Sam has helped just because they needed it, whether it was burying people, sending people off to college, helping their children or medical help."
Companion of Catholics
Miller forged a relationship with Pilla and the Catholic Diocese of Cleveland, beginning in 1981.
"He was one of the first people after I was installed as bishop," recalled Pilla, who served as auxiliary bishop of the Diocese of Cleveland from 1979 to 1980 and bishop of Cleveland from 1980 to 2006. "He gave me a call one morning and said, 'I'm Sam Miller. We don't know each other, but we have to meet. I'd like to come over tomorrow morning,' and that's how it started."
"He came in and he said he and I needed to be friends, and the Jewish community and the Catholic community needed to collaborate because we could have a tremendous impact on this community if we would work together.
"We have a common heritage that goes back to the beginnings of both, and that was a beautiful thing about it. We worship the same G-d, we have a G-d of our common heritage. For the Jews, it's the G-d of Abraham, Isaac and Jacob, and for us, it's the G-d Jesus preached, and we had differences, but we could set those differences aside because of that mutual respect we had for each other's faith. I would hope we helped bring Catholics and Jews together. There's still a long way to go, but I would hope we were able to do that through dialog that goes on at Notre Dame College, the interfaith dialog between Jewish and Catholic teachers."
Miller was known for delivering bagels around town every Sunday morning to doctors, policemen and others.
"I will always cherish the memory of Sam coming to my mother's house to bring her bagels," Pilla recalled. "I always remember how touching it was every morning he would come over and bring the bagels and the two of them would stand hand-in-hand and pray together. He, from his perspective, and she, from her perspective, and when they were done, they would sit down and enjoy bagels and coffee.
"Nothing happens of real value between strangers. Good things only happen between friends. That's what he taught me. One other thing I always said about Sam, the Hebrew word that guided him all the time, "hineni." – I am here. I am ready to help. I don't ever think I went to Sam with a genuine human need where he said no. … It's kind of an end of an era that Sam represents. I just hope people come by and pick up where he left off and carry forward."
Accolades accumulated
Miller received numerous honors from Jewish and Catholic organizations. He was presented the Lifetime Achievement Award at the Cleveland Jewish News 18 Difference Makers on Nov. 20, 2016, at Landerhaven in Mayfield Heights. Miller, in a soft-spoken voice, discussed his life as he accepted the award in what may have been his final public speaking appearance.
Miller also received a Lifetime Achievement Award from the Catholic Diocese of Cleveland in 2015.
"I'm helping the Jews by helping the Catholics," he told CJN columnist Regina Brett in an August 2016 interview in his downtown office, where the walls are covered with frames holding photographs of him standing next to celebrities, world dignitaries, religious leaders and politicians.
Miller had an audience with the pope in 1995 when he was the only lay leader among 16 rabbis and four cardinals invited to a meeting in New York City. He told the CJN at the time that he attributed his audience with Pope John Paul II to his continuing fundraising for Catholic education.
Miller also received the Archbishop Hoban award in 1993 after he became the first Jewish recipient of the coveted Catholic honor.
Life of service
Miller, who was born on June 26, 1921, graduated from Western Reserve University in Cleveland and earned a scholarship to attend Harvard University in Cambridge, Mass., where he received an MBA. He served in the U.S. Navy from 1942 to 1946 and then began working at Forest City.
That same year, upon returning to Cleveland, Miller married Ruth Ratner, daughter of Forest City co-founder Leonard Ratner and sister of Albert Ratner. In 1947, Miller joined Forest City Material Co., the precursor to Forest City Enterprises, and quickly rose through the corporate ranks.
Miller was instrumental in the success of Forest City and credited with spearheading the company's move into land development. He was named treasurer in 1992 and chairman of the board in 1993. In 1995, he was joined by Albert Ratner as co-chairman of the board.
Miller was a lifetime honorary trustee of the Jewish Federation of Cleveland and the National Conference of Christians and Jews, and an honorary trustee of Case Western Reserve University in Cleveland. He was a past chair of Israel Bonds and the Cleveland Jewish Welfare Fund.
Miller also received the American Red Cross National Humanitarian Award, the Ellis Island Medal of Honor Award and the Distinguished Service Award of Medical Hall of Fame.
He also served on many boards of trustees, including: Jewish National Fund, Maltz Museum of Jewish Heritage, WVIZ, Urban League, Cleveland State University, John Carroll University, Baldwin Wallace University, Notre Dame College, Crime Stoppers, Police Memorial, Medical Mutual of Ohio and Catholic Diocese of Cleveland.
Miller is survived by his wife, Maria; sons Aaron, Abraham and Richard; and daughter, Gabrielle.
Former mayor White said Miller was "unique" in that he never asked anything for himself and always remembered where he came from.
"He never looked down on people. He could talk to the head of a major corporation and he could talk to a waitress with the same sincerity, the same humor, the same honesty and interest equally between both," White said. "Sam never forgot where he came from. He was like that to his last breath."
Samuel H. Miller, a champion of Jews and Jewish causes around the world, a civic leader and a person who has met the pope on multiple occasion…
---
More related content