Sanford D. Doss Jr. pleaded no contest on aggravated vehicular homicide and aggravated vehicular assault charges Aug. 28 in order to preserve his rights to appeal the denial of a motion to suppress evidence pertaining to the case. He will be sentenced on Oct. 7.
Jury selection was to begin at 9 a.m. Aug. 28 in his the trial after Judge Timothy McCormick denied a motion to suppress from his defense attorney. Instead, Doss appeared with his attorney while Cuyahoga County Assistant Prosecuting Attorney Andy Santoli sat alone on the side of the prosecution during the pleading.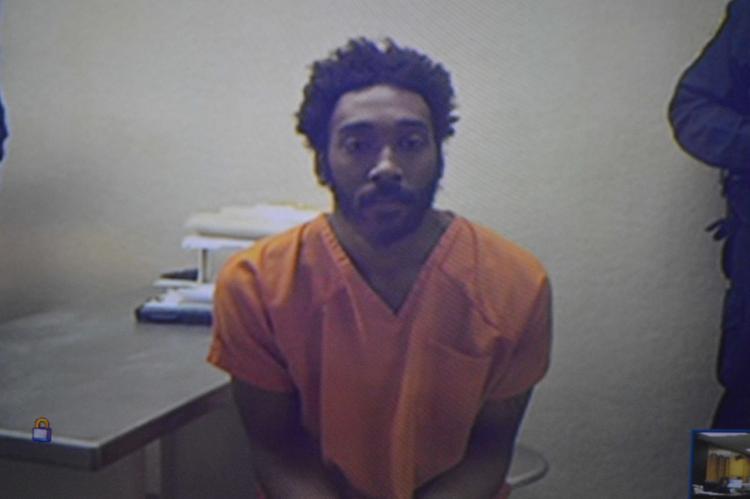 McCormick remanded Doss to Cuyahoga County Jail, where he had been held in lieu of $200,000 bail.
Doss, 31, of Cleveland was accused of aggravated vehicular homicide and aggravated vehicular assault in the March 30 double-fatal crash that killed Arthur Gugick, 59, and Barbara Fried Becker, 52.
Doss was driving a rented 2019 Chevrolet Silverado at about 10:30 p.m. on March 30 when the truck he was driving collided with a Nissan Altima driven by David Caraballo, an Uber driver, at Warrensville Center and South Woodland roads in Shaker Heights.
Becker, who had been hired as director of development at Hanna Perkins Center in Shaker Heights, and Gugick, a Beachwood High School math teacher, were on their way home from the Cleveland International Film Festival that night. Both had been previously married and divorced and were dating at the time.
A grand jury indicted Doss on two counts of aggravated vehicular homicide in each of the two deaths and on two counts in the aggravated vehicular assault. The judge said he would sentence Doss on the more serious count.
"For the purpose of sentencing, you will only be sentenced on one of those counts," McCormick told Doss. "Obviously the state will have you sentenced on the higher count."
The judge also read Doss his rights to a trial by jury – rights Doss was giving up by pleading no contest.
He asked Doss whether his lawyer had reviewed those rights with him.
Doss said she had.
"Are you satisfied with your lawyer?" McCormick asked.
"Yes," said Doss.
Assistant Prosecuting Attorney Andy Santoli gave a brief summary of the case, saying he was incorporating all of the evidence that was brought forward in the motion to suppress hearing.
"…This defendant, while intoxicated, was driving in excess of 86 miles per hour on Warrensville Center Road in Shaker Heights. He ran through a red light briefly reducing his speed to approximately 55, 56 miles per hour. He struck an Uber that was being driven by a David Caraballo with two rear-seat passengers, Arthur Gugick and Barbara Becker. The impact caused serious physical harm to Mr. Caraballo. He informed me that he broke a wrist and arm. And it caused the deaths of the rear-seat passengers, Mr. Gugick and Miss Becker," Santoli said. "The defendant's blood-alcohol level testing was .230 from the medical examiner's office and … from UH Ahuja hospital was .264. Furthermore, on scene police officers and witnesses witnessed and observed this defendant appeared intoxicated. He smelled of alcohol. He had glassy and watery eyes, slurred and mumbled speech. Finally, the defendant has also a prior conviction of OVI in Auglaize County Municipal Court."
Santoli said that prior operating under the influence conviction dates to April 11, 2014.
"Those facts clearly establish this defendant's guilt as to all charges…," Santoli said.
Morgan R. Caruso, who has a law practice in Cleveland, filed the motion to suppress accompanied by a 54-page brief and filed a supplemental supporting motion Aug. 27 of 12 pages.
Doss faced second- and third-degree felony charges of aggravated vehicular homicide in the death of Gugick, and two additional counts for the same charges in the death of Becker. He faces third- and fourth-degree felony charges for aggravated vehicular assault to Caraballo.
Doss was also charged with two counts of driving while under the influence, both first-degree misdemeanors.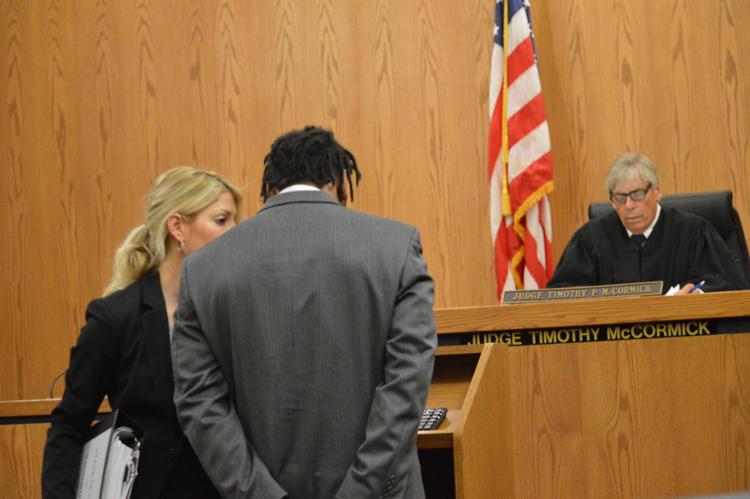 Police noticed that Doss smelled strongly of alcohol and he admitted to having "one shot of whiskey" the night of his arrest, according to a statement from Shaker Heights Det. Jennifer Carlozzi.
Caruso's motion to suppress included evidence based on oral statements, testimony, and blood and urine obtained prior to Doss' arrest.
"The arresting law enforcement officer lacked probably cause to arrest the accused and thus any evidence obtained as a result thereof is the fruit of an unconstitutional search and seizure in violation of the state and/or federal constitutional rights guaranteed by the Fourth and Fourteenth Amendments … and … the Ohio Constitution," Caruso wrote.
She went further, saying that custodial statements violated Doss's rights "to be free from self-incrimination and/or to counsel."
When police obtained blood from Doss, he was not yet under arrest and had not been informed of the implications of refusing consent. Paperwork accompanying the blood draw was left blank by a police officer regarding his consent or refusal, according to the supporting brief. Doss' consent "did not constitute a knowing and intelligent waiver of his Fourth Amendment right to not be subjected to a warrantless search …"
In addition, Caruso wrote, the blood draw took place after a three-hour limit expired.
Her supplemental motion to suppress dealt with arresting Officer Matthew Charlton's decisions regarding sobriety testing, which she said did not comply with Ohio law. She also wrote that Doss' Miranda Rights were denied in statements he made to police.
"We already know there was a purchased bottle of liquor in the back seat of the Defendant's pickup truck that likely got thrown and broken in the crash," Caruso wrote. "It should've been obvious the smell was not coming from Mr. Doss."