Sanford D. Doss has been sentenced to a maximum of 19 1/2 years in prison for aggravated vehicular homicide, aggravated vehicular assault and driving under the influence in the March 30 crash in Shaker Heights that killed Arthur Gugick and Barbara Fried Becker.  
Doss, 31, previously pleaded no contest to the double-fatal crash. He was sentenced in Cuyahoga County Court of Common Pleas Oct. 30 in downtown Cleveland.
Doss was driving a rented 2019 Chevrolet Silverado at about 10:30 p.m. March 30 when his vehicle collided with a Nissan Altima driven by David Caraballo, an Uber driver, at Warrensville Center and South Woodland roads. Caraballo broke his wrist and arm in the crash.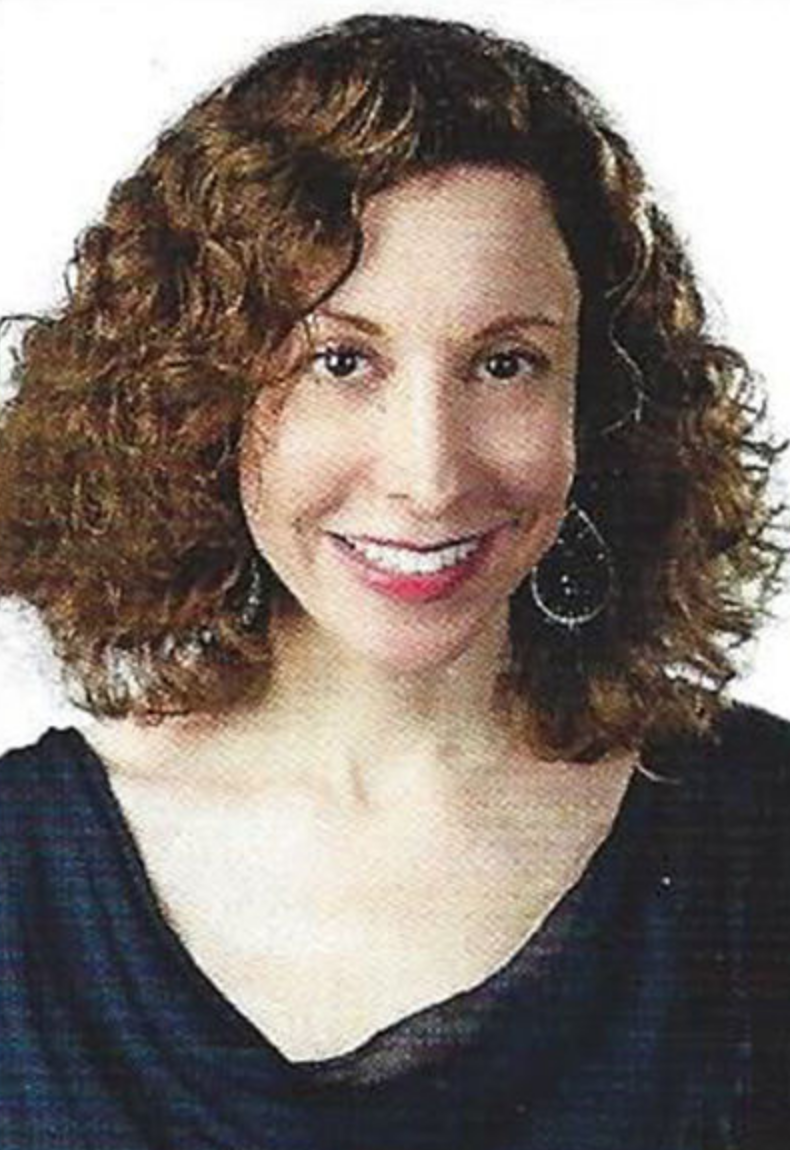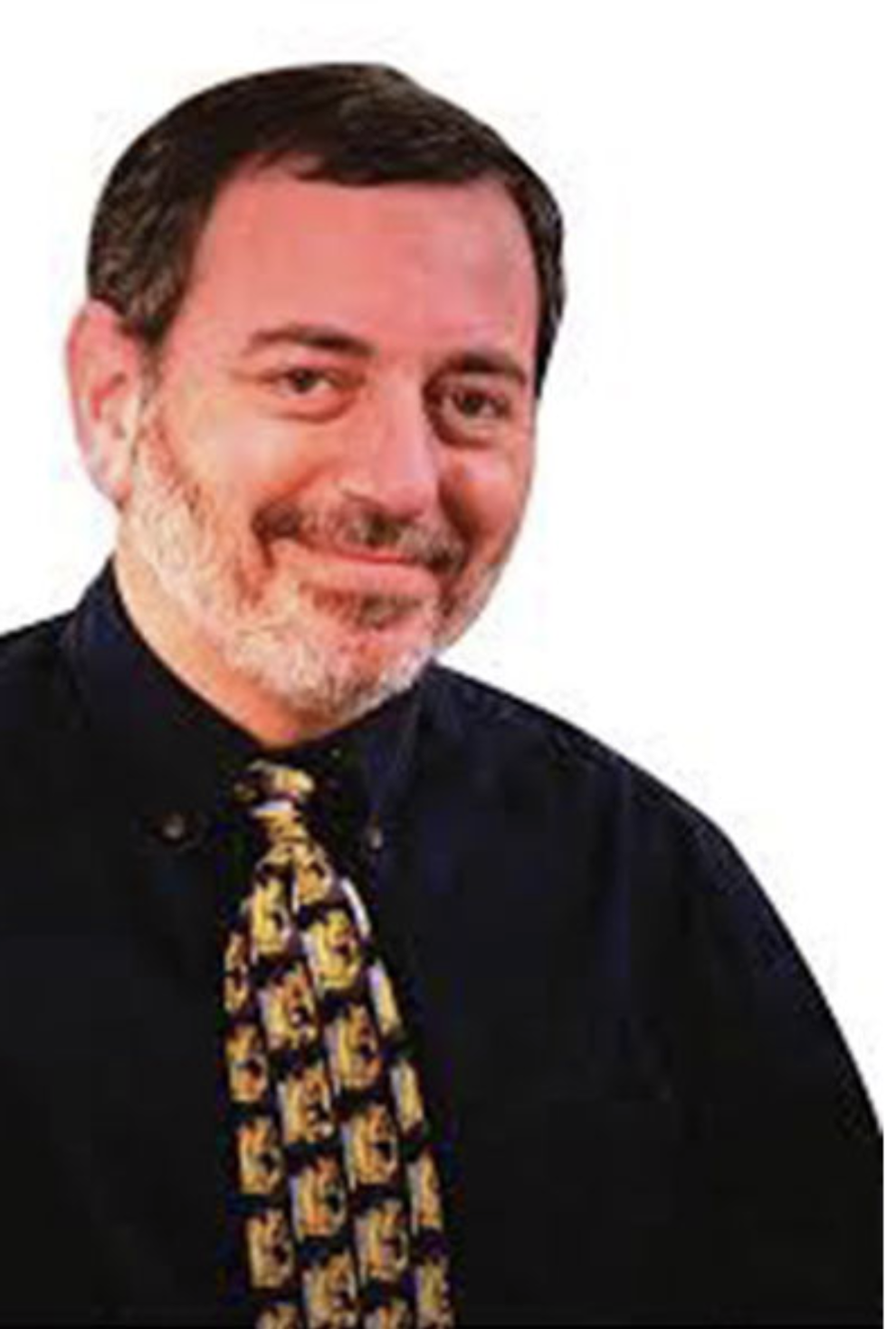 Becker, 52, who was director of development at Hanna Perkins Center for Child Development in Shaker Heights, and Gugick, 59, a Beachwood High School math teacher, were on their way home from the Cleveland International Film Festival that night. Both had been previously married and divorced and were dating at the time.
Doss was found guilty on four counts of aggravated vehicular homicide, two counts of aggravated vehicular assault and two counts of driving while under the influence. He was sentenced to a range of 16 to 19½ years in prison under the new "The Reagan Tokes Law." According to a news release, the law implements "an indefinite sentencing system for non-life felonies of the first- and second-degree in which the judge imposes both a minimum term (from the current sentencing range) and a maximum term (that includes an additional 50% of the minimum term imposed)."
Doss' case and behavior will be reviewed by the Ohio Department of Corrections after he has served 16 years to determine his final release. He also received a driving license suspension.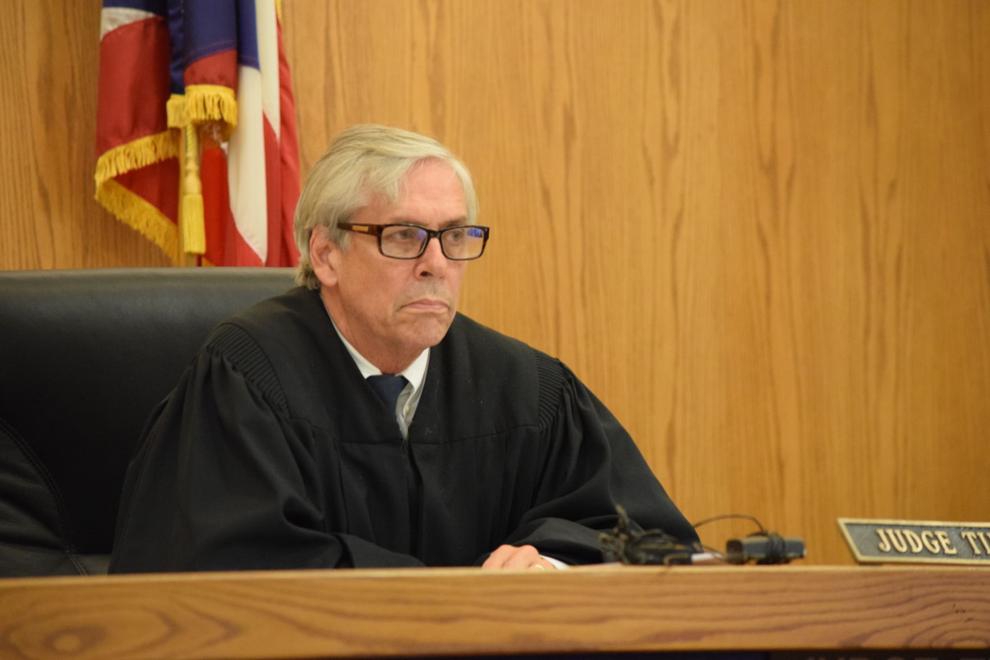 The sentencing was performed by Judge Timothy McCormick, who heard victim impact statements.
Cuyahoga County Assistant Prosecuting Attorney Andy Santoli introduced victim impact statements from Sydney Caraballo, Caraballo's daughter; Michele Gugick, Gugick's ex-wife; Sandra Fried, Becker's mother; Jonathan Fried, Becker's brother; and Andrew Goldsmith, Gugick's cousin. Caraballo did not attend the sentencing.
"I was married to Arthur Gugick for 22 years," Michele Gugick said. "Together we had two sons, Ben and Jason. Ben is 22, Jason is 19. On the night of March 30, their lives changed forever... Now my sons must adjust to a life without their father. Ben will graduate from college this coming May. Jason's in the middle of his college years. They have bright futures with a lot to look forward to. Yet each joyous milestone will carry an undercurrent of loss ... No phone calls, no pictures, no texts, no visits.
"Arthur's death has a significant impact on me too. We were parents together, a unified front committed to our boys, no matter what happened with us as a couple. Now I'm essentially a single parent. Since that horrible thing in March, there have been so many times where I've reached for my cell phone to text Arthur a picture or video or thought to ask a question, and then I remember, I'm alone. I don't have my partner in parenthood anymore. The truck driver took him from us, from me."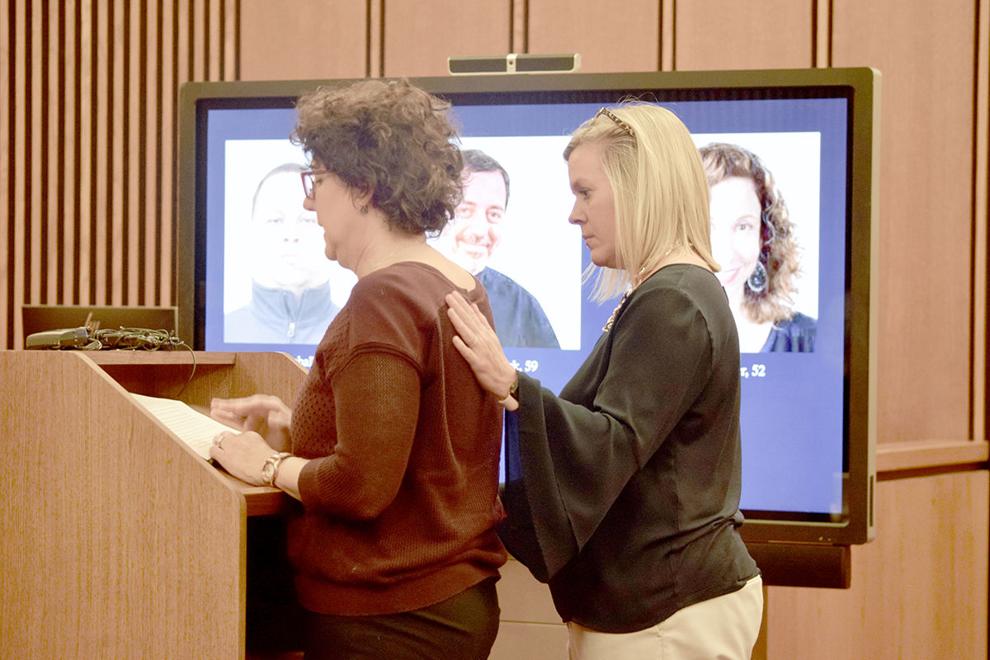 Sandra Fried then offered a statement.
"The defendant's senseless decision on that fatal night took two vibrant lives," Sanda Fried said to McCormick. "Barbara was my first born whose birthday was just three days before mine ... Her dad brought in a cake when she was born that said, 'Happy birthday, Mommy.' It is painful to know that we will never celebrate our birthdays together, or Mother's Day or any other of the countless special occasions or holidays yet to come. Last year, Art and Barbara took his mom, Arlene, and me to a lovely dinner and the Cleveland Orchestra performance for Mother's Day. Little did we know that would be the last one. Barbara and Art brought many people together in life as well as in death. I feel deeply this void of this insurmountable loss. Barbara led an honorable and accomplished life with her heart as a compass and her strong spirit to carry her through."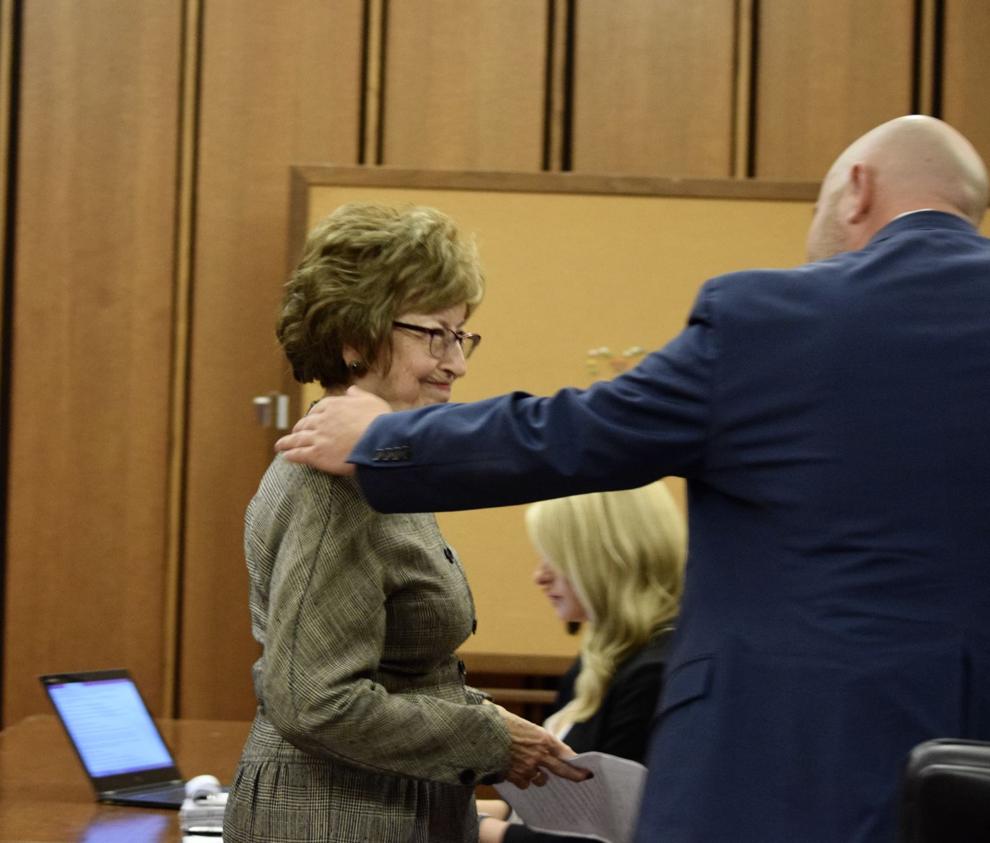 Following statements, Santoli urged McCormick to sentence Doss to a lengthier punishment, urging for a maximum sentence.
"This case does require a lengthy consecutive prison sentence for each of the victims, and a few of the facts that really stood out to me is the juxtapositions of the victims versus the defendant in this matter," Santoli said. "You have individuals that are making good decisions, making reasonable decisions, enjoying a night out, calling an Uber and getting a ride home, making smart, good decisions, not putting anyone else at risk. And you balance that with what the defendant did that night. Egregious. Extreme. Reckless ... (Doss) driving that pickup truck three times the legal limit – 86 miles per hour- down a city residential street ... if he didn't hit and take the lives of these two fantastic people, he would have killed somebody else that night.
It is an absolute tragedy what he has bestowed our community. He has stolen fantastic individuals that made a difference – that would have kept making a difference in our community. There's only one reasonable justified sentence, and that is a lengthy consecutive sentence for this horrific, egregious crime."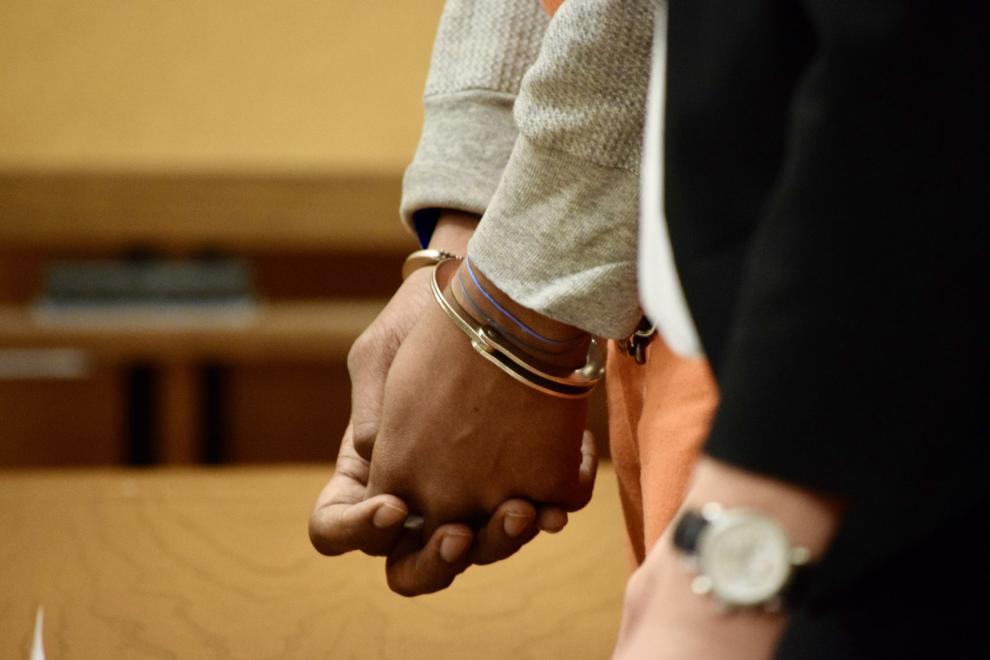 Cuyahoga County Prosecutor Michael C. O'Malley previously told the Cleveland Jewish News that before the crash, the crash data retrieval report showed Doss was traveling at 86 mph heading north on Warrensville Center Road, where the speed limit is 35 mph. On impact, O'Malley said Doss was traveling at 57 mph.
Doss told police he had one shot of whiskey that night. According to Santoli, Doss' blood alcohol level, measured at Ahuja Medical Center in Beachwood, where he was taken after the crash was .264, three times the legal limit. Santoli also brought to the court's attention that Doss has a record of speeding and a DUI.
A court document stated three whiskey bottles were found in the Silverado: two empty and one approximately one-third full.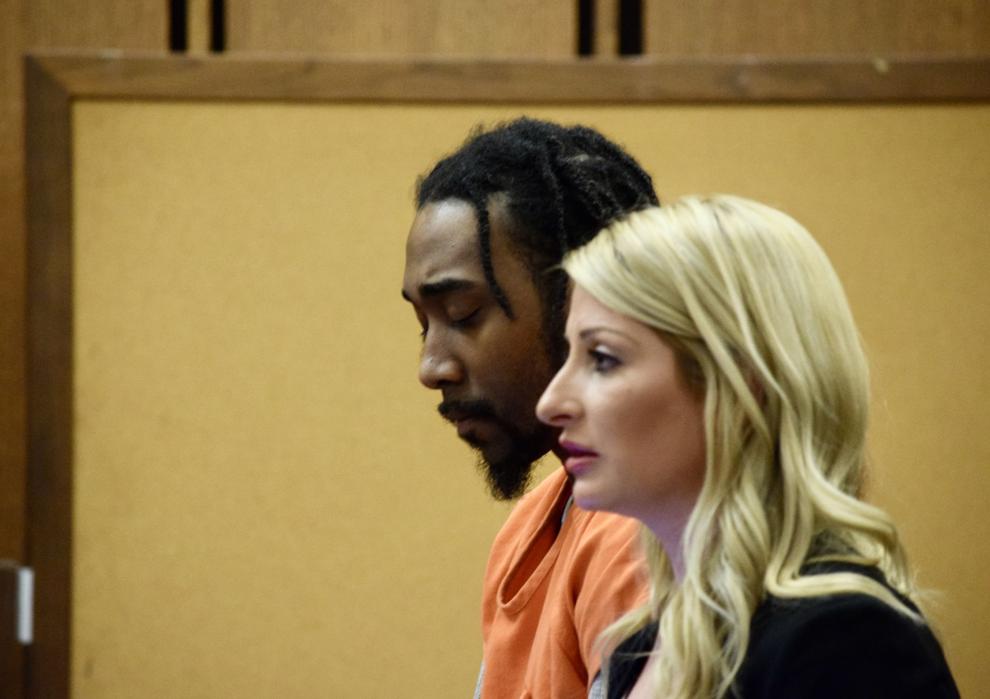 Doss' attorney, Morgan R. Caruso, argued for McCormick to give Doss a reduced period of jail time, arguing the fact that the crime was never intended and was purely of accident are reason for a shorter sentence.
"There are no words, nothing that can be said to make this better," Caruso said. "(Doss) made a critical mistake that night and he knows that he'll have to pay the price for it... He's very intelligent. There's a lot of hope for him... I ask that the court incorporate all arguments that I made in my sentencing memorandum provided to the court – almost 30 pages, which included certificates, many letters from family, friends and customers of his who all indicated that (Doss) would constantly spend whatever time necessary to help them with whatever it was they needed.
As far as his record, I would disagree that it's incredibly lengthy. He has never committed a crime of violence in his life. When you hear the phrase, 'Would never hurt a fly,' it can truly be attributed to the man standing next to me. Well, here we have the most serious physical harm never ever intended by my client. It has torn apart his life and his family's, just like Mr. Gugick's, Ms. Becker's and Mr. Caraballo's."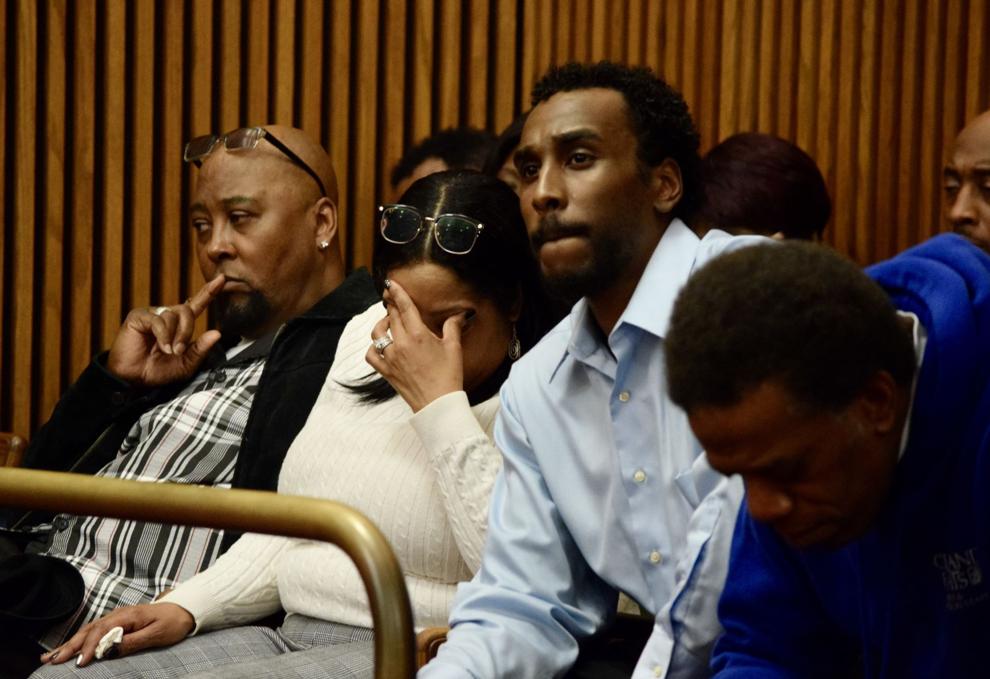 Caruso introduced Doss' brother, Stanton, and long-time family friend Dave Johnson to address McCormick. Doss, as advised by Caruso, did not speak during the sentencing.
Doss has the right to appeal the court's ruling and will be assigned an appellate counsel.