Sentencing for Sanford D. Doss, 31, who pleaded no contest in the double-fatal accident March 30 in Shaker Heights, has been postponed until Oct. 30 in Cuyahoga County Court of Common Pleas.
Judge Timothy McCormick postponed the sentencing because he is hearing a capital penalty murder case.
Doss, of Cleveland, was due to be sentenced for the aggravated vehicular homicide and aggravated vehicular assault in the crash that killed Arthur Gugick, 59, and Barbara Fried Becker, 52.
Doss was driving a rented 2019 Chevrolet Silverado at about 10:30 p.m. March 30 when the truck collided with a Nissan Altima driven by David Caraballo, an Uber driver, at Warrensville Center and South Woodland roads.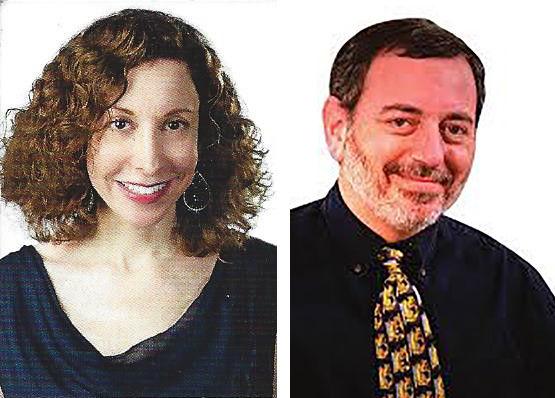 Becker, who was director of development at Hanna Perkins Center for Child Development in Shaker Heights, and Gugick, a Beachwood High School math teacher, were on their way home from the Cleveland International Film Festival that night. Both had been previously married and divorced and were dating at the time.
A grand jury indicted Doss on two counts of aggravated vehicular homicide in each of the two deaths and on two counts in the aggravated vehicular assault relating to Caraballo's injuries. The judge said he would sentence Doss on the more serious counts. He will also be sentenced on a count of operating under the influence.
Cuyahoga County Prosecutor Michael C. O'Malley previously told the Cleveland Jewish News that before the crash, the crash data retrieval report showed Doss was traveling at 86 mph heading north on Warrensville Center Road, where the speed limit is 35 mph. On impact, O'Malley said Doss was traveling at 57 mph.
Doss told police he had one shot of whiskey that night. According to Assistant Prosecuting Attorney Andy Santoli, Doss' blood alcohol level, measured at Ahuja Medical Center in Beachwood, where he was taken after the crash was .264, three times the legal limit.
A court document stated three whiskey bottles were found in the Silverado: two empty and one approximately one-third full.
Doss' attorney, Morgan Caruso, requested a motion to suppress evidence in the case. After that motion was denied, Doss changed his plea from not guilty to no contest in order to preserve his rights to appeal.