In the same week a Shaker Heights police officer was fired for "flipping off" Black Lives Matter protesters, about 40 people marched to the Shaker Heights Police Station Oct. 17 to protest injustices by police.
"There is oppression in Shaker Heights," Ethan Khorana, a 14-year-old student at The Mastery School of Hawken in Cleveland and a Shaker Heights resident, told those gathered at the police station. "There is unjust policing in Shaker Heights. Racism lives and breathes in every city and suburb and that does not exclude Shaker Heights."
Khorana has been pressing for change at the Shaker Heights Police Department through an organization called the Minorities Together Movement and has been researching practices, contracts and policies.
"There's no ban on use of force in Shaker Heights," Khorana told the Cleveland Jewish News. "We don't have any ban on choke holds."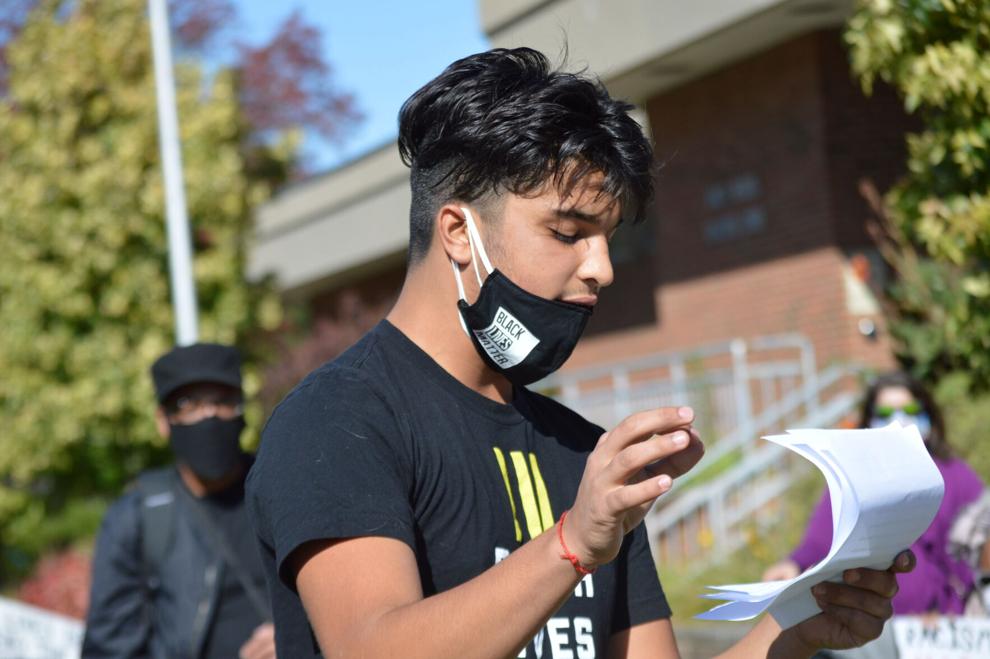 He was one of four speakers at the event called "Until We All Can Breathe March."
"The fact is that Black people are three times as likely to be ticketed by the police in Shaker," he told the group. "The fact is that Black kids are getting guns pulled on them by Shaker officers for nothing more than walking. The fact is Shaker Heights is not the perfect city that we have told ourselves it is."
Josiah Quarles, a Shaker Heights resident and graduate of Shaker Heights High School, told of being thrown to the ground and strip searched outside his home during an arrest.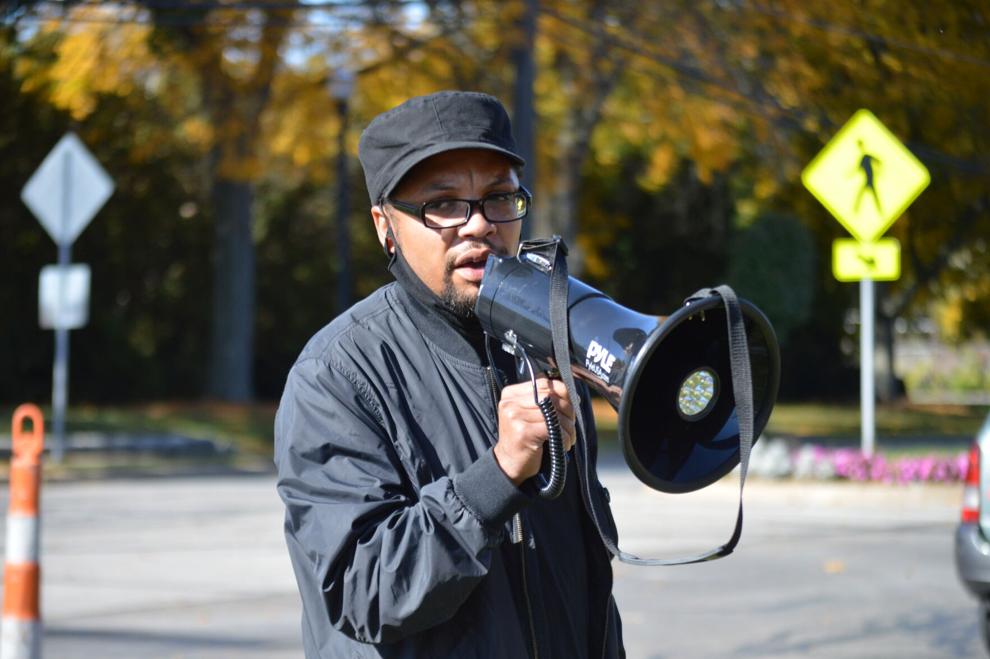 Jennifer Carter, a Shaker Heights resident, said the Shaker Heights Anti-Racism Coalition formed after people complained on social media about treatment by Shaker Heights police. She, too, has been researching arrests, she said.
"A group of us decided that we wanted answers and we wanted to tackle these issues and we wanted meaningful police reform," Carter told the CJN.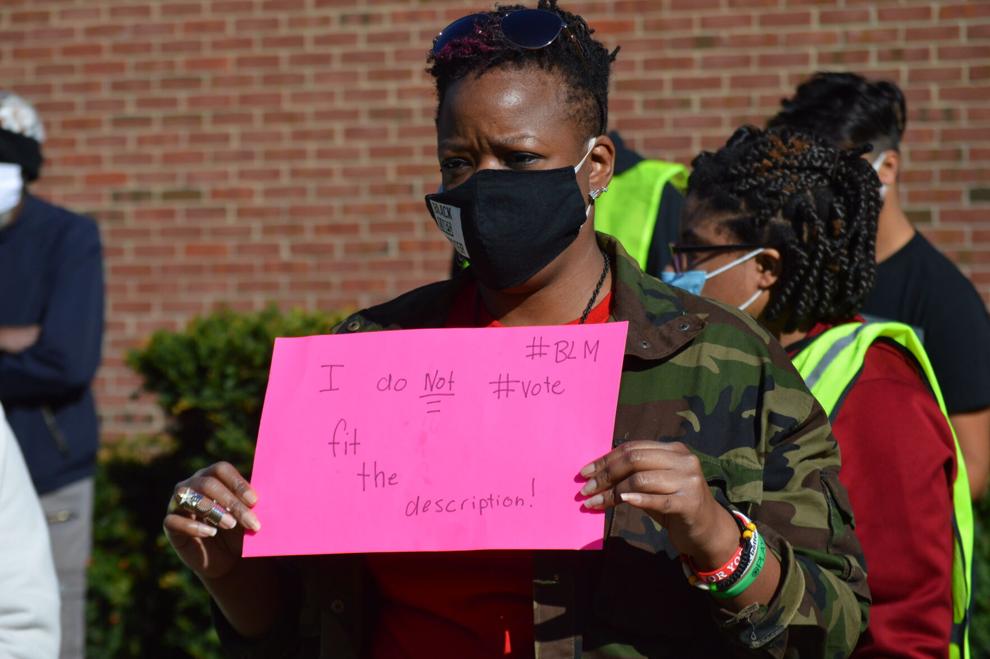 She spoke of the Oct. 15 firing of Corporal Michael Spuzzillo, whose union, the Ohio Patrolmen's Benevolent Association, filed a grievance the same day. His case will likely go to an arbitrator for final determination.
"While I was pleased that they took action so quickly, we understand that due to the collective bargaining agreement, there's the possibility that he can get his job back," Carter said. "So I feel like that was just more of a show because if you're going to fire someone and they can get their job back, it's not really meaningful or beneficial."
Jane Arnoff Logsdon, who is a member of Kol HaLev in Pepper Pike, is social action coordinator for the Shaker Heights Anti-Racism Coalition and organized the event. She spoke of the segregation within Shaker Heights.
Logsdon adopted two children. Her older son is Black, her younger is multiracial.
"I want to tell you I'm glad he's a homebody," she said of her 15-year-old son. "He's taller than me. … He's a big guy and he's real quiet and he's not going to … stand up for himself. I'm glad he doesn't want to drive. I'm scared out of my mind for him."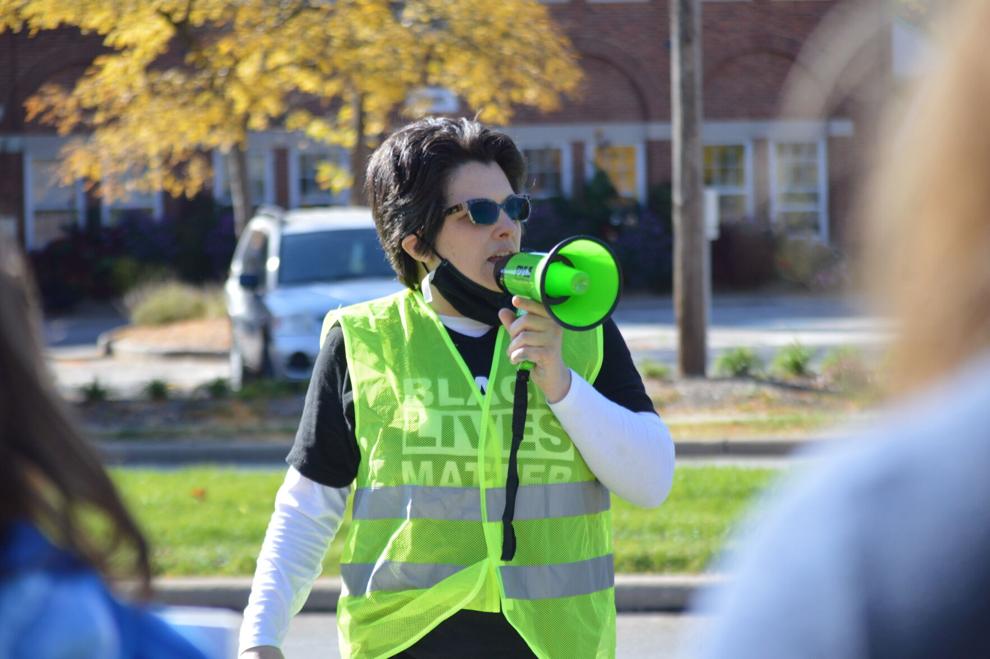 Logsdon spoke of a divide within the city.
"Even if I didn't have a Black son, I can tell you I would be out here because I just feel like it's a humanity issue," she said. "Everything is still about race in America."
Drivers slowed down on Lee Road and honked in support as they passed the line of people marching with signs.
Shaker Heights resident Trysa Shulman carried a handmade sign that said,"Structural racism needs structural change."
"Anywhere that injustice is happening, Jews should be there protesting," she wrote in an email to the CJN after the march. "And we have to start with our own communities."