Wanting to meet the needs of the community that's hosting him, Shanghai Jewish Center Director Rabbi Shalom Greenberg has delivered thousands of anti-viral face masks throughout China in the wake of the coronavirus that has killed more than 1,000 people worldwide.
During the outbreak, Greenberg and his wife Dinie, a former Cleveland resident, accommodated Shanghai's Jewish population by delivering challah and wine to the homes of residents who are too afraid to visit the shul, among other things.
"One morning, (I) walked outside and saw the long lines to the pharmacy to buy face masks, I knew exactly what we should be doing," Greenberg told the Cleveland Jewish News Feb. 12. "Yes, there are those who can stand in line. But what about those who cannot stand in line and have to go out to the market to buy their food?"
So Greenberg, whose brother Zushe Greenberg is director of Solon Chabad, contacted the curator of the Shanghai Jewish Refugee Museum located in the city's Hongkou District, which, according to the rabbi, is home to "a very big aging population."
Greenberg recalled, "I told him, 'You have volunteers that are bored now because the museum's closed by law, so can we join efforts to get the masks?"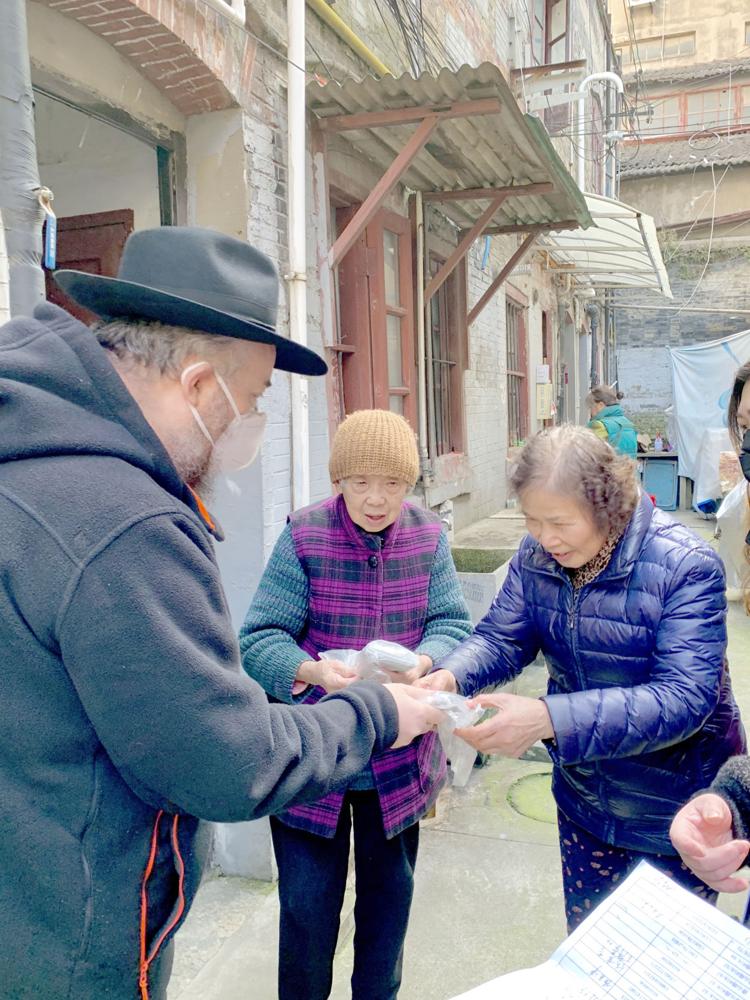 After Greenberg's first gift of 10,000 masks were distributed among elderly Chinese residents in Hongkou District, the rabbi procured an additional 5,000 children-sized face masks, donating them to hospitals.
"Then we got more masks and we (gave them) to another neighborhood," Greenberg said. When word started to spread, Greenberg said people started to donate. "As soon as we get it, we distribute it. We find who needs it most then we go there and we deliver it. ... So even though I'm not there right now, I may be gone, members of the community, volunteers are helping and making it happen."
The number of new cases of the coronavirus in China dropped for a second straight day, health officials said Feb. 12 in a possible glimmer of hope amid the outbreak that has infected over 45,000 people worldwide and killed more than 1,100, according to The Associated Press.
Noting the coronavirus outbreak started during China's most important holiday, the Chinese new year, in January, Greenberg explained, during this time, businesses close and locals make "strong efforts to go back to their hometown and celebrate with the families."
"In reality, it's for three weeks, it's a week before and a week after, because of this huge migration of people, hundreds of millions of people are traveling," Greenberg said.
"Foreigners living in Shanghai use this time of year as an opportunity to visit family, do business or vacation abroad. So the outbreak came on a time (where) 80% of the community was already not there. So, most of them stayed outside ... but it seems to me like a forced vacation."
When Greenberg spoke with the Cleveland Jewish News, he was in New York City, babysitting his children while his wife attended the International Conference of Chabad-Lubavitch Women Emissaries.
"We were in Shanghai during the holiday, we were not planning on traveling anywhere, but when the outbreak happened, I understood that the best thing to do is going to be to keep the kids at home," Greenberg said. But you can only keep children entertained while contained for so long.
"We decided that it's not safe for the kids. We got out (of) China, came here to the States and the kids have a regular life (back)."
Noting the plane was almost empty, he added, "There's much more of a chance of catching the flu on the plane than at home, but it was a calculated risk."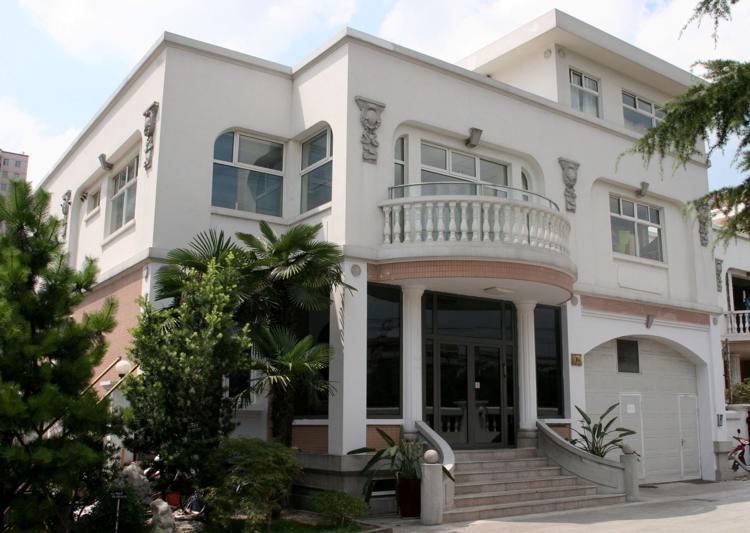 The Greenbergs, who have seven children, moved to Shanghai in 1998 to create the Shanghai Jewish Centers. They now act as directors for all three Chabad locations, catering to the needs of Shanghai's growing Jewish population.
"When I came here in 1998, there were about 200 Jewish people," Greenberg said. "Throughout the years, more and more Jews came. As of today, the concentration is about 2,000 Jewish people living in Shanghai."
Their organization boasts a preschool, a Hebrew school, a shul, a kosher restaurant and a kosher shop.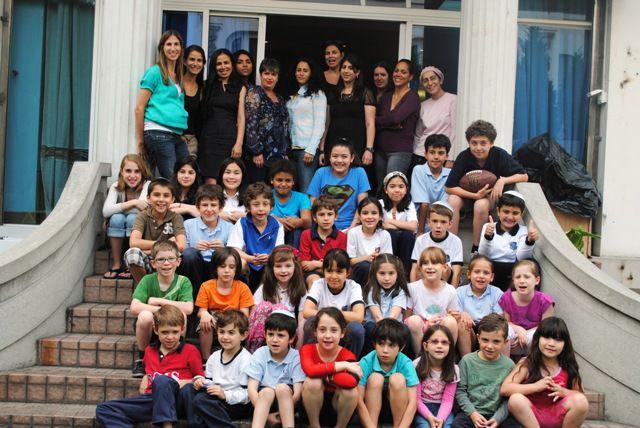 Their reach goes beyond Shanghai's Jewish residents, Greenberg said, noting thousands of Jewish people visit China yearly to do business.
"If they are anywhere in the region," Greenberg said visitors will come to the Shanghai Jewish Center for Shabbat or "for the holidays they'll come to Shanghai to join us for the celebrations."
"We also have a lot of Jewish tourists come to China," Greenberg said. "They stop in Shanghai for a few days and we cater to them as well."