Solon Mayor Eddy Kraus and city officials said during a virtual state of the city address July 22 that Solon will see new construction projects, and efforts to improve the city's finances will continue into 2021.
Kraus was joined by Economic Development Director Angee Shaker, Finance Director Matt Rubino and Technology Director Jim Gibbs. Tom Bennett, Solon Chamber of Commerce president and CEO, moderated a Q&A at the end of the address, which was viewed by more than 60 people.
Kraus, who donned his black top hat and coat to channel Solon's cofounder, Samuel Bull, broke down the ways the city has worked to keep everyone healthy, safe and connected over the past months.
"Everything we did from mid-March all started with the health and safety of the community," he said. "We shut down pretty quick all of our buildings, we closed all of the events. We've been very fortunate here in our community with the low amount of COVID in Solon, and I think that's because people here have a lot of common sense."
To ensure safety during the COVID-19 pandemic, the city worked with the Cuyahoga County Board of Health and University Hospitals, and it continues to listen to the Centers for Disease Control and Prevention, Kraus said.
The pandemic hasn't prevented Solon from working on its proposed 2020 engineering projects and annual projects, including Water Reclamation's aerial sanitary sewer replacement, Creekside Trail rehabilitation, Valley Forge Stream restoration, Solon Road reconstruction with Swagelok and Cochran Road resurfacing.
Kraus said in the previous pandemic months there have been 800 permits and $30 million in construction. In addition to the incoming Swagelok global headquarters on the corner of Solon and Cochran roads, and the recently completed Brennan Industries global headquarters on Cochran Road, Kraus said Solon residents can expect new dentist and doctor offices to be constructed near the Walgreens and Giant Eagle on SOM Center Road. A drive-thru Panera addition was also recently approved by the city.
Other businesses recently opened or still to open in 2020 include V/O Med Spa, Gossi Incorporated, Wendy's, King of Tints, Lumber Liquidators, Elite Cars Ohio, Hostar International and Hibachi Japan.
And, Solon residents will vote Nov. 3 to rezone 32 acres next to Hawthorne Valley Golf Club, which would create the Hawthorne Housing Development. It would allow for 105 single-family homes for residents 50 and older; 150 acres of the 204-acre property would be maintained as green space.
"It's been amazing how we've been able to operate so successfully, even through a pandemic," Kraus said. "Sometimes I think we're doing better now. I want to thank our team for really providing that culture of making it easy to do business in our community. It wasn't like this years ago, for those of you that remember the tough days of anyone that tried to bring (or enhance) a business in the community. Most of the time, they got shut down, and then they went elsewhere. But now, they're able to do it easily in Solon."
On Solon's financial status, Rubino said the city has seen its revenue sources slip due to the pandemic's effects on the economy. Solon's income tax collections – its largest source of revenue – saw a 7.6% drop compared to 2019 on a net basis. This drop, Rubino said, was already of concern as 2019 was down 3% or 4% from normal.
To react to the pandemic, the city's departments made reductions to their operating budgets. This helped create between $2.7 to $2.8 million in reductions to operating budgets, Rubino said.
"2021 is going to be a challenge," he said. "We're not quite clear where the county is heading. We know we've seen some rebound, although it's been modest. ... We need the ability to see some sustained growth, not just in Solon, but across the country and globally because a lot of the Solon companies compete and work in a global marketplace."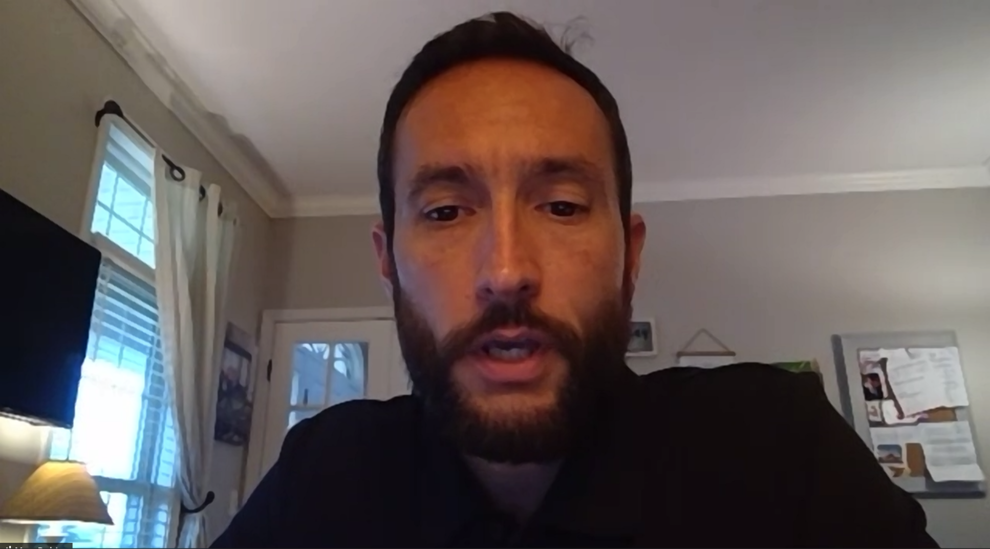 Rubino will soon start working with the city on Solon's 2021 budget. He stressed the importance of devising a flat budget that still offers Solon's programming to bring the city back to financial normalcy.
"For the next two to three years, we're going to be looking at flat budgets," Rubino said. "We're going to have to find a way to continue delivering not just the 60% of core services, but all the programming and important things the city accomplishes out of its general operations. ... We're going to have to be innovative to accomplish this. ... We're going to have to realize more efficiency gains. ... It's going to be a cautious path forward."