Thanks to an undisclosed gift from Amy and Mike Southard of Pepper Pike, UCP of Greater Cleveland now offers a new adaptive and inclusive playground at its headquarters near University Circle.
UCP of Greater Cleveland CEO Patricia Otter said the new play area will allow clients with developmental disabilities to enjoy themselves on structures that mimic traditional playground amenities like swings and slides.
Otter said the new space will help the nonprofit, which assists 1,500 clients with disabilities per year, in the physical, occupational and speech therapy they offer to assist with a range of disabilities, not just cerebral palsy. When construction finished in early summer, she said the new play place at the Iris. S. and Burt L. Wolstein Center replaced the original structure that was built with the organization's headquarters in 1999.
"About 10 years ago when adaptive playgrounds came to be, our therapists said you have to get us an adaptive playground," Otter said. "Our therapists said it's not just about placing kids on a playground so that they can play like all the other kids, but we can actually use the playground in our therapy sessions."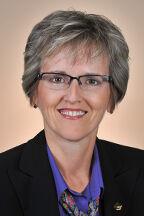 The Amy and Mike Southard Adaptive & Inclusive Playground is constructed from recycled plastic and is entirely wheelchair-accessible, according to Otter, who said it includes features like a double slide, rock climbing wall, a clatter bridge and hands-free interactive panels. Of course, she said, all of the equipment doesn't come cheap, and Otter's development staff soon realized they would need a large donation to complete the project after the therapists requested it.
Enter the Southards, who learned of the project while attending a fundraiser for UCP of Greater Cleveland in 2019. They were invited by a business associate whose brother has cerebral palsy, the Southards said. There, Amy Southard said she cried the whole time as she listened to clients and staff speak about their experiences.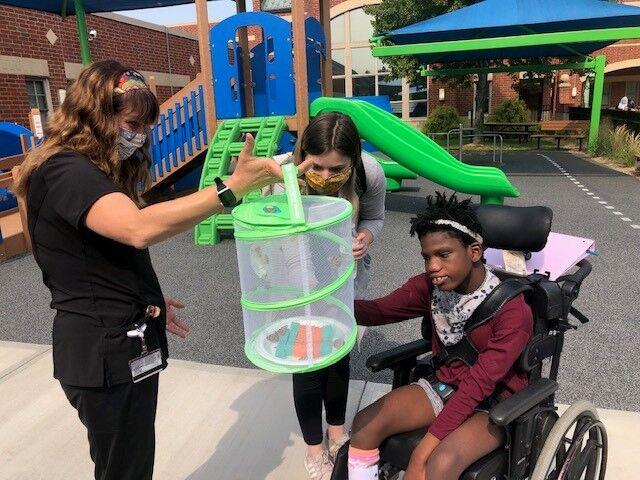 "We didn't know anything, just trying to support a friend," Mike Southard said. "We sat there and listened to some of the students and the employees talk about their stories. I'd say it moved us to look further, so I walked around and they had this board that showed a playground that they were considering."
After speaking with Amy about donating to the cause, Mike said he paid a visit to UCP of Greater Cleveland's campus, where he said he witnessed the hard work they do and decided to back the playground initiative.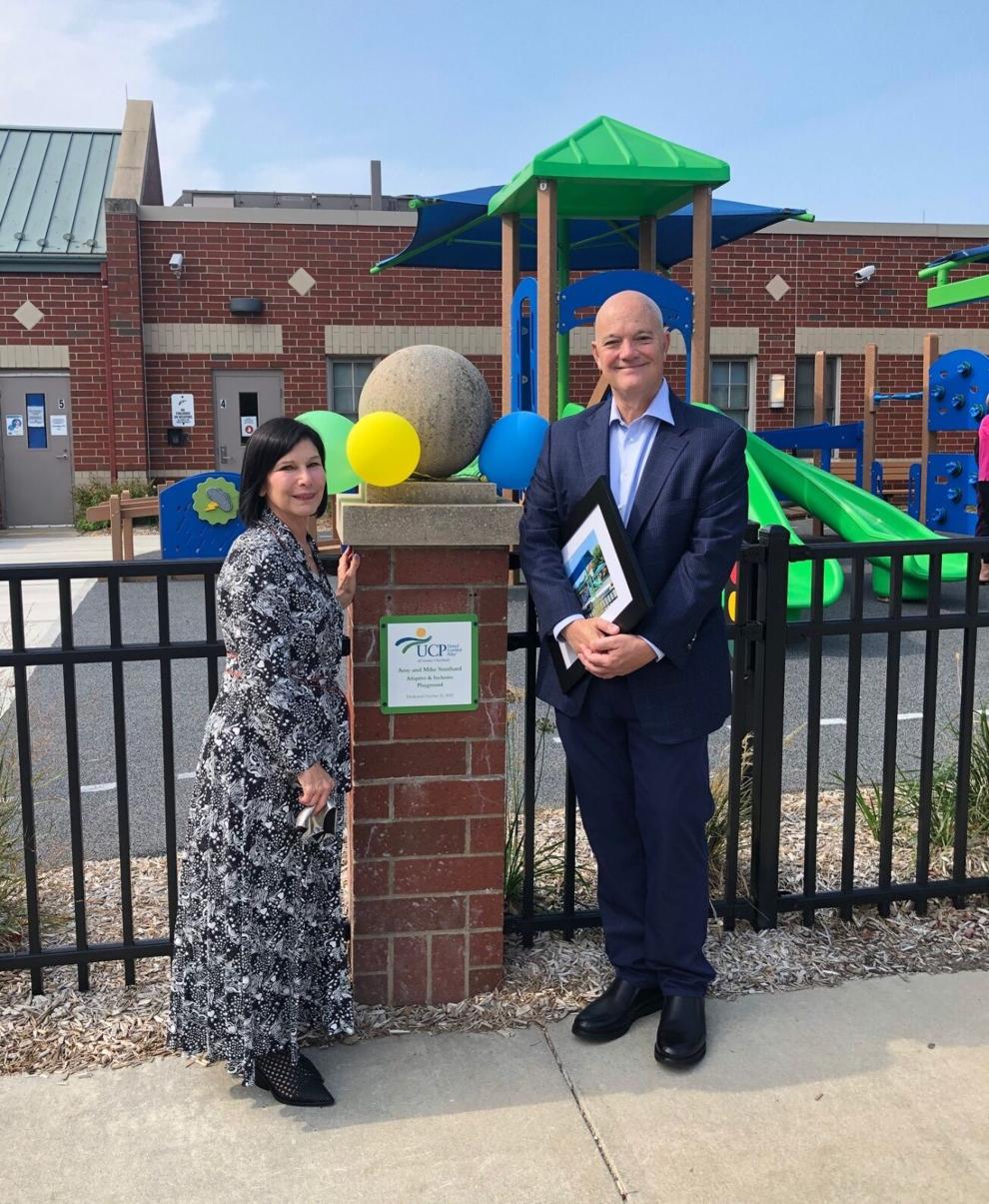 Otter said the Southards, who are members of Anshe Chesed Fairmount Temple in Beachwood, paid for the project with their own money through Crofton Cares, the family's charitable foundation that supports endeavors in both health care and education. Amy said her and her husband's Jewish background is part of what helps inspire their philanthropic desire to contribute to community organizations such as UCP.
"When we were there, there were a couple of moms there who were so grateful that their child was using the playground," she said.
Otter said the Southards, a few of their friends and some staff members celebrated the opening of the play space with a socially-distanced ceremony last month.
"I would say that we already had extremely high-quality therapy services that are very advanced, very unique, and this just adds to the quality of these therapies and affords these kids the same opportunities that other kids have to be able to play outside on a playground," Otter said. "And adults, too, can use this playground. It's not just about kids getting on it with their typical siblings, but it's intergenerational."
---
Collin Cunningham is a freelance from Cleveland.