The Cleveland Innovation District, which will bring together Northeast Ohio's health care providers and educational institutions, was announced Jan. 25 by state and community leaders.
The project aims to create a pathogen center with the global reach to improve the lives of millions and to generate more than 20,000 jobs in Ohio over 10 years, which includes 10,000 direct jobs in health care and IT, as well as 10,000 indirect jobs, according to a news release.
Ohio Gov. Mike DeWine and Lt. Gov. Jon Husted were joined by the Ohio Development Services Agency, JobsOhio, Cleveland Clinic, University Hospitals, The MetroHealth System, Case Western Reserve University, Cleveland State University, the city of Cleveland and state legislators to unveil the project.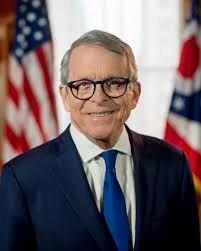 "The Cleveland Innovation District creates partnerships across different sectors of the economy and positions Ohio as a competitive place to invest in," DeWine said in the release. "Each of the Cleveland Innovation District partners brings unique skills and areas of expertise. Having these institutions partner together will help Ohio emerge as a leader in health care and IT nationally and globally."
The state government, through Development Services Agency, JobsOhio and the Clinic, plan to commit a combined $565 million to the project, with the state dedicating $265 million through JobsOhio's private funding; Development Services Agency is committing $155 million; JobsOhio is committing $110 million alone, and an additional $300 million by Cleveland Clinic.
A large portion of this commitment will be used to create the pathogen center, the Cleveland Clinic's Global Center for Pathogen Research & Human Health.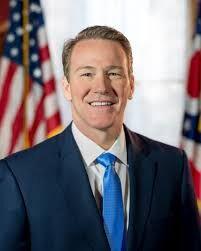 "We've all known for a long time that if you could bring these five great institutions together we could build a world-class health innovation destination for Cleveland and Ohio, and that's exactly what we are doing today," Husted said in the release. "This is an important part of making Ohio the most innovative, entrepreneurial state in the Midwest, a goal the InnovateOhio team is pursuing every day."
A large part of the project focuses on combining health care, higher education and business institutions by creating research, development and job opportunities regarding both current and future public health threats, the release said.
Cleveland State University plans to leverage the fact that 80% of its graduates remain living and working in Northeast Ohio, enabling the university to continue to lead the charge of medical education in the community, according to the release. Through this initiative, CSU is tasked with recruiting, educating and graduating the talent needed to fuel growth in post-pandemic health care careers, technologies, life sciences and data-intensive fields.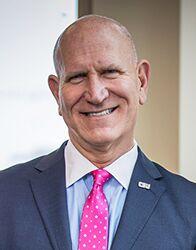 "We are thrilled to be joining Cleveland's most respected health care leaders in this transformational partnership," Harlan Sands, president of CSU, said in a university news release. "Education is the great equalizer and urban research universities have a special role to play in filling the talent gap. It is core to our mission. Cleveland and our state get a double win with this partnership – the talent pipeline needed to support and sustain our region, and promising careers for our graduates."
Dr. Tom Mihaljevic, CEO and president of Cleveland Clinic, said the hospital system is "honored" to join the effort to bring jobs, innovation, and pathogen research and development to Northeast Ohio.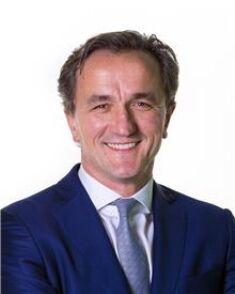 "The world has experienced the destruction triggered by pathogens, we will be part of the solution," he stated. "Together, our four world-class partners will build the Cleveland Innovation District into a vibrant forward-thinking partnership that creates jobs, transforms research and educates the workforce of the future."
Additionally, the MetroHealth System will partner with the institutions and further expand expertise in population health, medical informatics and epidemiology and modeling to support early detection and monitoring of communal disease spread.
MetroHealth President and CEO Dr. Akram Boutros said the impact of the COVID-19 pandemic has further shown the need for robust and informed public health ecosystems.
"The blueprint we're unveiling – and the collaboration between the state and the five major local institutions that produced it – builds on Cleveland's existing strengths and sets us up to be the global leader in health innovation and education," he said in the release. "This will bring new investment to Cleveland and help make both our community and the world healthier and safer."