Michael Berenbaum, producer and narrator of "Escape From Treblinka: The Joseph Polonski Story," came in from Los Angeles to attend the Oct. 18 premiere of the film as part of the 2021 Cleveland Jewish Film Festival.
Afterward, he spoke and answered questions from the audience of about 100 people at the Cedar Lee Theatre in Cleveland Heights. The film chronicles the story of Polonski's escape from the Treblinka death camp during the Holocaust.
Polonski's daughter, Rose Viny of Russell Township, told the Cleveland Jewish News her father had not spoken about his experience until they went to Treblinka in 2000. She said then you "couldn't stop him from talking, because he had so much to say."
Viny said her father had great insight into what his feelings were and how every moment counted in his life. He was a very private man, she said, but very studious, and was able to correct their tour guide on things such as where the train arrived at the camp.
"My father was almost like a wolf," Viny said. "Walking around, showing us where the train stopped, where they took the dead bodies and where they had to take the clothes."
Berenbaum approached Polonski in 2012, one year prior to his death, and wanted to interview him and hear his testimony. Berenbaum said he felt that it needed to be heard and documented because Treblinka was a death camp with very few survivors, which means there were not many people who could provide testimonies on it.
"We captured a man, and we captured a life," Berenbaum said during the audience question-and-answer session after the movie. "And it's a life that has a story worth telling. So the question always becomes, what do you have to work with? And then how do you work with what you have? That's the story of life."
Viny said it was harder for her father to be completely lucid toward the end of his life. But Berenbaum, with his history and knowledge of Treblinka, was able to understand what Polonski was saying.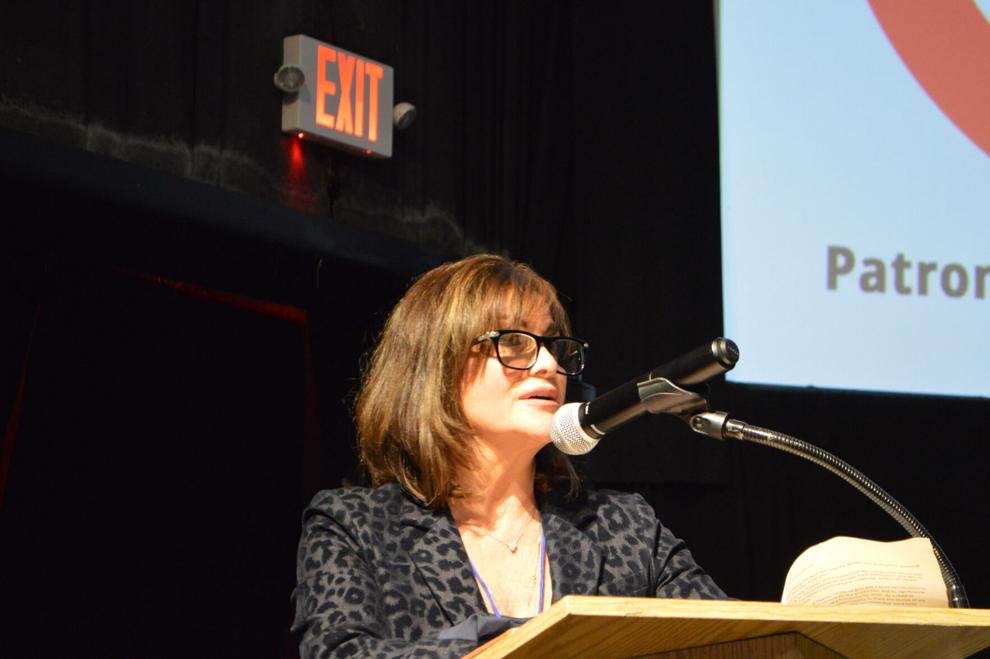 The film chronicled the life of Polonski from his childhood in Silvaki, Poland, to the Jewish ghetto, and ultimately to Treblinka. His wit and luck allowed him to become one of just two known escapees from Treblinka. After his escape, he served as an officer in the resistance, fighting Nazis until the liberation and eventually immigrated to the United States in 1949.
Viny said it was great to show this film to an audience, given the state of affairs today and for the past 70 years.
"Our culture right now needs to be heard," Viny said. "And the antisemitism that is going on has to be stopped. They always say education will help people understand. At this point I don't think it's enough. Because we've been doing it for the last 70 years. I don't know what the next step is, but all I know is we have to stop people in their tracks when things happen."