Most children grow up with a personal belonging they cherish – something that comforts them at night when shadows play with their imagination or serves as a friend to play with. Whether that belonging is an old teddy bear, blanket that smells like home or family heirloom, that belonging can be a source of comfort and feeling of safety.
But for the tens of thousands of children seeking asylum, trapped on both sides of the U.S.-Mexico border, some even separated from their families, a stuffed animal, let alone a change of clothes, is an unimagined luxury. Peter Freimark and his co-chair, Mark Friedman, want to change that with a 53-foot trailer sitting in Temple Israel Ner Tamid's driveway at 1732 Lander Road in Mayfield Heights.
The trailer, bearing "Do Not Stand Idly As Your Neighbor Bleeds" and "Love Your Neighbor as Yourself" signs, is the largest truck trailer size legally allowed on U.S. interstate highways, and Freimark hopes to fill the entire trailer with donations aimed for suffering border children and their families.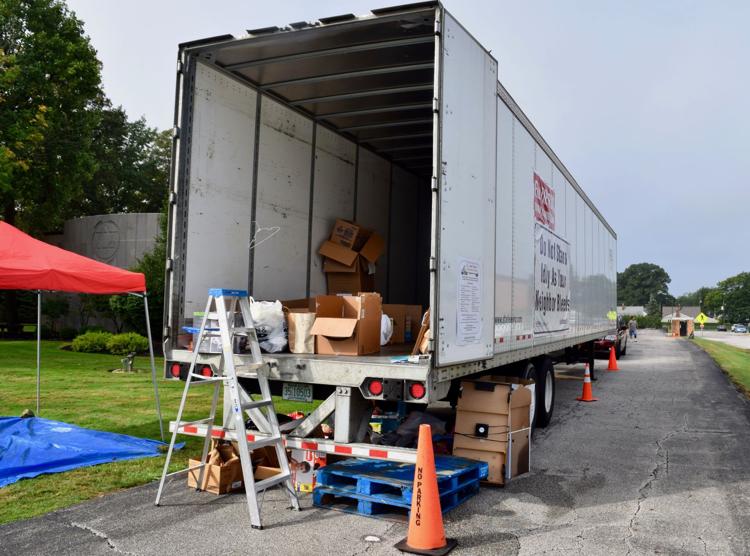 "Children keep me up at night," Freimark said. "Children are innocent. They want to be loved, played with, fed. I'm a believer that poor families who are escaping terrorism in just three countries from Central America need to be helped, so that's why I do this."
While people fleeing their countries and attempting to escape to the United States is nothing new, the recent surge of migrants over the past few years mostly from Central America's Northern Triangle, or Honduras, Guatemala and El Salvador, is. These migrants are trying to escape several factors that have all boomed in their countries: crime, violence, poverty and climate change, according to Newsweek. Migrant children, unaccompanied or not, also seek asylum from gang recruitment, prostitution and human trafficking rampant in their home countries, according to Amnesty International.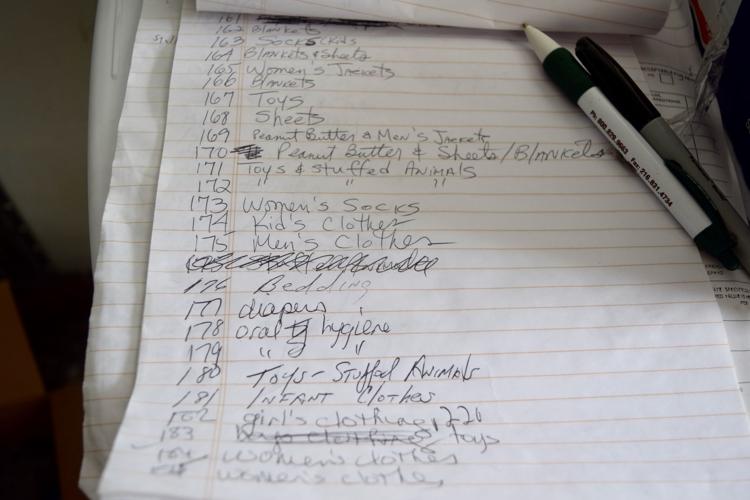 From overcrowding to limited supplies to harsh treatment from certain immigration agents, migrant children and families in border detention centers, tent cities and Mexican cities awaiting their asylum cases to be heard by U.S. officials deal with a low quality of life despite the near impossible chance they'll be permitted into the U.S., according to The Associated Press.
With a dedication to help others gained from his Holocaust-survivor parents who always helped people despite not having much themselves, Freimark, 68, of Lyndhurst, used contacts he had in El Paso, Texas, to organize "Fill the Truck to Help the Border Children," a donation drive that will directly aid migrants on both sides of the border. Freimark, who was recognized by the CJN as a member of the inaugual class of 18 Difference Makers in 2015, is no stranger to humanitarian efforts, as he's been involved with Temple Israel Ner Tamid's Teddy Bear Bank that collected stuffed animals for children following natural disasters and has sent trailers with donations following hurricanes Harvey and Sandy.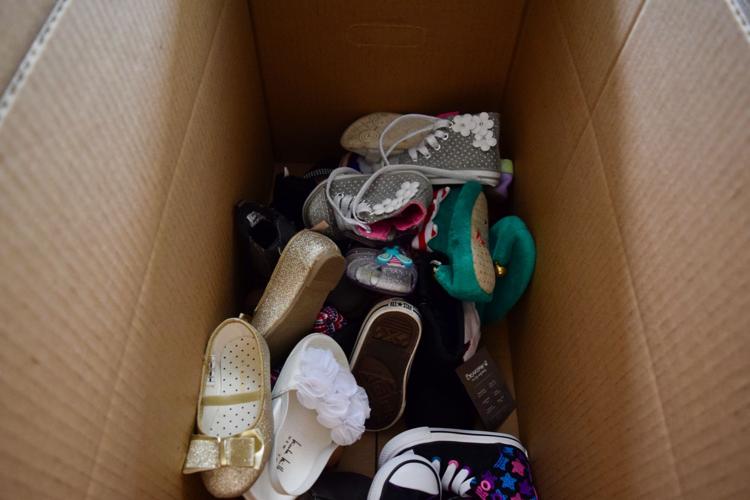 "It's just the right thing to do," Freimark said. "The most frequently repeated phrase in the Torah is 'welcome the stranger.' It's indisputable, and if we believe it, we should practice it. We as Jewish people know the plight of not being able to immigrate somewhere and the plight of being stuck at a border."
The donation drive, after an extension to Oct. 12 to allow for those busy with the High Holy Days to donate, asks for people to donate clean and new or gently-used items like bedding, clothing, personal hygiene, toys, diapers, dry baby formula, floor mats, bed-bug spray, peanut butter and powdered laundry detergent. Freimark encourages people to buy many of one item for economic reasons. Cash or checks payable to Temple Israel Ner Tamid with "children" in the memo to help pay for the trailer's transport and purchasing additional donatable items are also encouraged.
Donations will go to three places: families being processed on the U.S. side staying with El Paso's Catholic church before they're able to find a place of permanent residence, those in tent cities constructed in Mexico near the border as they're not allowed to stay in the U.S. as they await asylum hearings and those detained in border detention centers also awaiting asylum hearings.
The drive takes meticulous organization on Freimark and the volunteers' side. Donations are divided by type and placed into labeled boxes, shrink wrapped, placed on pallets and stacked in the trailer. Each box number and contents are kept in a manifest to simplify the unpacking process.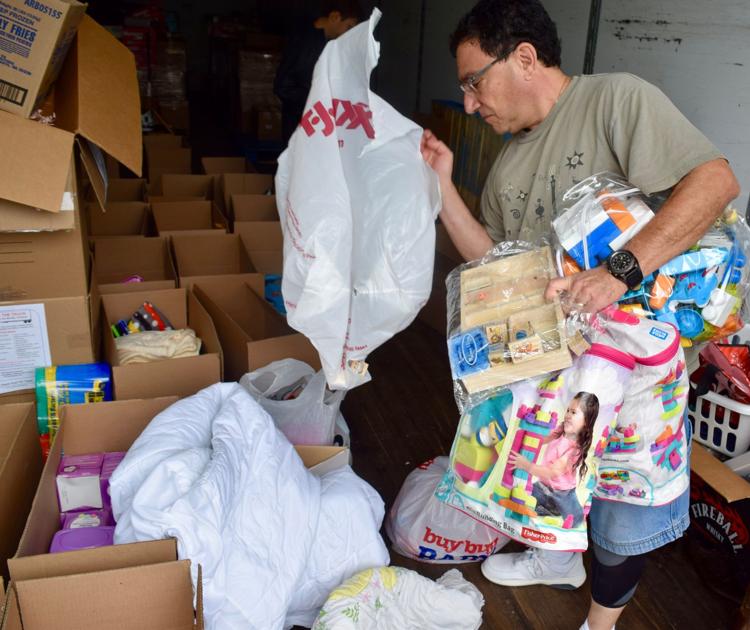 Temple Israel Ner Tamid has also partnered with Kol HaLev Congregation in Pepper Pike and Beth El-The Heights Synagogue in Cleveland Heights, as well as the Midwest Box Company and The Good People Fund for the donation drive, because "it's a humanitarian effort. We're not trying to do anything but do more good by having more people involved," Freimark said.
Donations he stressed they need more of are boxes of diapers, new packaged underwear for adults and children, backpacks and powdered laundry detergent.
"Just because you don't know someone personally suffering doesn't mean you can't help them," Freimark said. "Our goal here is to try and help children suffer a little less and sooner. We're not going to solve the entire problem, but hopefully we can put a smile on some children's faces."