Now in its 20th year, The Gathering Place – its founder and CEO, Eileen Saffran, and 26 founding board members – will be honored at a gala at the Huntington Cleveland Convention Center Oct. 12.
The Gathering Place opened in January 2000 and has expanded from one location to two, has remained independent and out front of the curve, offering a range of services and supports to people who have a diagnosis of cancer. All of its services are offered free of charge.
"We're unique in the sense that we are homegrown, grassroots," Saffran said of the mission and offerings. "We rely on the community to be our leadership and identify needs in this community versus being part of a kind of an affiliate of a national organization. … There's probably no center that is more comprehensive or as comprehensive as we are. I mean, people come to us from around the country. We've become a model in many ways."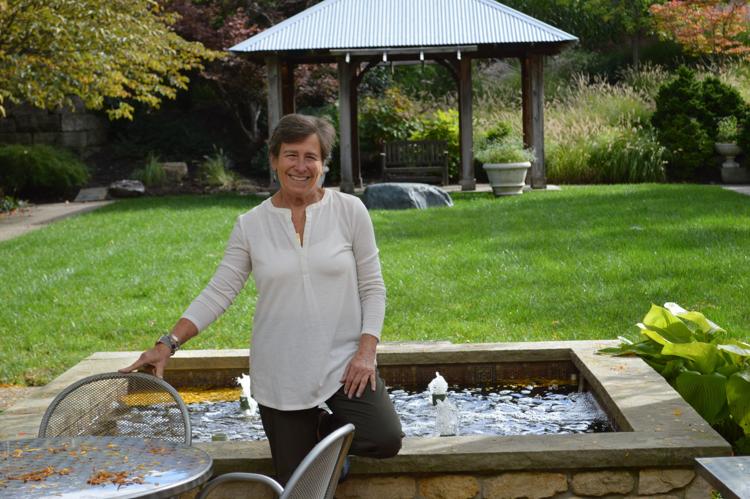 Saffran's vision
In the 1990s, Saffran was in private practice and was teaching at University Hospitals Department of Family Medicine, where she is now a senior clinical instructor with the School of Medicine.
Her parents, Anita and Lou Spandorf, had been diagnosed with different forms of cancer six months apart and died within 3½ years of each other.
"And so while I got my needs met, it was clear to me that the community didn't have ample resources for people who were going through that experience either with the diagnosis themselves or (for a) family member on the journey," she said.
At that time, most people were not hospitalized for cancer diagnoses. 
"So it was very difficult to evaluate and connect people with resources and do any kind of supportive counseling," she said. "I was also aware that oftentimes the non-revenue generating aspects of health care were being cut back – so that had to do of course support and education.
"And I was learning about the integrative approaches to medicine that were becoming much more readily acceptable in the Midwest at the time, understanding how the mind affects the body, and I became a first level reiki practitioner even," she said. "I could see that people were learning tools, and there were tools that people could use for themselves to positively impact their journeys – their health-care journeys."
At the same time, in her private practice, Saffran saw many women with breast cancer.
"That experience really helped me look at what was possible when someone (was) faced with a life-threatening illness, how well they could do with support and tools to cope effectively with stress and so on," she said. "When we speak about the mind/body connection, the goal is to help people acquire tools to lower stress (i.e. yoga, meditation, etc.). That's one of the ways we help people outside of support, providing credible cancer-related info."
Getting the word out
Saffran, a licensed independent social worker, began launching plans for The Gathering Place in 1998. Winning non-profit status in January of 1999, Saffran's heaviest fundraising push was in that year.
She said Mt. Sinai Health Care Foundation was the first foundation to offer seed money, with the Cleveland Foundation coming next.
"Well, the good news is that we live in an incredibly philanthropic community," she said. "I began putting pen to paper in July of '98 and started networking big time, talking to anyone and everyone I could to share my vision.
"And the grassroots effort became viral," she said. "People would reach out and make connections for me and open doors in incredibly significant ways. And from the get-go, the whole sense of the movement was very inclusive versus exclusive, meaning you didn't have to be in a power position, you didn't have to be the ultimate decision maker. You just had to have passion about the mission and what we were trying to achieve. And that really propelled us forward in significant ways with people opening their hearts, their pocketbooks. You know anyone who'd been on this journey understood that there was much more to it than medicine. And it was that phenomena that helped us move the needle."
Opening and growth
The Gathering Place initially opened in the space that became Moxie Restaurant (now Blu, the Restaurant) on Richmond Road in Beachwood. 
"And so we were very fortunate to lay down some deep roots and be fiscally sound when we opened our doors," she said. "Now that didn't mean that we didn't have to work very hard every single day at making sure because as you grow you need more."
Case in point: "We outgrew the space within two years and we recognized that ( West Side presence) was going to be sustainable."
In 2004, The Gathering Place bought the 12,000-square-foot building it now occupies in Commerce Park for $815,825, and in 2005, it opened its garden behind the building, an intimate space that includes hidden winding walkways, trees, water features, sitting spaces, grasses and flowers.
It is an oasis within an industrial park.
In 2008, The Gathering Place opened a second location on the West Side.
"The bulk of our support was on the East Side," Saffran said, calling that decision "a leap of faith." In 2017, The Gathering Place relocated its West Side quarters to 6,500 square feet at Corporate College West on the campus of Cuyahoga Community College, which she called "phenomenal."
In addition, The Gathering Place has a 10,000-square-foot warehouse in Warrensville Heights, where it sells donated furniture and home furnishings. Proceeds go toward its services.
About Saffran
A Chagrin Falls resident and member of Suburban Temple-Kol Ami, Saffran, 66,  is a was born in Brooklyn, N.Y., and moved to Lexington, Kentucky, at the age of six months and grew up there. 
She graduated from The Ohio State University in Columbus with a Bachelor of Science in social work and a Master of Social Work. 
While her parents relocated to Cleveland when she was in high school, she relocated after she married. At that time, in the 1970s, she took a job at Huron Road Hospital in both the psychiatry and oncology departments. She gravitated toward oncology and continued in medical social work as well as doing home visits for the Visiting Nurse Association of Ohio in Cleveland.
As she now looks forward to retiring from The Gathering Place at the end of December, Saffran said she intends to travel, visit her grandchildren and consult with nonprofits.
"The feedback that either I get back directly or I get from our staff, from our participants, is the most powerful and heartwarming aspect of what I put pen to paper to do initially," she said, adding the next greatest takeaway is the niche The Gathering Place has carved out in the world of cancer care.