A total of 37 residents from The Vue in Beachwood deposited close to $89,000 in rent Feb. 5 to the Shaker Heights Municipal Court to initiate a formal rent strike after expressing dissatisfaction regarding what they describe as a decline of quality and services.
Renters at The Vue, a luxury apartment complex at Chagrin Boulevard and South Green Road, have experienced hot water interruptions to units since December 2016 and endured frequently broken garage doors and broken elevators, resident Neil Weinberger said. 
It wasn't until late December 2017, when about 20 units and the fitness center experienced flooding from the sprinkler system and false alerts from the fire alarms, that residents formed The Vue Tenants Association, which is led by Weinberger and has about 72 members, many of whom have renewed their leases.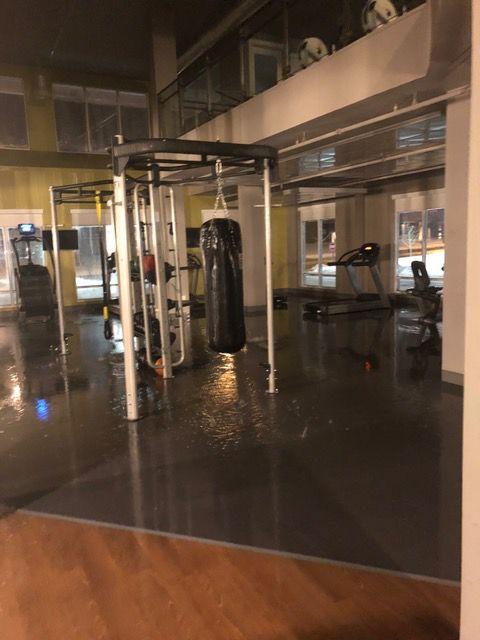 "The fire alarms created so much chaos that everybody then realized collectively how management was not responding to anyone's needs," Weinberger said. "Then, we started to realize all the individual stories of people with maintenance issues that weren't resolved."
The complex is managed by Comet Management, a leasing and management company affiliated with Stark Enterprises of Cleveland. Ezra Stark, COO of Stark Enterprises, said management has met with residents and is working to fix the issue. He deferred further comments to The Vue owners, Strategic Properties of North America based in Lakewood, N.J., which released a statement to the tenants acknowledging the situation.
Avromi Klor, the vice president of operations at Strategic Properties of North America, said the hot water interruptions were identified as a manufacturer error of valves in October 2017, and other valves with similar design features were upgraded. 
However, Weinberger said not every valve was replaced at once and instead have been replaced when damage was reported. According to emails sent out by The Vue's maintenance team, the building has continued to experience multiple instances of water shutting off since October, with the most recent instance occurring Jan. 26.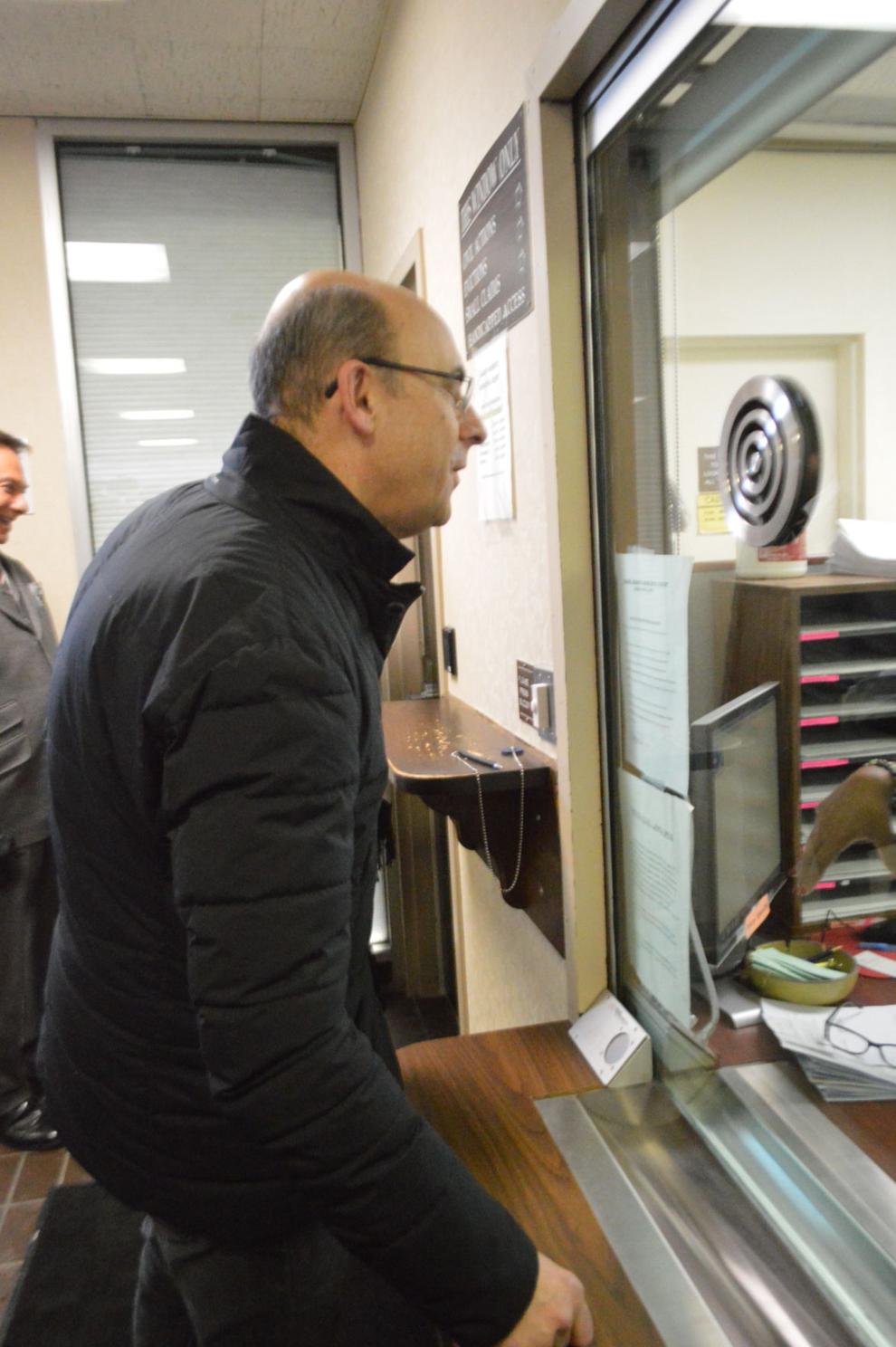 Klor said the false fire alarms and sprinkler system leaks were unrelated to the hot water interruptions and occurred because of a long duration of freezing weather. When a pipe burst, the fire alarm system recognized it as a sprinkler extinguishing a fire, causing the alarms to go off.
"I empathize with everyone. We wouldn't want this for our family and we wouldn't want that for our residents," he said. "We tried all kinds of measures and we came out with a really good system to alter the pressure (of water in the sprinkler system) and monitor it." 
Klor said the last false fire alarm or sprinkler leak occurred the week of
Jan. 15 after contractors identified the issue, adding there is a lesser chance it will happen though a permanent fix has not been made. Residents who experienced flooding were given breaks on rent and some were moved to vacant units within the complex. A temporary membership at Lifetime Fitness in Beachwood was arranged for residents while the fitness center is repaired.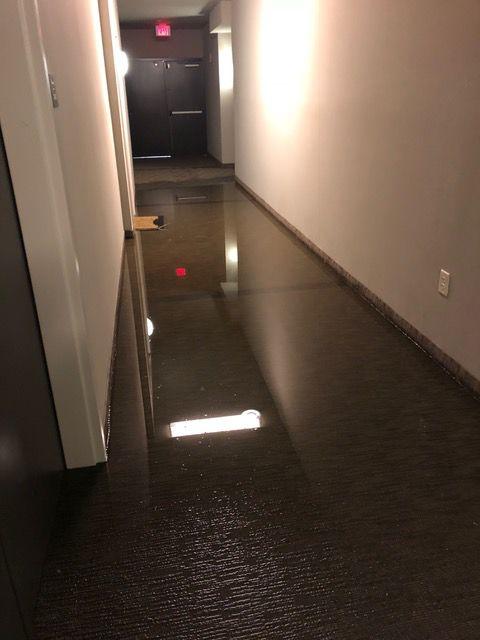 Many residents, like Weinberger, are wary of the repair and still have many of their belongings, like memorabilia and photo albums, wrapped in plastic or stored in bins in case another flood happens. 
The first time rent was due since the issues started was Feb. 1 and the last day to pay rent without late fees was Feb. 5. The rent strike means Shaker Heights Municipal Court must set a court date within 60 days from Feb. 5 to hear the case. Municipal Court Judge K. J. Montgomery will preside over the trial. 
The strike comes after a weekend of negotiation between the tenant association, represented by civil rights lawyer Avery Friedman, and representatives from Strategic Properties of North America, as well as Comet Management. 
"The goal (of the negotiation) was three things," Friedman said. "Give the residents a timetable – an honest timetable – of when (repairs are) going to be done. No. 2, recognize that the value of what (residents) pay should be adjusted, that's fair. And No. 3, manage with compassion, manage with heart."
The telephone negotiations with Yitzy Klor, a principal at Strategic Properties of North America, lasted more than 11 hours Feb. 2, Klor left the negotiation early to observe Shabbat. Negotiations resumed Feb. 4 after Friedman insisted he would not continue until Strategic Properties of North America was present. Avromi Klor, Yitzy Klor's son, drove from South Bend, Ind., to Beachwood to be present for the negotiations.
However, an agreement between the parties was not reached. 
Avromi Klor said a number of unnamed residents wanted money for unnamed damages and that was not something he agreed with.
"The main goal was just to hear everybody and to improve the experience," Klor said. "We came to an agreement on almost all the non-monetary ideas because that's where our interests align. ... One of (the tenant association's) big points were 'give us a bunch of money for what we perceive as things that happen, we're not telling you who, we're not telling you the problems, but believe us that there are a group of people who want money and feel like they deserve it.' ... From a business perspective, that is nothing anyone can give into."
Weinberger said a list of tenant association members was given to the mediator and was accessible during the negotiation process. After failing to reach an agreement, the tenant association began collecting rent from tenants the same night and deposited it the next day. 
"Now Judge K. J. Montgomery will do involuntarily what could have been done voluntarily," Friedman said. "The landlord will file papers saying, 'Give me all the money,' and then we have a chance to respond and saying, 'Here's what's going on, your honor.' 
"And then the judge will decide the appropriate apportionment. But more importantly, she will be enforcing something by law that could have been done on a voluntarily basis, and if you don't comply with a court order, there are consequences."
The four-story, 348-unit apartment complex was developed by The NRP Group of Garfield Heights. It was Beachwood's first new apartment building in 19 years when it opened in 2015. Strategic Properties of North America gained control of the building Aug. 18, 2016, and brought in Comet Management to run the complex. 
The nearly 700,000-squarfoot complex, which includes an underground garage, was a $40 million project. The Vue offers one-, two- and three-bedroom units as well as one-, two-, and three-bedroom penthouse apartments. Rent for a one-bedroom unit is $1,550 a month and $3,590 for a three-bedroom penthouse. 
---