At the top of Temple Israel Ner Tamid's new religious school building is the school's foundational text: "Thou shalt teach them diligently unto thy children," from Deuteronomy 6:7.
The verse means more to TINT than an old collection of words – it symbolizes the temple's longstanding, deep dedication to education.
Now, ingrained within the walls and floors of its new, 6,130-square-foot religious school expansion and renovated sanctuary, TINT's adherence to education can be seen by anyone who enters its building at 1732 Lander Road in Mayfield Heights. The new construction and renovations were finished earlier this month in July after they were started at the end of last November. And now the community can see the results of this work when TINT holds its open house and dedication from 10 a.m. to 1 p.m. Aug. 22.
"There aren't a lot of congregations building religious schools," TINT Rabbi Matthew Eisenberg told the Cleveland Jewish News July 19. "But for us, this shows a real faith in our future and that we're building for it. ... We build schools to teach the commandments, God's teachings, to your children."
The idea for the temple's religious school expansion had been swirling for years, but its firm need came about six years ago, TINT president Richard Freedman told the CJN July 19.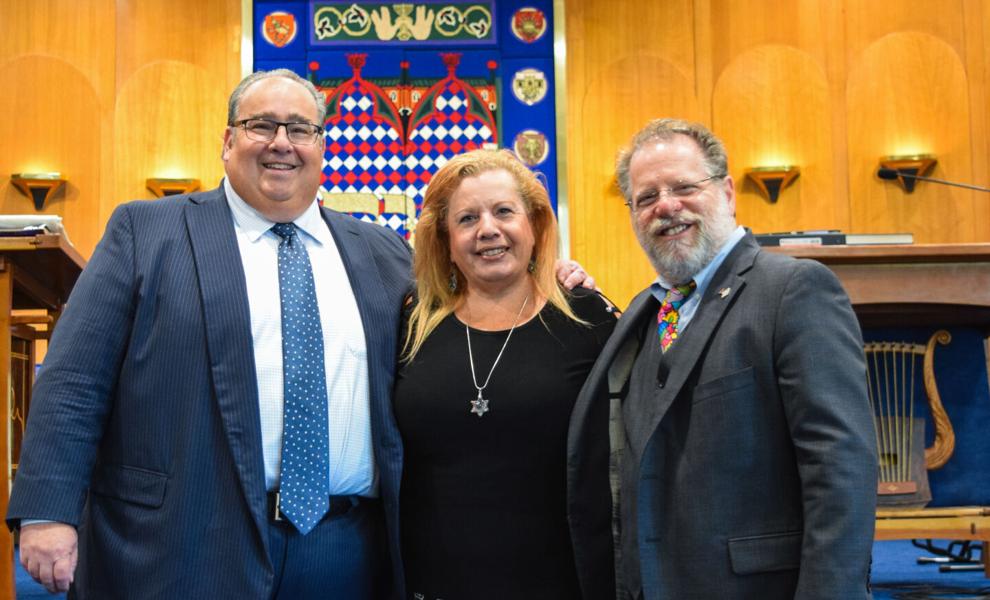 The religious school's one-room schoolhouse type setup where students of all ages were taught together in the main hall quickly outgrew its space. TINT set up classrooms sectioned off with partitions in the social hall, while other classrooms were devised in the basement and laundry room. The student size attending the religious school grew to 35.
In 2014, the Mayfield Heights Fire Department said TINT could no longer hold classes there.
"At that point, we knew we needed to do something," Freedman said.
TINT's leadership team immediately set about planning and raising money for a brand-new religious school, as well as renovations and technology updates to its sanctuary. The temple purchased and bulldozed two neighboring homes, which gave TINT extended building and green spaces.
The completed additions created a new religious school with four classrooms separated for grade levels, offices for the 10 to 11 educators and a library; an open atrium for onegs and musical performances on its newly acquired baby grand piano; bathrooms and patio.
The updated sanctuary has been renovated into a completely revamped space with all-new finishings. Altogether, the new religious school building and renovated sanctuary cost $1.2 million, Freedman said.
At the forefront of the construction was to give the temple a technological makeover to best educate its students, said Edna Akrish, TINT's educational director. TINT's religious education program is offered to children 3 years old to upper levels of high school.
"Our biggest asset is our children ... and they're learning differently than they used to, even five, 10 years ago," Akrish told the CJN. "The notion that technology must be as important or even more important than just the structure itself was a guiding light from the beginning of this project."
The religious school's classrooms and library boast large screen virtual whiteboards with Zoom capability, touch screen interaction, and Microsoft and internet access. The entire temple is widespread Wi-Fi access.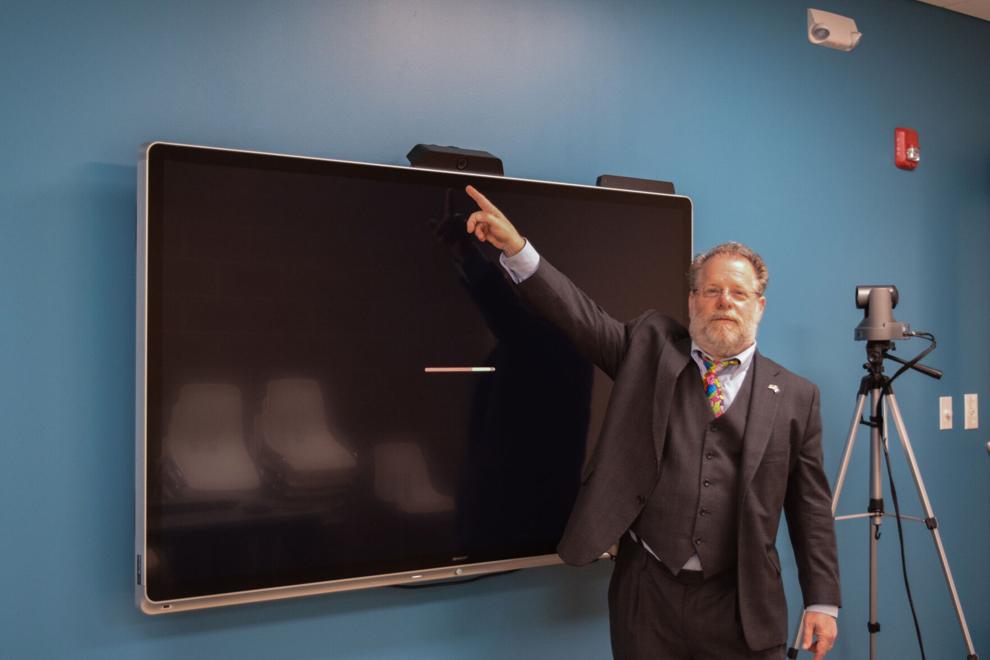 TINT's staff learned from the COVID-19 pandemic how important it is to have abilities to broadcast services to those unable to physically attend. To modernize its ongoing service broadcasts, Freedman said the sanctuary had to become a television studio in a way.
The sanctuary features three pan, tilt and zoom cameras, and there are two portable cameras that can be used in the sanctuary, atrium or new patio. The sanctuary also features improved lighting and sound systems, as well as a hearing loop that was installed in the floor to allow for those with hearing aids to be able to hear everything better.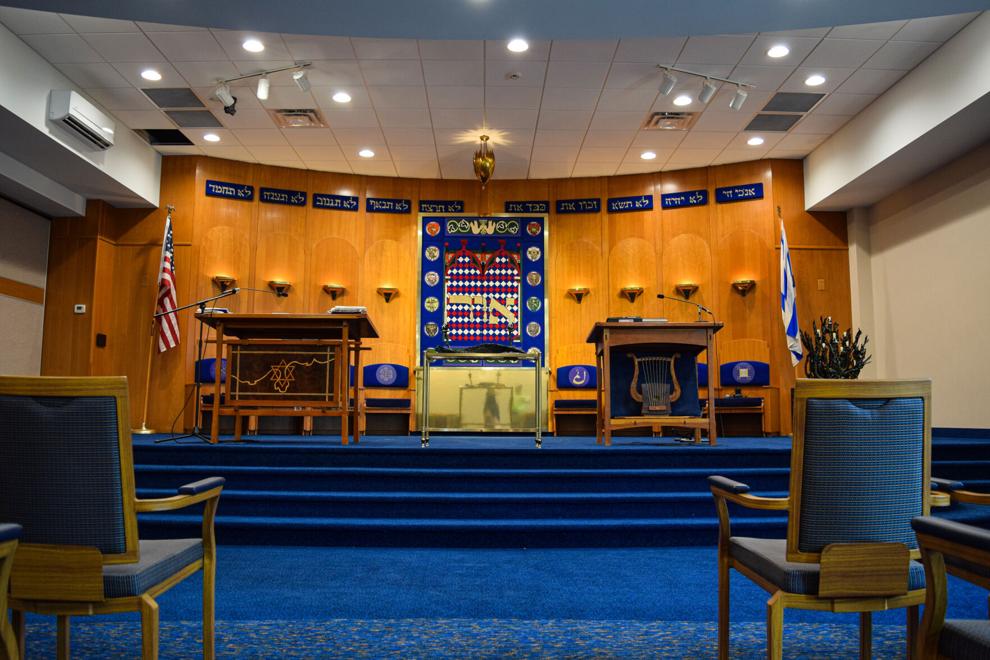 "Even if you don't live in Cleveland, you can still learn here, which we discovered that was very important," Freedman said.
To Eisenberg, completing the renovations was like watching his family receive a much-needed, improved home. He emphasized that from the moment TINT was established, it was a hamish – Yiddish for warm and welcoming – congregation.
"Making a bigger space doesn't mean that you will lose the warmth," Eisenberg said. "We will continue to work to be that kind of warm and welcoming place, and we will. We'll just be able to do so for our congregants in a better way and in a nicer space than we did before."