Mark Wiseman was appointed a magistrate at Cleveland Housing Court and resigned his seat on University Heights City Council.
Wiseman was sworn in by Cleveland Housing Court Judge W. Moná Scott Jan. 10. He resigned in a Jan. 12 letter via email.
He was elected to University Heights City Council in 2013 and re-elected in 2017.
"As all of my colleagues now know, I have been appointed to the position of magistrate in Cleveland Housing Court," Wiseman wrote University Heights Mayor Michael Dylan Brennan in the email. "I have accepted the appointment and am honored and excited to begin this new phase of my legal career. Unfortunately, as a magistrate, I am precluded by the Code of Judicial Conduct from holding elected office. It is therefore with much sorrow that I must resign my position as council member for the city of University Heights effective as of this date.
"It has been an honor to serve the residents of this wonderful community, my council colleagues (both past and present) and your administration," he wrote. "I look forward to seeing the incredible achievements that your administration has been working towards come to fruition. I appreciate the time that we have had to work together."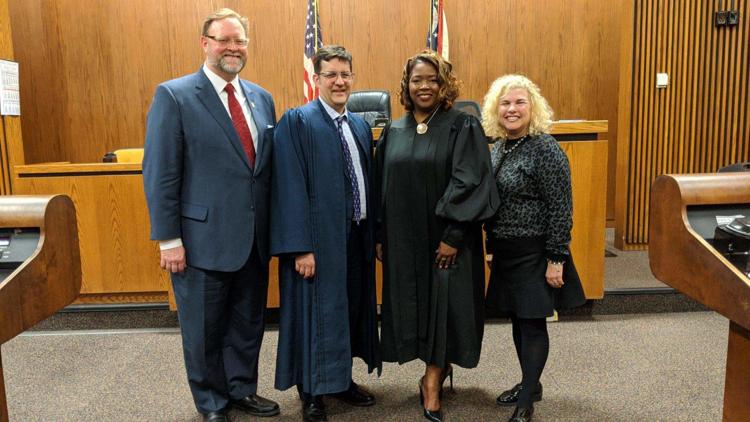 Brennan responded to Wiseman by email.
"Congratulations on your appointment to the position of magistrate in Cleveland Housing Court," Brennan continued. "I am confident that the court and the community will be well served by you, knowing your legal acumen, commitment to justice, and strong sense of empathy.
"I know I am hardly alone in stating that I will miss you on our city council. I take solace in knowing that your departure is for the best of reasons. Appreciating the conflict that requires your departure, I hereby accept this morning your resignation. It has been an honor to serve with you in service to the residents of the city of University Heights, I appreciate the time we had together in city government, just as I appreciated the time we had together in private practice two decades ago, and would welcome the opportunity to work together again once more, would circumstances allow. I am already missing you. Mazel tov."
University Heights council is accepting letters of interest and resumes to fill the vacancy.
Vice Mayor Michele Weiss stated in a news release that residents who wish to be considered should send letters of interest and resumes to City Hall, c/o Clerk of Council Kelly M. Thomas, 2300 Warrensville Center Road, University Heights, OH 44118 or email kthomas@universityheights.com.
Letters of interest and resumes will be accepted until 4:30 p.m. Jan. 24.
The city charter gives council 30 days to fill the vacancy after Jan, 13, otherwise the mayor is responsible for the appointment, according to the release. Council may make an appointment on or before Feb. 12 for the unexpired term of about two years through December 2021. If interested in continuing, the appointee must run for election on Nov. 2, 2021.
For information, contact Kelly M. Thomas, clerk of council, at (216) 932-7800, ext. 223 or by email at kthomas@universityheights.com.