Warning: This article contains graphic and vulgar content and may be offensive. Reader discretion is advised.
University Heights Vice Mayor Michele Weiss said University Heights City Council is preparing to censure Mayor Michael Dylan Brennan based on "outbursts" in public meetings, executive sessions and at residents.
"Unfortunately, this is not the first time that the mayor has had outbursts," Weiss told the Cleveland Jewish News April 21. "The council is prepared to present a resolution at the next council meeting to censure his actions. It's been multiple times already either in public meetings or in executive sessions, so it's come to the point where it's not, you know, he's in a respected position and it's just not … a good reflection on the community."
Weiss said she would prepare the censure for council vote at its May 3 meeting.
"Many people do not follow the city, but many vote," Weiss said. "So, we just want to make sure that the public is aware of his actions and that he's held accountable."
Triggering Weiss' decision was a report from Jeffrey S. Porter, a University Heights resident who spoke during the public comment portion of the April 19 city council meeting. He said Brennan called him an "asshole" and a "psychopath" in speaking with him and his wife.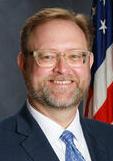 Brennan told the CJN April 21 that no member of city council had approached him regarding his prior interaction with Porter or his wife.
"This is an election year, so I'm sure they'll do what is politically appropriate as opposed to what is actually appropriate," Brennan said.
Brennan, a first-term mayor, hinted during his March 18 State of the City address that he would make a formal announcement soon about his re-election campaign. He has pulled petitions for the office.
At the April 19 council meeting, Brennan said Porter and his wife, Vivienne Smith Porter, have repeatedly complained to multiple city staff and departments about the goings on at their next-door neighbor Daniel Grand's property at 2343 Miramar Blvd.
Grand applied for and later withdrew a city permit to operate a Shabbos shul for Orthodox men within his home after placing an addition on the structure. More than 120 people attended a public hearing March 23, the majority in opposition to the plan to use the home as a shul.
Vivienne Porter told the CJN April 21 she is concerned inspections haven't been done on the construction at Grand's home for 14 months.
"It's absolutely necessary," she said of Weiss' plan to bring forward a censure. "I think it was wonderful."
Jeff Porter said the couple began making complaints two years ago without response from city employees.
"I felt that the council members that responded and apologized towards me … it was warm and we felt they really cared," Jeff Porter said. "The people that did not respond to me I feel that they're afraid of the mayor."
"He really attacked us about how we're trying to get things accomplished," Jeff Porter said. "That's the most disappointing thing. We're doing this for the community. We're not just doing this just for Jeff and Vivienne Porter. This is going to have an impact on the whole community."
Brennan, Porter said during the meeting, yelled at him and "used the word jerk multiple times. He said, 'I'm sick of bullshit emails from your wife. You piss me off.'"
"'You're the worst neighbor in the world,' he told me," Porter said. "He called us assholes multiple times."
Porter said he asked whether Brennan would be willing to commit in public "to the names he called us."
"He then said he'd wear it as a badge of honor because we are such assholes," Porter said. "He called me a psychopath and hung up on me."
Porter said he spoke to several attorneys, including a law director for several communities. The law director, he said, told him "unequivocally city council has to be aware of these actions."
Porter said he recorded the telephone call where Brennan made the alleged remarks, and that Brennan also said, "I will pass variances against any issues against you."
"This gentleman represents you," Porter said during his allotted five-minute presentation at the council meeting. "He represents our community."
Porter said he would seek legal assistance or go to the media if he did not receive satisfaction.
"This is sad," Porter said.
"Mr. Porter, I'm sorry that you were spoken to that way," Weiss said during the meeting. "Nobody should have ever, it doesn't matter what position, ever speak to another resident like that."
Porter said he would decline to provide the recording of the conversation to city officials without first consulting a lawyer.
Brennan asked the council clerk to mute Porter, saying his five minutes was up.
"I said many things to you Mr. Porter," Brennan said. "I stand by everything I said."
Brennan listed the ways Porter contacted the city, including emails and phone calls to multiple departments. He also said he called University Heights police from his vacation home in Florida using surveillance cameras. "If everybody here had put up with what we had put up with over here, they could certainly reach that same conclusion," Brennan said.
Porter held up a sheet of paper to his camera that read, "I am blocked."
"And yes, you are blocked because you had your five minutes of time," Brennan said. "I am grateful today that at this public meeting you were limited to five minutes compared to the hours and hours and hours and hours of time and resources the city has had to spend responding to your multiple inquiries and demands for meetings."
University Heights resident Sheri Sax said she found the situation appalling and asked Brennan to control himself.
"I do know that people should not use that language, especially in the office of mayor or council," she said. "I'm appalled and saddened that the mayor has just doubled down."
Brennan said he would not tolerate the sort of language he used from any city employee or department head.
"But at the same time, I'll always go to bat for my employees," he said. "I will use language that is blunt and to the point to do so. That may be unsavory to some."
In addition, Brennan said with respect to Grand's property, the city will continue to enforce its ordinance, which does not allow a synagogue to operate without a city permit. Grand does has not yet received a certificate of occupancy for the addition.
"I will not tolerate residents like Mr. Porter and Mrs. Porter who are trying to weaponize the city against their neighbors," Brennan told the CJN. "We enforce the law for the benefit of the entire community, not the benefit of one neighbor vs. another. … If I have a regret here, it is only that anything that I've said is resulting in attention being paid to this."