An anti-poverty agency serving the residents of one of Cleveland's poorest neighborhoods is planning a $20 million investment to replace its headquarters and build 88 units of affordable and market-rate housing in the hopes of revitalizing Slavic Village.
Earl Pike, executive director of University Settlement, said he worked with J. David Heller, principal, president and CEO of NRP Group in Cleveland, to develop the plans for the housing and replacement of the agency's headquarters.
Fifteen months ago, Pike said he began to ask the question, "What if we could do something truly transformative that went beyond just the new headquarters for a Slavic Village?"
He said he had worked with Heller, who is also chairman of the Jewish Federation of Cleveland, on other projects.
"I reached out to David, and he and his team and I began talking about what's possible," he said. 
"We want people to be residents who have no need for our services, but we also want to make it accessible for those residents who need them. …  It's not public housing and it's not Section 8 (subsidized housing). It's affordable. We love the vision of a mixed income community."
The plan calls for University Settlement to be on the ground floor of a building on a vacant block that was the site of the former St. Alexis Hospital.
If the plan sounds familiar, it may be because MetroHealth, Cuyahoga County's public hospital, is embarking on a similar plan near its campus at West 25th Street, also enlisting NRP as the developer. Both projects are modeled on a smaller version that NRP did with Nationwide in Columbus.
"We're hoping to attract young professionals from downtown side by side with community residents who are not well-served by the community," Pike said. "The project would completely transform that block."
The project has already won $11 million in state low income tax credits, a competitive award given on its first attempt, which Pike said is unusual. University Settlement is fundraising to complete the project.
The plan is for some of the one-bedroom apartments to rent for as low as $300 per month and for the market-rate units to rent for about $900. There will be 88 units of one-, two-, and three-bedroom apartments on the second, third and fourth floors of the building. In addition, there will be a dozen town homes built behind the building. The project is set to break ground in the spring of 2020 and finish in the spring of 2022.
University Settlement owns the land at the corner of Broadway and Pershing, having been deeded it by Cuyahoga County after the hospital closed.
"Slavic Village is due for a renaissance, and we believe this could be the catalyst that turns that page," Pike said, adding that Third Federal and Slavic Village Development are also embarking on projects that will help that part of the West Side of Cleveland into a thriving neighborhood. "There's almost a house-by-house reconstruction."
About Slavic Village
While it is called Slavic Village, reflecting its history of Eastern Europeans, including Jews who established two cemeteries, today the community is composed of 51% African-American, whites and a small but growing Latino population, according to Pike. The median household income is $23,550, $3,000 less than that of the city of Cleveland overall. 
Of its 22,000 residents, 72.4% live at 200% of the poverty threshold, 46% live below the poverty line and 23% live in deep poverty, on income of $6,000 per year or $14 per day. And 62 percent of Slavic Village's children live in poverty.
"Educational advancement for Slavic Village's children (50% of whom move at least once annually) is impeded by housing instability, which results in a one- to two-year delay in school progress by sixth grade," according to University Settlement's capital request. The crime rate is high, with 100% of residents surveyed saying they had witnessed or been victimized by crime, and with Slavic Village's ZIP code listed as one of the 25 most dangerous neighborhoods in the United States.
About University Settlement
Founded in 1926, University Settlement operates on an annual budget of about $3 million and has a staff of 41. The private nonprofit organization is funded by a mix of public and private charitable sources.
University Settlement serves 12,000 residents a year offering services for youth, families and seniors. A sampling of its range of services includes a hunger center, help with financial literacy, adult education, rapid re-housing, meals for seniors, homework help and character development.
Pike said University Settlement, operating out of 4800 Broadway, is in dire need of a new space.
"If I were a client, this building would tell me I'd reached the end of the line," he said. "It leaks. It floods. A raccoon got in the building recently."
Once the new headquarters are finished, it's unclear what the next step for the current headquarters will be, Pike said.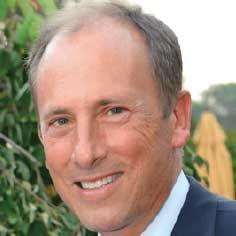 Recognizing NRP
On Oct. 2, at the Taste of Slavic Village, University Settlement will recognize NRP Group with the Mark Stefanski Award, named for the president and CEO of TFS Financial Savings Organization commonly known as Third Federal Bank, which is University Settlement's largest funder. 
"He got the potential immediately," Pike said of Heller and the NRP team. "I really think he and the company are on to something, which is building communities, not just housing."
In a little more than two years, Pike said he looks forward to watching the faces of clients who walk into the new space, once it is completed.
"Because it's a space of dignity and respect," he said, "it will literally give the community a more hopeful narrative about their potential and their future."