victor "vic" gelb, a prominent Cleveland-area businessman who was known for his philanthropy and was a former board chair of the Cleveland Jewish Publication Company, died May 21. He was 91.
Barry Chesler, board chair of the CJPC, knew gelb, a Bainbridge Township resident, for more than 20 years, first meeting him at Park Synagogue. Chesler said gelb was "an exceptional, friendly person."
"(He) was very generous," Chesler said of gelb's philanthropic reputation. "He was always accessible, very friendly. It was a pleasure to be with him and talk to him."
gelb's daughter, Leslie Gelb, said her father was "a leader and a humanitarian."
"He was an exceptional man," she said. "A man who got involved in the issues he cared about – children's issues, Israel and civic-minded organizations. A truly genuine, exceptional human being who gave and kept giving. And in the end, you get what you give. He got a lot back. A lot of love for this community."
'Teacher and mentor'
Joel Fox, chief development officer of the Menorah Park Foundation, worked with gelb as part of the Jewish Federation of Cleveland's annual Campaign for Jewish Needs in the late 1980s and early 1990s. Fox said even though gelb already had served as general chairman of the campaign, he was still "extremely involved." Fox also worked with gelb during the creation of the Mount Sinai Hospital Foundation.
"vic was a very important mentor to me," he said. "I learned a lot about what I'm going to call 'gentleman's fundraising' with victor. He had a soft and well-reasoned approach, but he was assertive. He did what it took to get that gift. He stayed with a prospect, followed up, made a solid case for the needs of the community and raised a lot of money that way. He was just regarded in the community as such a fine, dignified gentleman, always with a smile and friendly approach."
Fox said he'll remember gelb as a "great teacher and mentor."
"(He taught) me how to build relationships that then allowed us to get a lot of great work done in the community," Fox said.
Mitchell Balk, president of the Mount Sinai Health Care Foundation, got to know gelb during gelb's tenure as board chair of Mount Sinai Medical Center. Balk recalled that after the decision was made to sell the operating assets of the Mount Sinai Health Care System, gelb took on the difficult task of explaining the decision to the community.
"vic was the great communicator," Balk said. "He was perfectly cast for this role. I will remember the fact that he was among the greatest sloganeers and communicators of all time. Everyone wanted him in front of the microphone, and he did what he did in spite of the fact that he had the most beautiful home life he could ever want. He was driven to help others and he cared (about others)."
'Pillar in the community'
Gary Shamis, also a past board chair of the CJPC, said he was grateful to gelb for his willingness to meet whenever Shamis needed advice. He said gelb was "a pillar in the community" and "will be missed."
"Once he got sick and really wasn't out as much anymore, he was really well-known for his collection of ties," Shamis said. "The next time I saw him, I ran into him at a restaurant and said, 'Hey, vic, if you ever have a chance, why don't you send me one of your ties, so I can add it to my collection?' I just kind of said it kind of passingly. The next week, there was a package that arrived, and he sent me one of his ties."
Bellefaire JCB President Adam G. Jacobs said gelb was "just the kindest, nicest, most caring person." gelb was named a lifetime trustee of Bellefaire in 1976, and Jacobs said gelb joined the executive committee and then became the board chair in 1969, though gelb's involvement with the program stretched back two decades prior. 
"(vic) became involved in Bellefaire and our Big Brother program back in 1948 and he never let go," Jacobs said. "He took that responsibility seriously. Despite all his commitments, he would always stop by and talk about Bellefaire."
Jacobs said gelb's love of Bellefaire extended to his wife, joan, and called them "the Bellefaire couple." 
"It wasn't just (vic's) words, it was his actual deeds," Jacobs said. "(vic) got his first little brother in 1948 and he stayed with him through their adult years. Even after one of (vic's little brothers) had (died), he stayed in touch with the little's family. That was pretty typical of vic – when he committed to something, he stayed with it."
In a statement, Federation President Stephen H. Hoffman said gelb was "proof that a good man can have it all."
"He was a devoted husband, a loving father and grandfather, an accomplished international businessman, and a community leader," Hoffman said. "When vic saw a need to help, he jumped in and asked others to join him in making the world a better place. Being his friend could be costly, but you became a better mensch."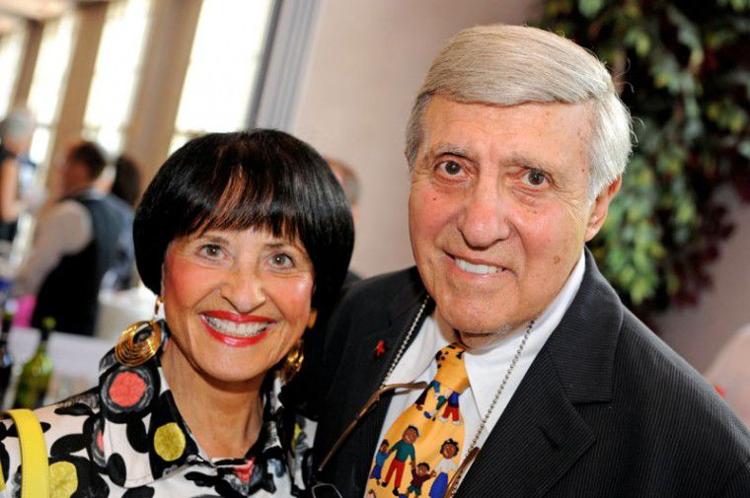 Businessman, award-winner
gelb had been president of Victor Gelb Inc. since 1981. Previously, he was executive vice president of Ohio Advertising Agency; CEO of Woodhill Permatex Corp., president and CEO of Cole Consumer Products; vice chairman of Cook-United; and chairman of Capital American Finance Corp.
He graduated in 1951 with a degree in marketing from Adelbert College, which would eventually become part of Case Western Reserve University in Cleveland.
gelb was the 1997 co-recipient of the Federation's Charles Eisenman Award, its highest civic honor, along with Peter Rzepka. He also received the Newton D. Baker Distinguished Service Award from the Alumni Association of Case Western Reserve University. He has served on boards of the Playhouse Square Foundation, United Way of Greater Cleveland, Bellefaire JCB, Shoes and Clothes for Kids and many others.
In 1960, gelb joined the national board of Big Brothers of America and became national president in 1970, and as such, was invited to attend a special event in Los Angeles, The 250 Dinner. The event, held annually, was attended by 250 prestigious men who paid
$250 per ticket. Three cities hosted 250 Dinners in those years: Los Angeles, San Diego and Philadelphia.
The first 250 Club black tie event in Cleveland was held in 1971 and gelb was the first chairman. In 10 years, the event was such a success that it no longer was capped at 250 attendees. The 250 Club has been one of the premier charity events in Cleveland, raising nearly $2 million for Big Brothers Big Sisters, both nationally and for the two local chapters, Big Brothers Big Sisters of Greater Cleveland and Jewish Big Brothers Big Sisters.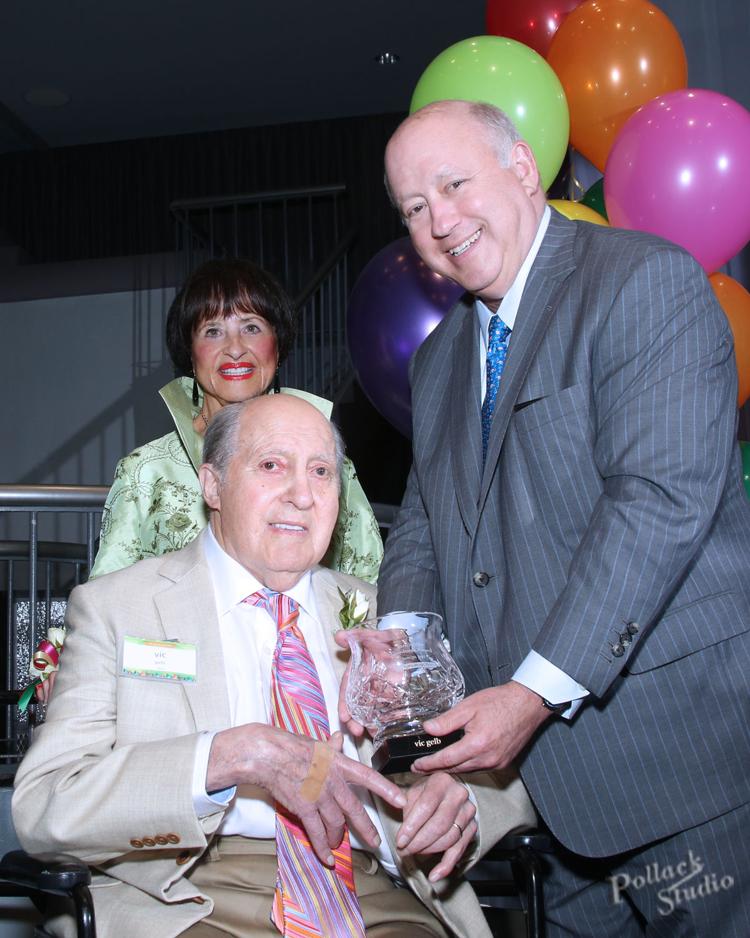 gelb was the vice chair of the Chautauqua Foundation in New York, Chautauqua Institution's fundraising arm. He was the first Jew to serve on its foundation board and chaired a campaign from 2003 to 2007 that raised $53 million.
gelb began writing his name in lowercase letters in memory of his late son, Robert Gelb, who died in 1994 as a result of complications from AIDS. gelb and his wife, joan, both chose to lowercase their names in his memory. gelb was asked by former Cleveland Mayor Michael R. White to chair the city's citizen's committee on HIV and AIDS.
gelb is survived by his wife of 70 years, joan; three daughters, Leslie Gelb (Dafna), Kathy de Windt (Dana), and Cindy Grabner (Robert); grandchildren Cullen de Windt, Gavin de Windt, Kali Flood, Ian Thompson, Hayley Grabner, Tyler Grabner and Bobby Priel Gelb; and 12 great-grandchildren. He was predeceased by his parents, sister, Thelma Sulzer and son, Robert James Gelb.
Funeral services were May 23 at Park Synagogue in Cleveland Heights.
---
Related content