The Shabbos Project Cleveland is going virtual this year, with a few twists, including a Challah Bake that for the first time will be open to men and boys as well as women and girls.
Hosts Beverley and Richard Uria will kick off the event Nov. 5 as hosts of the weekend's virtual events.
"We have been part of the Cleveland committee since the Shabbos Project was initially launched out of South Africa eight years ago," Richard Uria said in an email to the Cleveland Jewish News. "The COVID situation has presented challenges. However, with these challenges, we will strive to bring the Shabbos experience to everyone in Cleveland. From the virtual Challah Bake, to candle lighting, incredible home cooked dinners and much more, we encourage everyone to be involved."
Childhood friends Joanne Davis of University Heights and Heather Greene of Beachwood will virtually host the Challah Bake at 6:30 p.m. from their homes.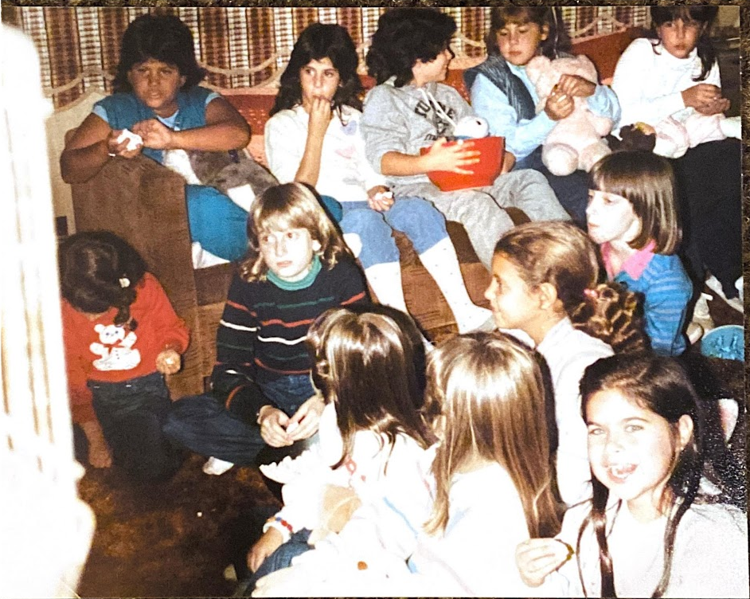 They'll be using Davis' great-grandmother's recipe, which Davis now uses in her challah-baking business.
"I made I think 51 challot the week of Rosh Hashanah," said Davis, whose business is called jojo the batchbaker. "I made 27 or 28 in one day, which I never want to do again."
Davis said she will preside from her dining room table because her kitchen is too small to capture on camera the process of proofing, mixing, kneading, rising, braiding and egg-washing the dough prior to baking. She said she will enlist her daughter, Sophie Davis-Yarvis, 7, to help in the filming.
While Davis, 45, has been baking challah since her high school days, only a few years ago did her father locate her great-grandmother's recipe.
"The first time I tried it, it was a total disaster and it tasted disgusting," she said. "I ended up using it for croutons, but now I feel like I'm doing my great-grandmother proud."
Since then, she's tweaked the amounts to the point that now it is her favorite.
Heinen's has agreed to stock ingredients for the recipe and will allow participants of the Shabbos Project to order online for curbside delivery, Davis said. A gluten-free recipe will be available as well.
Both Davis and Greene spoke of the meditative quality they find in baking challah.
"It's like you're not just making cupcakes here," Greene said. "Just to take something physical and turn it into something spiritual."
Greene, who is a member of Jewish Family Experience in University Heights, said the step of separating a small piece of dough to be burned and the prayers that accompany it hold a lot of meaning to her. She said she often prays for the wellbeing of others as she kneads challah dough.
Greene, 45, said she first began baking challah regularly after taking a Momentum trip to Israel with (CJN columnist) Ruchi Koval and Barrie Field. Part of the trip involved a lesson in baking challah.
"That really jump-started everything," she said. "When I came home, I was excited. I remember posting it on Facebook, my first challah, that I baked on my own. …I felt like my challahs were gold."
She said she looks forward to being able to impart to others the spirituality she feels when taking part in the task.
Her favorite moment during Shabbat, she said, is hard to pinpoint.
"There's so many," Greene said. "I got to say just being with my family Friday night is probably my most favorite part. Maybe blessing my kids. I think my son doing kiddush is amazing … singing 'Shalom Aleichem.'"
Greene's grandmother, Fayge Golub, and Davis's grandmother, Freda Davis, were neighbors in the Kinsman area of Cleveland. Close friends, they traveled to Israel together. There is a photo of them, both donning aprons, in Golub's kitchen.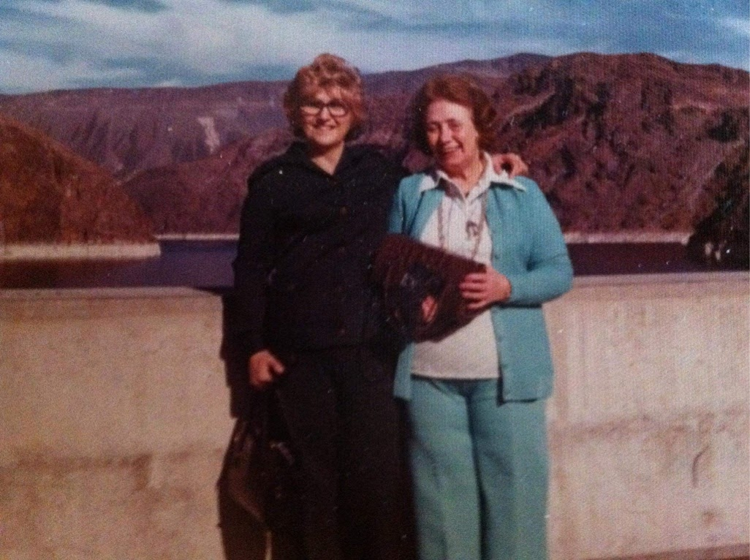 Greene and Davis met independently in third grade at Bryden Elementary School in Beachwood, each having met the other's grandmother first.
Like Greene, Davis said she enjoys the familial aspects of Shabbat.
"Whether you're Chabadnik or you're Reform or you're Reconstructionist or you're an intermarried couple, I want the entire Jewish community to feel like we're in a room together," Davis said. "We're all Jews."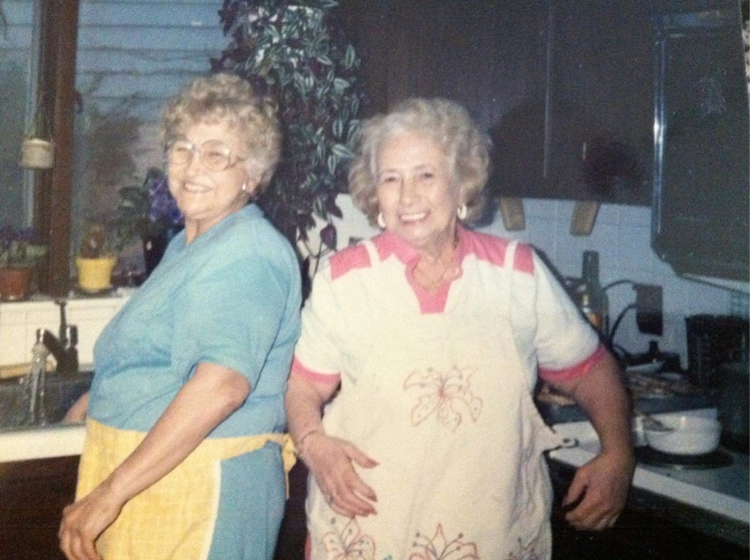 Davis said she was glad to be able to resurrect a century-old family recipe that is laden with Jewish tradition.
"Sometimes the food aspects of Judaism are brushed aside as not being so important, but I think some of it is what has sustained us as a people," she said. "These are the things that are carried on through generations."