Eileen Kollins' Judson Senior Living story starts with a sick rabbi and a call to action.
Almost a decade ago, Kollins visited a cousin, a resident of senior living community Judson Park in Cleveland, for its annual Passover seder luncheon. The rabbi scheduled to lead the luncheon suddenly called in sick. Having a strong Jewish background from her education to professional work, Kollins watched as attendees' hopeful eyes turned to her.
Kollins, who had received some rabbinic training at a seminary, had already subbed for her former congregation's rabbi, worked for the Union for Reform Judaism and led seders, Chanukah celebrations and High Holy Days services on cruise ships. With this background, she accepted the presumed one-time role leading the event.
"After the seder, they asked me if I would return to it," said Kollins, a member of The Temple-Tifereth Israel in Beachwood, where she also resides. "Then I realized there were several Jewish people there, so I said I would be happy to do a little bit more Jewish programming."
Nine years later, Kollins, 75, is Judson's volunteer leader of Jewish programming across its three longterm care facilities – South Franklin Circle in Bainbridge Township, Judson Manor in University Circle of Cleveland and Judson Park. Between Judson Manor and Judson Park, 50 Jewish residents call Judson home.
Kollins transformed Judson's Jewish programming of some holiday celebrations and services led by an always-changing list of local rabbis and cantors into a personalized and full-bodied schedule of once-a-month Shabbat services, a twice-a-month current events discussion group, Chanukah program, High Holy Days services, seder luncheon, Passover services and many more. She works with the dining room and activities staff to further customize the programming – from having big Shabbat dinners to memorializing the passing anniversaries of residents' loved ones through prayer. She brings in speakers, cantorial soloists and musicians to provide key aspects of Judaism to the residents unable to visit their own synagogues.
Since 2012, Kollins – who would visit Judson three times a month prior to COVID-19 – has spent 1,000 hours volunteering as Judson's Jewish programming leader.
"It's important for the people who identify Jewishly to have that part in their lives," Kollins said. "There are a lot of people in Cleveland who are Jewish in the Jewish facilities, and it's a different atmosphere there. What we're doing is we're becoming the community within the community."
The number of attendees who frequent the programs fluctuates from 20 to 40 for holidays, and eight to 15 for the discussion groups. The smaller sizes allow for Kollins and the Jewish residents to form close relationships, she said. And the holiday celebrations and services are open to those outside of Judson, so residents' families and loved ones can attend.
Kollins said one of her favorite volunteer memories was when she performed five b'nai mitzvah in 2016, for residents who never experienced their coming-of-age ceremony as children. She and four female residents and one male resident – who was Kollins' fourth-grade Sunday school teacher – studied together for a year and then celebrated their b'nai mitzvah in an intimate ceremony attended by family and friends.
Kollins has also taken her Jewish expertise outside of Judson when residents' families have asked her to participate in residents' funerals, being that she was greatly present in the last few years of their lives and became residents' connections to Judaism.
The sense of community Kollins helps forge motivates her to continue finding special ways to expand residents' Jewish lives, she said.
"We lose these people through the years, but many of the families will comment to me at the end of the residents' lives that this was something that was special to that person," Kollins said. "That is a very fulfilling moment for me to know that I did something that made a difference during the last years of their lives."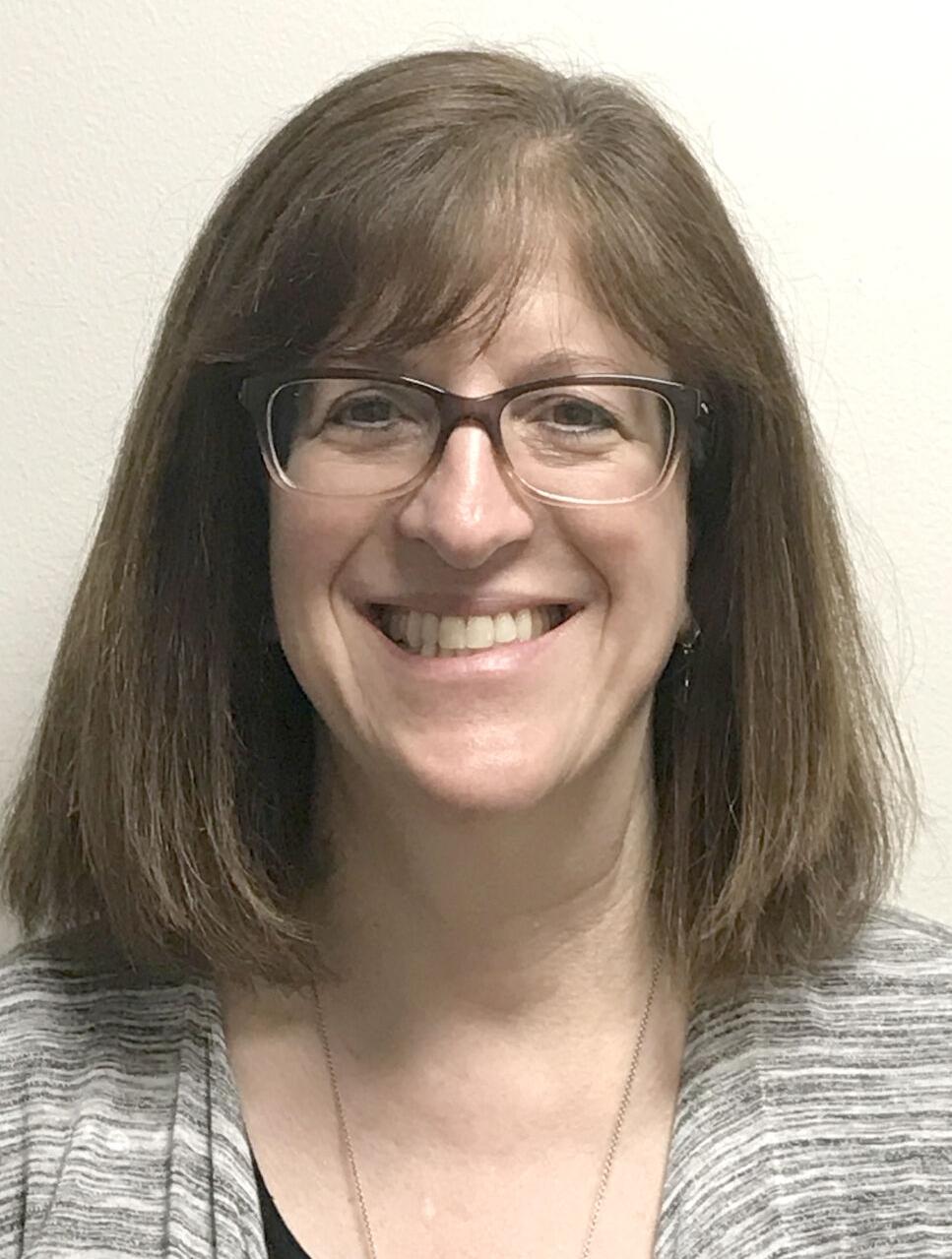 Laura Templar, Judson's director of volunteer services, said she attributes Judson's now-impactful Jewish programming to Kollins' extensive background in education and people skills.
Prior to fully diving into Jewish leadership in the latest chapter of her life, Kollins spent a majority of her career as a high school history teacher, guidance counselor and librarian. After she covered for her Las Vegas congregation, when a rabbi left, by leading services and helping children study for b'nai mitzvah, Kollins discovered a desire to receive a formal Jewish education and she spent two summers learning at a seminary. She then went on to serve as the Union for Reform Judaism assistant director of the St. Louis regional office. She retired and returned to her home city of Cleveland to tend to her mother in 2003.
"The meaningfulness, this feeling of mishpocha and of being connected with one another definitely was not there before Eileen, because (Judson's previous Jewish programming) was just trying to do holidays," said Templar, a resident of Willoughby Hills who attends B'nai Jeshurun Congregation in Pepper Pike. "People have confidence in her because she's not just somebody Jewish trying to do this – she's somebody who's trained to be able to lead a Rosh Hashanah service, a Yom Kippur service."
With the onset of COVID-19 in 2020, Judson had to close its doors to outside visitors and Kollins had to temporarily stop her programming.
However, the pandemic didn't prevent Kollins from continuing her presence at Judson, especially as residents couldn't see visitors or venture from their floor. She emailed Jewish residents a Sabbath message every Friday, talking about a Torah portion, current events or weather, so residents knew she "was thinking about them and to wish them a Shabbat Shalom," she said.
For last year's Passover, Kollins organized an abbreviated seder where the dining staff obtained all the items needed for a seder plate and delivered them to Jewish residents' rooms.
As COVID-19 precautions relax with the vaccines, Kollins has been able to resume her visits. She conducted her first Sabbath service in March, and hosted a seder luncheon allowing residents and their loved ones to attend in-person.
Kollins looks forward to a long future volunteering at Judson, continuing with its Jewish programming and especially a return to normal experiences, post-COVID-19.
"I just fell into this," Kollins said. "I see it as a good thing, not just for the people, but for me because it gives me the opportunity to prepare and do some research. I enjoy the people, and I know that we all look forward to the different activities. People choose to do different things in retirement, and this is just something that has been a gift to me in a way."