Cleveland State University's Bert L. and Iris S. Wolstein Center will serve as one of two eight-week Federal Emergency Planning Administration COVID-19 mass vaccination sites across the nation, Ohio Gov. Mike DeWine announced March 5.
DeWine said there will be an additional 15 state-organized mass vaccination sites across Ohio.
The governor said he spoke with President Joe Biden and asked for additional vaccines for the state and Biden asked for a mass vaccination site.
A few weeks ago, he said, talks with the FEMA began about where a site might be and DeWine said he recommended CSU. That clinic will open March 17 and will be able to vaccinate up to 6,000 people a day.
"This is very exciting," DeWine said. "We are really at a point in this battle against the virus where we now have a very effective weapon. We have three weapons, three different vaccines."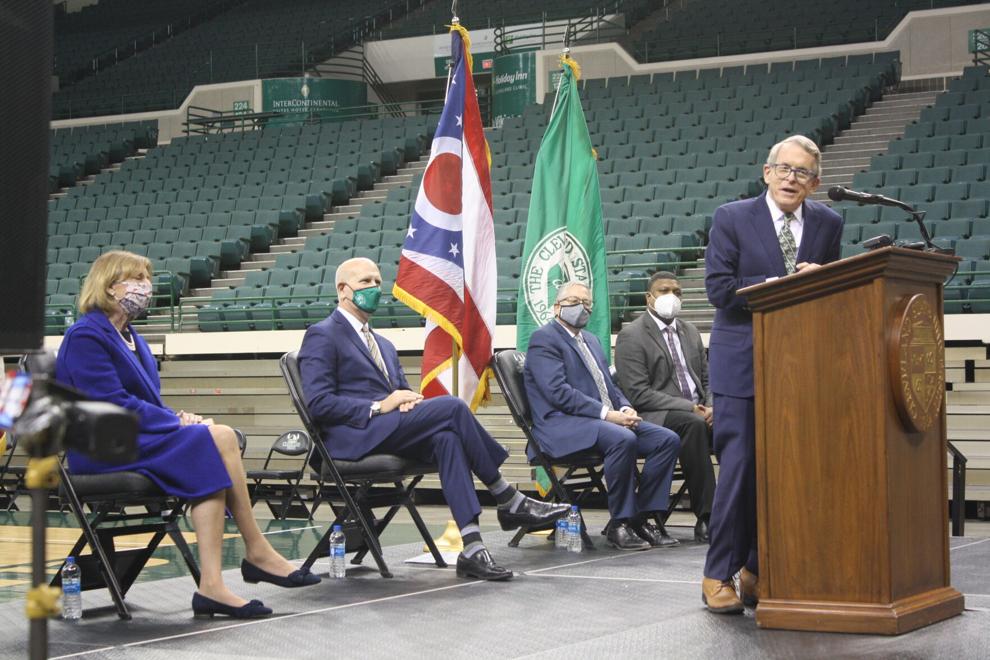 DeWine said 1.8 million Ohioans have been vaccinated and that the CSU vaccination site will start with a "soft beginning" on March 16 with about 100 people vaccinated.
The clinic will be open seven days a week and about 12 hours a day. It will offer the first dose of Pfizer's vaccine in the first three weeks and will offer the same people their second dose in the fourth through sixth weeks. In the final two weeks, DeWine said, it has not yet been determined which vaccine will be given.
"We have always planned to have mass vaccination sites," said DeWine, in announcing the state's mass vaccination sites. "They will stay open as long as they are needed."
These state-run sites will be at the Celeste Center at the Ohio Expo Center & State Fairgrounds in Columbus, Akron, Youngstown, Lima, Maumee, Dayton, Cincinnati, Chillicothe, Wilmington and Zanesville.
The vaccination sites will be able to vaccinate 300 to 3,000 people a day, said DeWine, adding mobile clinics will reach smaller villages.
Four state-run mobile clinics to reach less populated areas of the state will also be set up based out of Ada, covering northwest and north central Ohio; Athens, covering southeast Ohio; Mansfield; and Belmont County/Jefferson County.
Two state-run pop-up sites will open in Columbus and Cincinnati on March 19 for three to four days. Each will have 12,500 vaccines, DeWine said.
He did not release exact locations of any other sites.
DeWine cited statistics showing the area surrounding CSU is an underserved population and called vaccination "a real community effort."
"We're going to need churches, all churches in Cuyahoga County to be involved in this, maybe to help supply buses," DeWine said.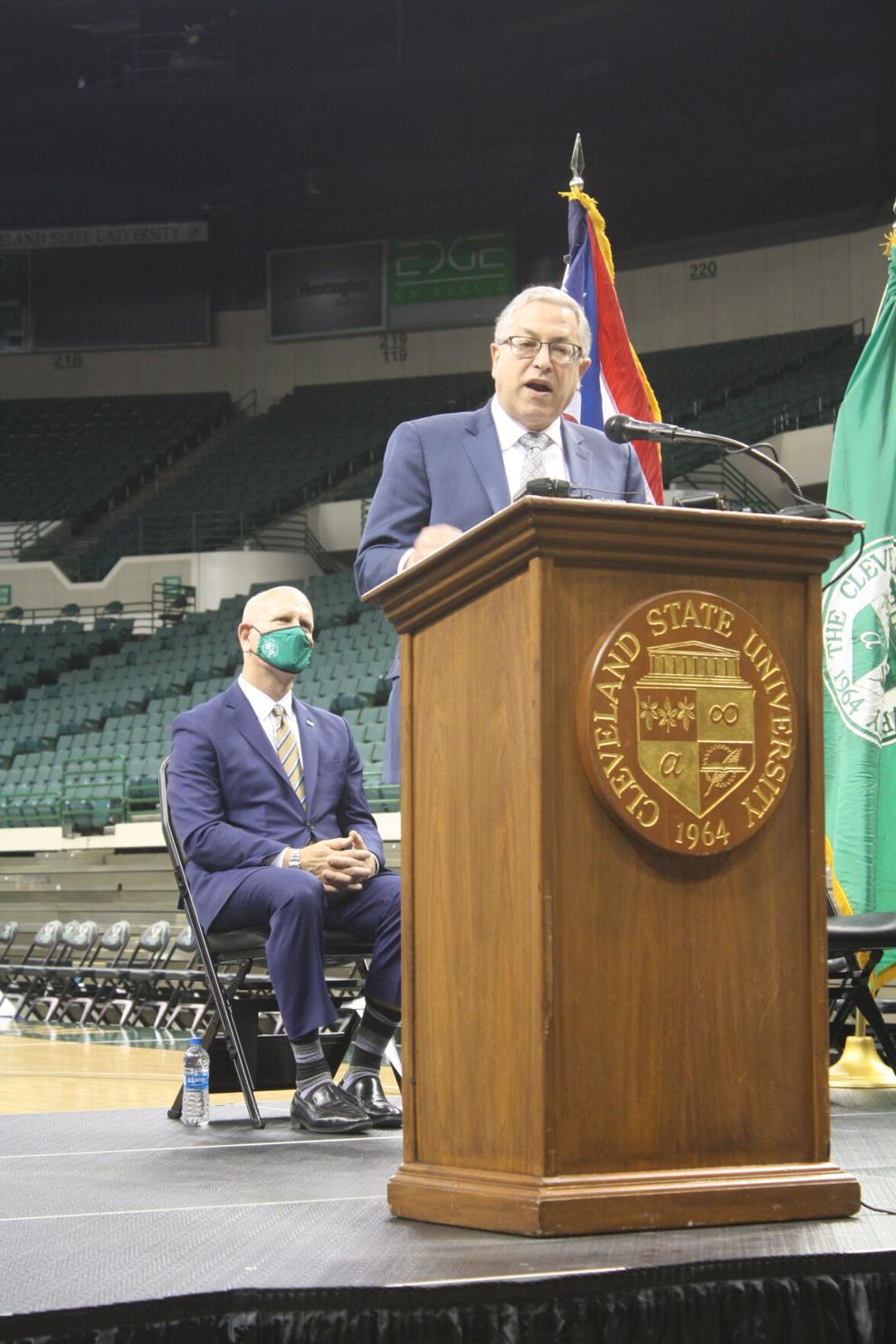 Cuyahoga County Executive Armond Budish said he is working with the Cuyahoga County Council to arrange for free bus passes on RTA to provide transportation to the clinic.
In addition, he said he has already been in contact with ministers to enlist them to help with transportation to the clinic.
"The churches are particularly important because residents trust their pastors when they urge them to get vaccinated," Budish said.
DeWine said scheduling vaccines at CSU's clinic will take place online, by telephone, or by physically making an appointment, and that those who are most vulnerable will be vaccinated first.
"The whole idea is to do anything we can to make it easier for people and knock down any barriers that might exist for people to be able to access vaccines," he said. "We have an obligation to make sure every Ohioan who wants the vaccine has the ability to get it in their community easily."
In response to a question from the Cleveland Jewish News, DeWine spoke of the capacity to vaccinate in Ohio.
"We are building a system in Ohio that can surge up pretty quickly," he said. "From 1,200 sites around Ohio, 15 sites that we announced today that will be coming in the latter part of March, two pop-up sites in Columbus and Cincinnati that will be four or five days, and this site that will last eight weeks. … When this one goes away, we will just surge more resources, more vaccine into other sites."
In addition, he said he did not know how much the mass vaccination clinic at CSU would cost, but FEMA would pick up some of the cost and the Biden administration is paying for the vaccine.
He said vaccinators will be supplied by FEMA, "but it will be up to us locally to supply people who are doing data entry as well as traffic flow. … So this will be a significant local presence, a significant state presence as well as the National Guard very well could be involved in this."
He said the National Guard will also be involved in sites the state is running.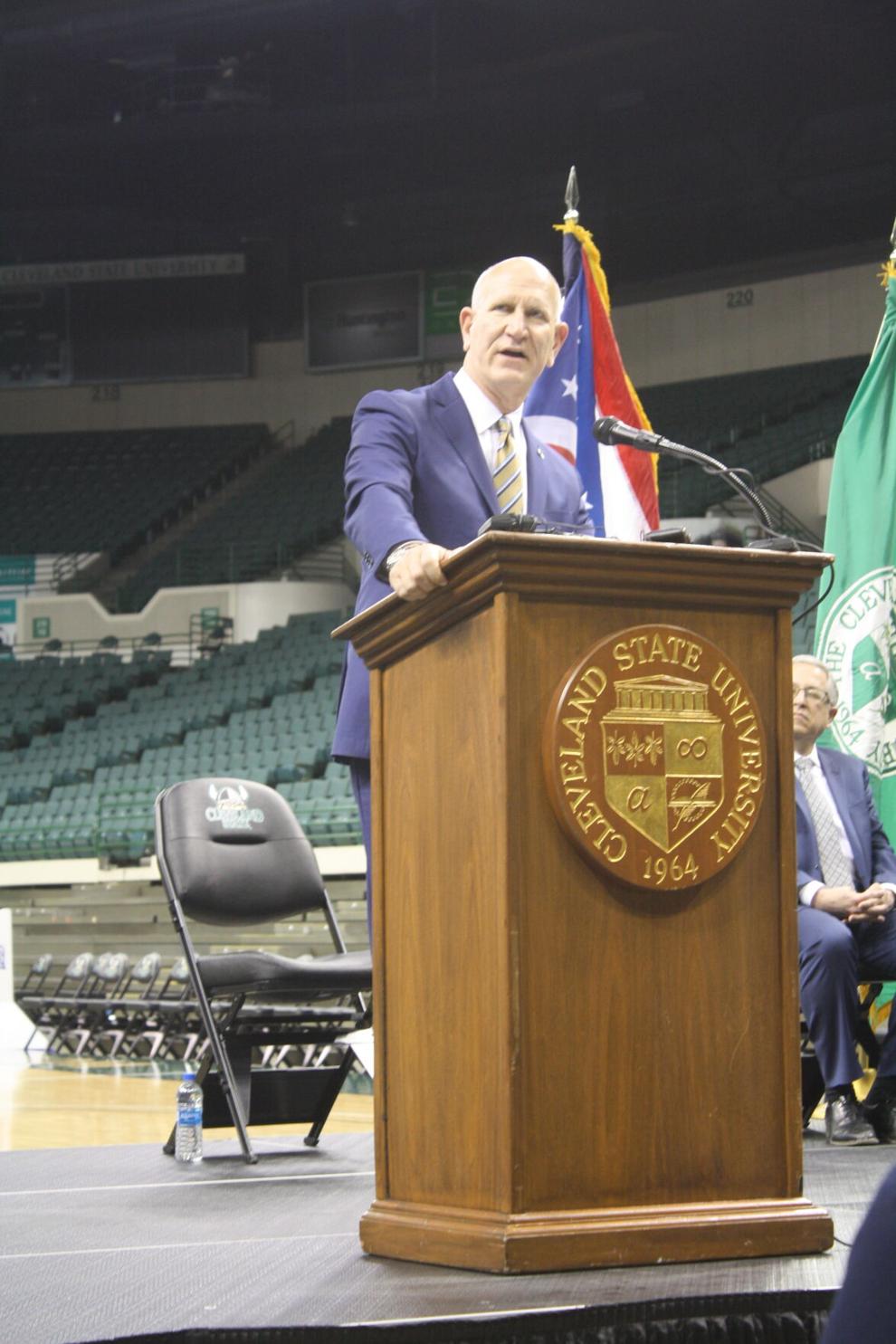 CSU President Harlan Sands said the university will play a major role in the clinic.
"We're heavily involved in the logistics of planning the flow of folks in ingress and egress out of Cleveland State and also we'll be helping and coordinating with FEMA and the state officials on almost everything that happens," Sands told the CJN March 5. "I spoke to the governor almost a week ago so we've been working hard at this for the better part of the week."
He said FEMA staff have already arrived at CSU.
"It's certainly been intensive for the past five days," he said, adding that FEMA evaluated some sites before choosing CSU. "We're all in. FEMA's been very impressed with the support and one of the reasons they spoke to us and one of the reasons they're here is because we demonstrated to them we can pull something like this off."