CONTENT WARNING: Contents of this article are offensive in nature. Reader discretion is advised.
The Youngstown Jewish Community Center received an emailed bomb threat Nov. 15, its executive director informed members in an email.
"On the afternoon of Nov. 15 an email that included a bomb threat came into the Jewish Community Center of Youngstown through the contact form on our website," Denise Wolf, executive director of the Youngstown JCC wrote in the email, which went out on Nov. 16 to staff and board members and on Nov. 17 to JCC members.
"Our security team, in conjunction with our state and national security partners took immediate action, canvassed the building, and determined that there was no credible threat. The Secure Community Network was contacted and a police report was filed."
SCN is the official homeland security and safety initiative of the organized Jewish community in North America. Founded in 2004, under the auspices of The Jewish Federations of North America and the Conference of Presidents of Major American Jewish Organizations, SCN serves as the central organization dedicated to the safety and security of the American Jewish community.
"Our first priority is the safety and security of any person who comes to our federation campus. We have developed and implemented detailed protocols to respond to such scenarios," Wolf wrote. "The process worked as planned, and everyone is safe. We will continue to work with SCN and police as needed."
Local synagogues were alerted Nov. 16 as well, Bonnie Deutsch Burdman, executive director for community relations and government affairs of the Youngstown Area Jewish Federation, wrote in a Nov. 18 email to the Cleveland Jewish News.
The Gyspy Lane campus, which contains the JCC, also includes the Youngstown Area Jewish Federation; Levy Gardens, an assisted-living facility; Heritage Manor, a nursing home; Akiva Academy, a Jewish day school; and Jewish Family Services.
The Youngstown police report states the email came from an address of adolfwasright@gmail.com, from a group called Hitler's Disciples, with a San Diego-area telephone number. That information was attributed to Rob Elston, campus security director at the Youngstown federation.
The email was directed to Laura Weymer, wellness and membership director of the JCC, according to the police report.
The emailed threat read, "I will be at your center today and tomorrow planting bombs then (will) shoot all of you Jewish Parasites. There is bombs planted now to blow you filthy scum Jews up," according to the police report.
The CJN called the associated phone number and received a busy signal. There was no immediate response to an email to that email address.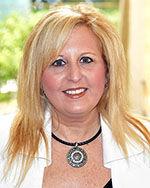 Deutsch Burdman told the CJN Nov. 18 the incident was handled well.
"Just like all federations, certainly around the state of Ohio and probably beyond ... we here in Youngstown spend a lot of time and unfortunately a whole lot of money to create the appropriate infrastructure to deal with the situation," she said. "We've expanded the capacity of our security department. ... And we've engaged in really important strategic partnerships and that's all done to keep our community and our guests safe. In this instance, everything worked right. And so we were very proud of the way our team responded and thankfully everybody is safe."