Rabbi Richard A. Block, senior rabbi emeritus of The Temple-Tifereth Israel in Beachwood, turned on the TV Jan. 6 in the hope of watching the Electoral College votes being counted. Much to his horror, he instead witnessed the bubbling up of democratic "poison" at the U.S. Capitol.
"I was expecting the process to unfold as has been projected in the previous few days," Block, a resident of Palo Alto, Calif., told the Cleveland Jewish News. "I was uncomfortable ... because these objections were just adding fuel to the fire of falsehoods and lies that have been told over the previous months about the election, the claims that it was stolen, and so on. That concern turned to tremendous alarm and anxiety when these events at the Capitol began to unfold."
Block expressed his feelings in an op-ed for The Times of Israel. He wrote the piece for a number of reasons, one being the deep personal connection Jan. 6 has to him and his family, and second his new ability to speak on his political opinions upon retiring as a congregational rabbi.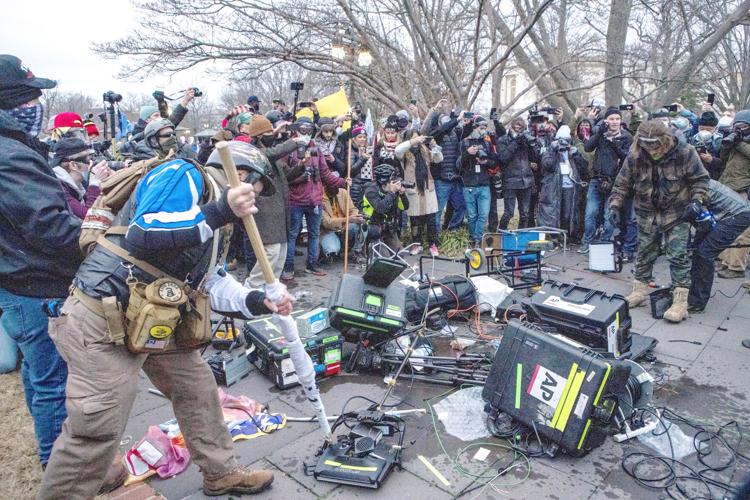 In the op-ed, Block agreed with lawmakers who described Jan. 6 as a "day from hell" and a "date which will live in infamy." Block accused President Donald Trump of lacking "what Jewish tradition considers attributes of legitimate leadership: Compassion, humility, integrity, truthfulness, slowness to anger, readiness to forgive and menschlikheit – (meaning) common decency."
After sustained calls for Trump's resignation and as the House prepared to impeach him Jan. 13, Trump showed no remorse for inciting violence at the Capitol, the Associated Press reported.
"People thought that what I said was totally appropriate," Trump told reporters Jan. 12 in Texas in his first public statement following the violence.
Five people died Jan. 6, including a Capitol police officer, who was beaten by protesters, and a protester who was shot by police. A second Capitol police officer died by suicide Jan. 9. There have been dozens of arrests across the country.
The U.S. House voted to impeach Trump Jan. 13, becoming the only U.S. President to have been impeached twice.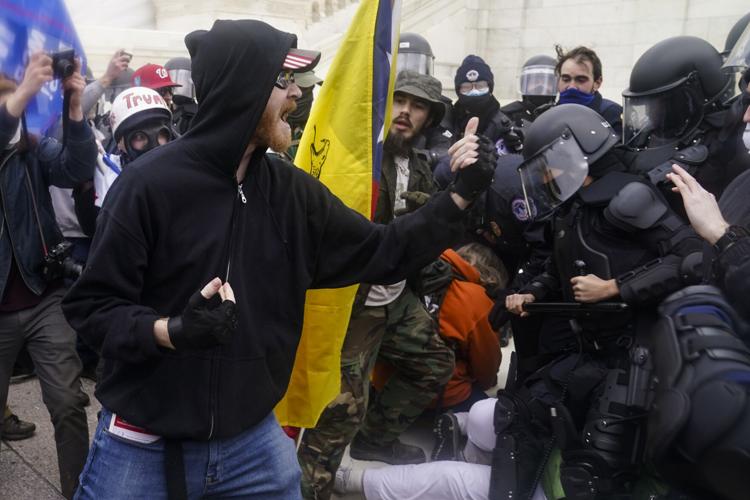 While Jan. 6 will forever exist in history as a day of great fear to Block, the day also stands as one of blessing. He was born on Jan. 6, 1947, his father passed away on Jan. 6, 2006, and his father-in-law passed away Jan. 6, 2013.
As Block watched the day of violence unfold, he felt immense relief seeing Congress resume counting ballots.
"January 6, 2021, was a day from hell, a date of infamy, but it was also a day and date when democracy defeated demagoguery, order overcame anarchy, and determination conquered despair," Block wrote in his op-ed. "Even as the yawning chasm of polarization was revealed anew, precious rays of hope for a new beginning and a more United States pierced the darkness, giving proof through the night that our flag was still there."
While the immediate threat to the Capitol has been addressed, it's been made publicly apparent by instances like the insurrection at the Capitol and the Charlottesville, Va., rally in 2017, that white supremacists, anti-Semites and other extremist, right-wing hate groups run rampant in the U.S. These groups virtually gather on unregulated social media websites and post calls for violence and bloodshed, Block said.
Block's view is shared by the Anti-Defamation League, whose CEO Jonathan Greenblatt has called for the removal of Trump.
"This was incited by President Trump and organized on social media for all the world to see," Greenblatt said in a Jan. 8 news release.
As the Capitol was breached, Trump tweeted, "These are the things and events that happen when a sacred landslide election victory is so unceremoniously & viciously stripped away from great patriots who have been badly & unfairly treated for so long. Go home with love & in peace. Remember this day forever!"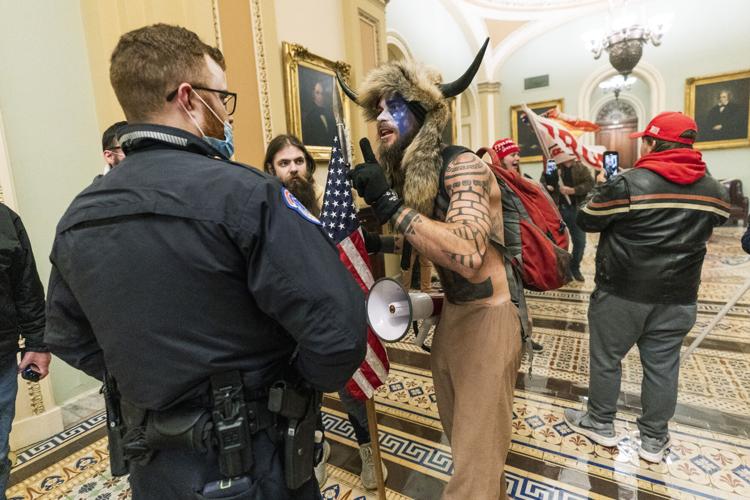 Avery Friedman, a Cleveland civil rights lawyer and CNN analyst, is also sounding the alarm after fighting white supremacists and extremists in the courts for decades.
"Those people have been out there," Friedman told the CJN. "We saw the Confederate flag being held and carried through the halls of the Capitol. That gives you an idea that, that mentality has been fomenting since 1865."
Friedman contrasted the actions of those who breached the Capitol with the final days of the Confederacy, when there were no insurrections.
The FBI opened 170 case files stemming from the violence at the Capitol, FBI Assistant Director in Charge Steven M. D'Antuono said in a Jan. 12 press briefing.
"As offensive as a statement can be, the FBI cannot open an investigation without a threat of violence or alleged criminal activity," he said in prepared remarks posted on the FBI's website. "However, when that language does turn to a call for violence or criminal activity, the FBI is able to undertake investigative action. Part and parcel of our investigation into violent actors is the fact we continue to gather intelligence that will aid in our ability to disrupt possible future violent activity."
An FBI internal bulletin warned of the potential for violent protests at state capitols and in Washington, D.C., prior to the inauguration Jan. 20, according to the Associated Press.
James Pasch, regional director of the Anti-Defamation League in Cleveland, said the threat will continue – on Inauguration Day and past it. He called the "far right insurgency" the No. 1 domestic terrorist threat in the United States.
"No one can have their head in the sand any longer," he told the CJN. "We have to see the threat, prepare for it, to prevent it from happening."
He called for social media websites, law enforcement and elected leaders to take action.
"What we saw (Jan. 6) in Washington may certainly be a sign of an extremist movement that will continue well into the next administration," Pasch said. "We have found that extremists are celebrating what they consider to be a large-scale success because they inspired fear and they caused chaos."
Aaron David Miller, a senior fellow at the Carnegie Endowment for International Peace and a former State Department Middle East analyst and negotiator in Republican and Democratic administrations, said he was shaken.
"I'm angry, I'm embarrassed and ashamed, and I'm very sad," Miller told the CJN. He has been working from his Chevy Chase, Md., home during the COVID-19 pandemic, and he grew up in Cleveland Heights and Shaker Heights. "There's the extraordinary image of a sitting president inciting to violence against his own administration while his vice president and many of his Republican supporters were put at risk by a mob that he helped to inspire."
He said the country is deeply divided with "two different visions of reality."
"You have a situation in which both perceive the other as a mortal danger and a threat to the other," Miller said. "We are as polarized a society as I've seen along class, political and racial lines."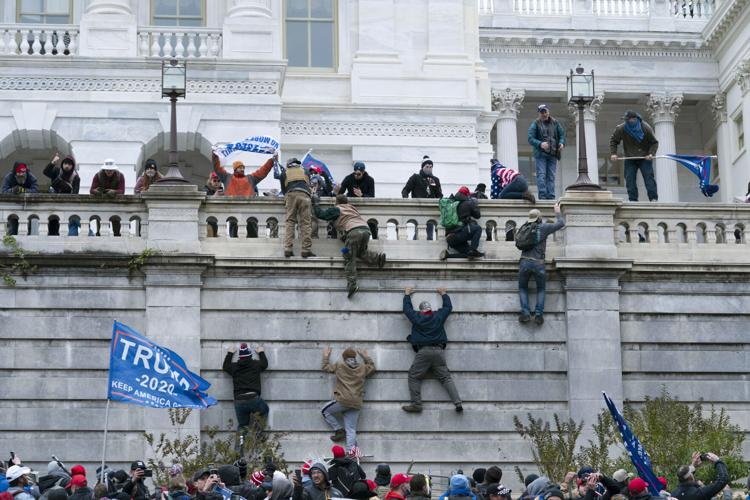 He said if extremist groups apply for a permit to hold a large rally, it might be a matter for the court to decide.
"But I am concerned about smaller gatherings. I'm concerned about acts of violence with firearms and even the possibility of use of explosives," he said. "I mean, all of these things are much harder to preempt on a smaller scale."
The Jewish Federation of Cleveland's top leaders issued a Jan. 10 statement decrying the violence at the Capitol.
"We cannot allow any incendiary, hate-fueled actions and rhetoric of any kind to go unchallenged," wrote Federation President Erika B. Rudin-Luria and board chair J. David Heller. "Last week's violent attack was just the latest example of the devastating results when anti-Semitism, racism and all forms of hatred are allowed to become normalized."
Rudin-Luria and Heller said an attack on any group is "an attack on all communities." They called for unity.
"Our strength comes from working together," they wrote. "We cannot allow external forces to distract us from our common values or divide our Jewish community into separate factions."
Meanwhile, Block remains concerned in the wake of the violence.
"The hatred and the poison that have been created in the far right and really encouraged by the president has not gone away," Block told the CJN. "I think we are in for some very hard times if these racists, anti-Semites, conspiracy theorists and their followers actually follow through on these threats."