The body of Rabbi Reuven Bauman was found at about 1 p.m. July 14 off the coast of North Carolina by a boat of volunteers from Misaskim of Maryland and was positively identified, according to Yeshiva World News.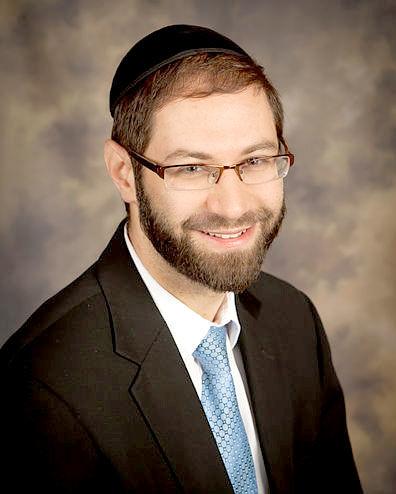 The funeral was held July 15 at B'nai Israel, Norfolk, Va., with burial taking place at the KAJ section of the King Solomon Memorial Park Cemetery in Clifton, N.J.
Bauman's wife planned to sit shiva in Norfolk with other family sitting shiva in New York City and Monsey, N.Y. A charity was set up to help the family. As of the morning of July 17, 4,907 donors had pledged $443,624.
Bauman's brother, Rabbi Mordechai Bauman of University Heights, is a teacher at Yeshiva Derech Hatorah in Cleveland Heights. The Baumans grew up in Teaneck, N.J.
About 200 volunteers from as far away as New York had converged on Virginia Beach, Va., to search for Bauman, a camp counselor who was swept out to sea after trying to rescue a camper in the water at Back Bay National Wildlife Refuge on July 9.
The camper, listed in stable condition, was able to make it in to shore and was taken to a local hospital for observation.
Using six rented fishing boats, helicopters and a drone, volunteers from Misaskim Maryland, Chaverim of Rockland and Hatzolah Air Division, based in Queens, N.Y., searched for signs of Bauman. Many also walked the shoreline.
Yossi Margaretten, coordinator of Chaverim of Rockland in New York said he arrived at 4 p.m. July 10, about 4½ hours after the U.S. Coast Guard suspended the search for Bauman at 11:25 a.m. and about 23 hours after Bauman was reported lost.
"We have a lot of people walking up and down the shore so I'm not sure the exact amount," he said, checking his list and estimating the number at 200.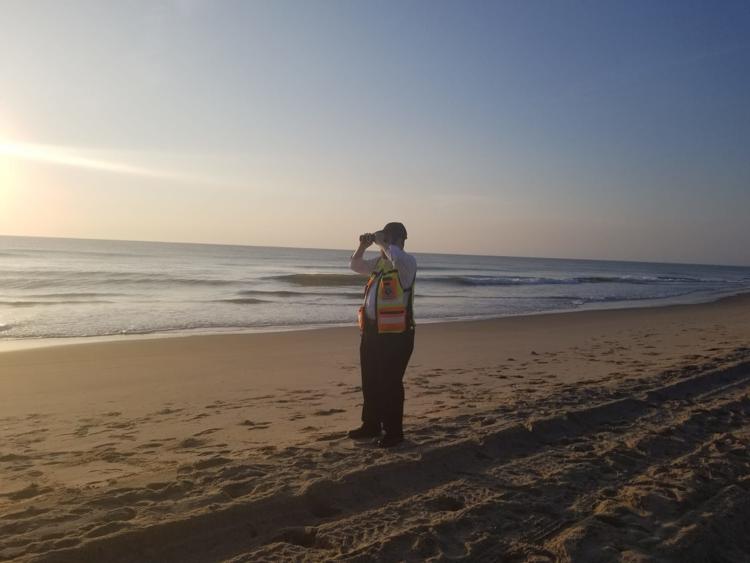 Margaretten said waters were pretty calm on July 11, but that a thunderstorm was predicted mid-afternoon and he would need to suspend the search during the storm.
"They're much better than it was yesterday and much better the day he got lost, which was very violent, very rough water when it happened in the current," Margaretten said, adding that Chaverim of Rockland became involved at the Norfolk, Va., community's request. "Basically the community that's down here in Virginia reached out to us."
Rabbi Aharon Lipman, a co-head counselor of the camp, grew up in Cleveland Heights and University Heights. Both Reuven Bauman and Aharon Lipman teach at Toras Chaim, an Orthodox day school in Norfolk, Va.
Rabbi Pinchas Landis of University Heights, whose son, Moshe, 14, attends Yeshiva Aish Kodesh in Norfolk, said his son was shaken by the incident and knew Reuven Bauman through B'nai Israel Congregation.
Pinchas Landis said the Norfolk Orthodox community is tightknit and vibrant, with many young adults moving to the area.
Orthodox Jews around the world read Tehillim, psalms, for Bauman. At Beachwood Kollel in University Heights, psalms were read July 9 at daily services.
Hundreds of men attended Bauman's graveside service and burial.
Reuven Bauman is survived by his parents, Rabbi and Mrs. Mark Bauman, wife, Tzivia Bauman, children, Shira, Yaakov, Zev, Yehudah and Tzirel, and by 11 brothers and sisters.
Managing Editor Bob Jacob contributed to this story.