Sometimes, all it takes is recognizing a good thing.
A number of years ago, Mark Hawald, the wrestling coach at John Carroll University in University Heights, took notice of a national nonprofit program called Beat The Streets, which empowers underprivileged youth through the sport of wrestling.
The program began in 2006 in cities around the United States.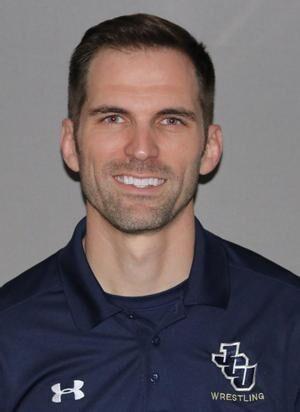 Hawald heard of the success Beat the Streets had in attracting at-risk kids. He thought, "Why not Cleveland?" and enlisted a few supporters.
One of those supporters was Ron Gross, a Beachwood resident, whose son, Sammy, was a wrestler at JCU.
"Mark created a board of directors, eight guys who roll up their sleeves and we get things done," Gross, who is now the board chairman of Beat The Streets in Cleveland, told the Cleveland Jewish News.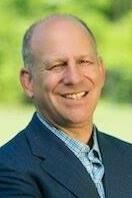 Gross jokingly refers to the board as "a bunch of wrestling knuckleheads."
The Cleveland chapter made its debut in 2015 on a shoestring budget, servicing about 20 kids. Fast forward to today, and the local chapter partners with 16 schools in the Cleveland Metropolitan School District, which eliminated wrestling a few years ago.
Current enrollment of Beat the Streets Cleveland is 1,200.
"It gets inner city kids off the streets and into wrestling," said Gross, 61, who grew up in South Euclid and is a member of Park Synagogue in Cleveland Heights and Pepper Pike. "Wrestling is just the carrot.
"It's about mentorship. There are plenty of studies that show if you can provide activities for kids, truancy drops, and graduation rates and the opportunity to attend college are all intertwined."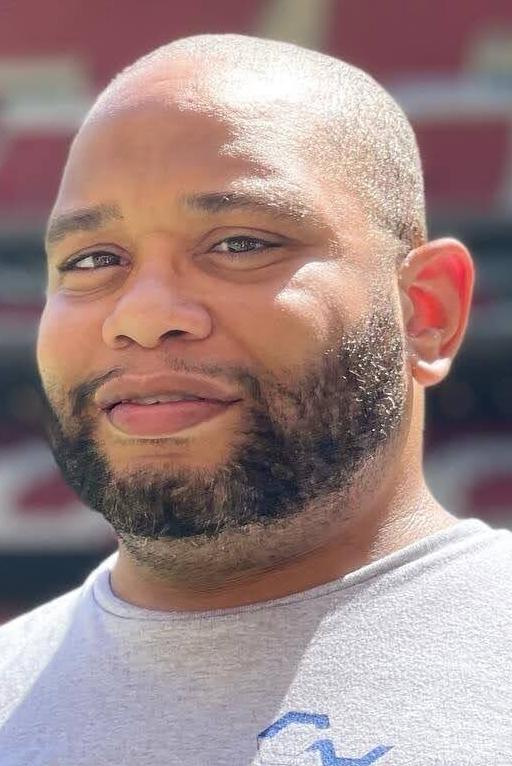 One of the volunteer coaches at Beat the Streets was a past graduate student at JCU named Demetrius Williams, who got his master's in nonprofit administration. He was also an assistant wrestling coach for Cleveland Central Catholic High School.
"He got out of the projects, got into John Carroll and was in the graduate program there, and now he's our executive director," Gross said.
"I am an example of a Beat the Streets Cleveland kid," Williams told the CJN. "I was born and raised in Cleveland. I know about the many challenges that come from growing up in the impoverished inner city and what it takes to overcome those challenges.
"In this role, I have the opportunity to impact thousands of kids that come from neighborhoods I grew up in through youth development, mentorship and wrestling by giving them the tools to be successful so that they can win the game of life.
"Seeing a kid develop into a leader, go off to college, start a business is so much more rewarding for me. Our goal is to create quality young men and women of the future. Beat the Streets Cleveland is doing an amazing job at achieving that goal daily."
"When you think of the inner city, most people think basketball," Gross said. "Somehow, though, we're able to get 1,200 kids as part of the program.
"There's something about wrestling that is a great attraction. There's discipline, there's intensity, and there's the one-on-one part of it, even though you have teammates."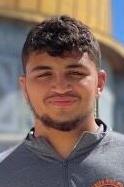 In late August, Beat the Streets Cleveland sent six kids and three coaches from the area to compete in a wrestling tournament in Israel – not simply any tournament, but the Moshe Weinberg Wrestle for Peace. Weinberg was the first Israeli killed in the terrorist attack at the 1972 Summer Olympics in Munich and the tournament in his name is a staple on the Israeli sports calendar.
One of the students who made the trip is Mustafa Woodi, a junior at Shaker Heights High School, whose family originates from Beit Hanina, an Arab-Palestinian community in East Jerusalem.
"It was really cool," Mustafa, 16, who never previously traveled outside the U.S., told the CJN. "The people were great. They were so open and gave me so much joy. It was comforting to see where my family came from."
Mustafa, who wrestles in the heavyweight division and plans to wrestle in college, won his only exhibition match.
Gross takes great joy in relaying "he has learned so much from the program, he wants to make aliyah."
Mustafa verifies this.
"Yeah, this is one of my goals now," he said. "I loved it."
The man who was the brainchild of Beat the Streets, Hawald, has great pride when quantifying the growth of the program.
"When Beat the Streets Cleveland started, our biggest achievement was providing free camps for local wrestlers," he said. "Today, the organization is providing the opportunity for local wrestlers to travel the world. The growth and accomplishments are incredible, but nothing stands out more than knowing that Beat the Streets Cleveland was involved in a historic moment of peace between Israel and Morocco."
Gross, who was a member of the 2021 class of Cleveland Jewish News 18 Difference Makers, puts it simply: "We really change people's lives. That's what we do for these kids."
---
Steve Mark is a freelance journalist.