As a child born and raised in Cleveland, Ben Sternberg would pass by the Bert L. and Iris S. Wolstein Center – home of the Cleveland State University basketball team – whenever he would go to his father's workplace downtown.
On March 19, the junior guard will suit up for the Vikings in the NCAA Men's Division I Basketball Tournament when the 15th-seeded Vikings face the second-seeded Houston Cougars in a first-round game in the Midwest Region.
Sternberg, who graduated in 2017 from Beachwood High School in Beachwood, came to CSU after spending two seasons at Lakeland Community College in Kirtland, where he averaged 6.9 points and 1.5 rebounds in 27 games.
But Sternberg was not given a roster spot immediately. Instead, CSU head coach Dennis Gates appointed him as a team manager, with a guaranteed roster spot if he could maintain a grade-point average of 3.0.
In early April 2020, Gates ended one of his virtual team meetings with the announcement Sternberg had been waiting for – he had earned the roster spot he so coveted.
"I just couldn't wait until the call was over, to be honest," Sternberg told the Cleveland Jewish News. "Because I wanted to go celebrate with my family, and hug my mom and dad."
On Dec. 26, 2020, toward the end of an 87-69 victory over Youngstown State University, Sternberg finally made his CSU debut. In his lone shot of the night, he buried a corner three-pointer.
"It's really crazy," said Sternberg, a member of The Temple-Tifereth Israel in Beachwood. "I never thought that I would be here. I worked my whole life to get here. It felt surreal, to be honest, to put on that jersey and see my last name on the jersey ... it's something I'll never forget, and I'll cherish it for the rest of my life."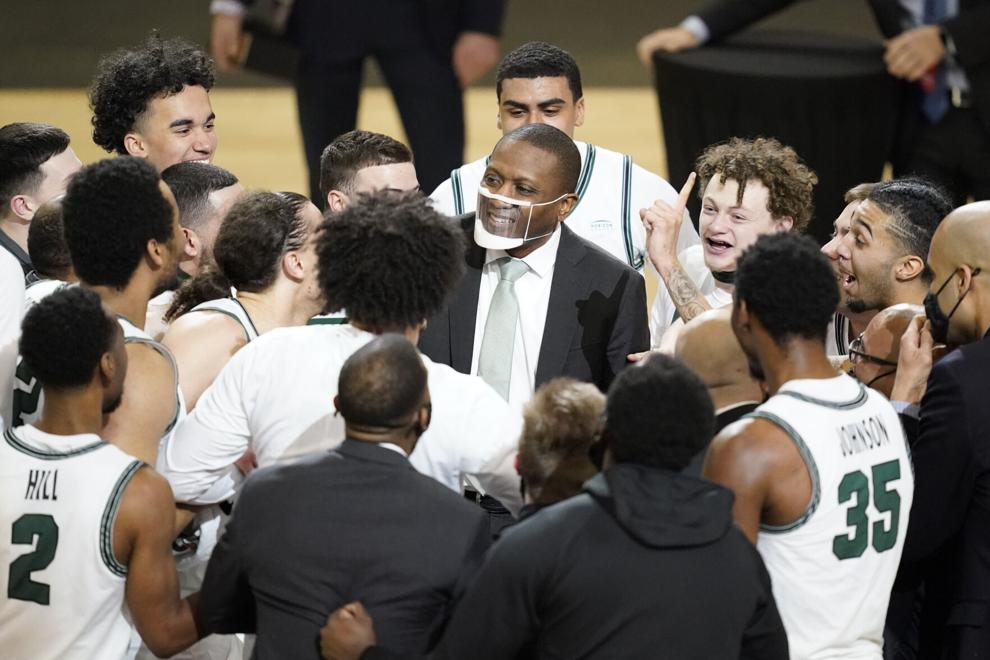 Still, this road to becoming a Division I basketball player was not as simple as obtaining a high GPA. Sternberg, who is listed as 6-foot and 152 pounds, would get up as early as 5:30 a.m. and go to the Mandel Jewish Community Center in Beachwood. Every Monday, Wednesday and Friday, prior to COVID-19, he would play in pickup games with dozens of other guys. The other four days of the week were spent working out at the JCC to get his body right for Division I competition.
His relationship with the JCC started before college, however. As a 4-foot-10 middle school student, Sternberg would play against high school and college players to perfect his craft.
Now, Sternberg is part of a team that won the Horizon League Men's Basketball Tournament and is March Madness-bound for the first time since 2009.
While Sternberg is not in the starting lineup for the Vikings, he said this team relies on everyone to uphold their responsibilities. This is a culture he said was brought over by Gates when he was hired prior to the 2019-20 season.
When he's not on the court, Sternberg can be seen on the sidelines leading the rest of the bench to show energy and support for the five players on the court. Over the course of a game, it is uncommon to see the bench players sit down.
"It means a lot," Sternberg said. "This is the closest team I've ever been on. Something about this team is that there's no cliques ... we just all want to see each other succeed. And I think that's one of the main reasons we've made it so far."
During the Horizon League championship game televised on ESPN, the announcers quickly took note of the Vikings' bench and its leader. Several times, they gave shout-outs to Sternberg.
Players on the sideline will do pushups after baskets and wave their towels around during defensive possessions. In the final seconds of their quarterfinal game at the Horizon League tournament, every player on the CSU bench performed jumping jacks while 7-foot-2 Mabor Majak defended an inbounds pass against Purdue Fort Wayne. Majak forced a turnover on the pass to seal a 108-104 victory and advance the Vikings to the semifinals.
"Whether we're playing or not, just win the game and make sure that every player is doing what they can to help win," Sternberg said.
And Sternberg appears to be doing his part. He credits the DNA of his Cleveland roots as he represents his hometown in Simon Skjodt Assembly Hall in Bloomington, Ind.
"(Clevelanders are) all die-hard fans of each other," Sternberg said. "So representing each other on the national scale represents our city very well. I just can't wait to get there."