For Ross Friedman, who played soccer for Bexley High School in Bexley, Team USA in the Maccabiah Games and the Columbus Crew SC in 2014, the team's 2020 MLS Cup championship is extra special.
"There's just so much excitement in the evolution of the Crew, and now we're trending up," Friedman, who attends Temple Israel and Beth Jacob Congregation, both in Columbus, told the CJN. "To have that relevance going into next season with that new stadium and new ownership, it's a dream come true."
Friedman, 29, grew up as a Crew fan during his childhood. His soccer career began with the Crew in 2008 when he joined their inaugural youth soccer academy in the U-16 division. He played soccer at Harvard University in Cambridge, Mass., and then was signed by the Crew as a "homegrown player." That designation made it possible for him to go directly to the Crew, rather than go through the MLS SuperDraft process.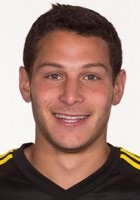 At the 19th Maccabiah Games in 2013, Friedman was a crucial part of the United States' gold medal team, scoring a goal in the penalty shootout of the title game.
"When I look at my whole career ... from an experience perspective, that was the pinnacle," said Friedman, a Bexley resident.
The Maccabiah Games brought 75,000 athletes from 77 countries to Jerusalem. It was not only a chance for athletes to compete against one another in multiple sports, but also an opportunity to bond with other Jewish athletes.
"I came onto this team and we had such great players, but more importantly, such great people on that team," Friedman said. "And really, during our month or so in Israel, we really formed a brotherhood there and ultimately came together as a team, and it showed on the field."
Two years after his career with the Crew ended, Friedman coached the local under-16 Maccabiah team at the Jewish Community Center of Greater Columbus in Columbus, where fellow Crew fan and Bexley graduate Ben Ziegler was a goalkeeper.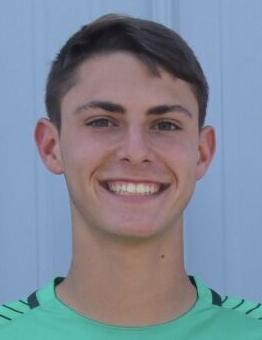 Like Friedman, Ziegler, 19, cherished the ability to meet other Jewish people from around the country.
"For me, it was nice not only to have the same Jewish background, but also to be able to share our love for sports," said Ziegler, who attends Temple Israel. "Even though on the field it was very competitive, afterwards I was able to gain contact with those kids."
The Crew won its first MLS Cup in 2008, but the 3-0 shutout of the Seattle Sounders Dec. 12 at Mapfre Stadium in Columbus is even more gratifying considering the tumultuous history of the team.
Three years ago, Columbus was staring down the barrel at the possibility of losing its soccer club. As recently as 2018, former owner Anthony Precourt threatened to move the Crew to Austin, Texas. His ownership group even went so far as to unveil a new name, color scheme and uniform combo for their new team in Austin. Precourt, citing his desire to build a downtown stadium, said that he would move the team out of Columbus if his demands were not met.
Ziegler said that many people believed Precourt had ulterior motives in owning the team.
"It was a little disheartening, especially when the owner bought the Crew from the Hunt family, to just sell them and move them," said Ziegler, a Bexley resident who owns a soccer training company. "It was kind of like an easier way for him to get an expansion franchise in Austin. He had no investment in the city."
While fans still supported the on-field product, there was a large cloud of uncertainty that surrounded the club.
"Most of my life, the Crew was our professional soccer team," Friedman said. "So, to think that it might be gone, with all its history was a sad thing."
The anger and desperation the fan base felt would spark the Save The Crew movement, a group of fans and people from the community that met with city leaders, spoke at city council meetings and eventually helped to find a new owner to keep the team anchored in Columbus.
That's where Jimmy and Dee Haslam stepped in. The Haslams, who were already owners of the NFL's Cleveland Browns, took control of the team in early 2019. The Haslams, along with co-owner and longtime team physician Pete Edwards, immediately instilled a winning culture within the club.This culture paid dividends almost immediately and restored the love of soccer in the Columbus community.
"It was very exciting, because when I finished with the Crew, you were done," Friedman said. "You went your separate ways. They didn't really have any outreach or programming for Crew alum.
"And the Haslam/Edwards ownership understands that one of the greatest assets of the team is our history. So they do alumni nights, they do alumni events with the current team and the current coaching staff. They really have taken such more of an active role than previous ownership to stay connected to the club and its history."
Although a limited number of fans were allowed at the Crew's Mapfre Stadium in 2020 due to the COVID-19 pandemic, the team drew a lot of eyes to its television broadcasts. The MLS Cup final drew 1.07 million viewers to FOX, which is the third most-viewed MLS Cup Final for an English-language broadcast since 2010.
"It was a lot of joy and a big sense of relief," said Ziegler, who still remembers every detail from his second-grade birthday party that he hosted at Mapfre Stadium many years ago. "It was a little bit of a storybook ending. You went from what looked like your franchise was gone, to being able to win the championship. It was something that I'd say was a little surreal because we weren't even sure if we'd have a team in 2020."
As for the future of professional soccer in Columbus, the Crew continues to build momentum with a new stadium in the Arena District of Columbus. The 20,000-seat stadium is scheduled to open in summer 2021.
"I think it's going to be a very loud and prideful building," Ziegler said. "Like when 'The Shoe' (Ohio Stadium) is packed, or the Blue Jackets are in a playoff game, Columbus fans always show out."
The NHL is rumored to be eying Austin for expansion, and Precourt's LinkedIn profile lists him as founder and CEO of Austin FC and Two Oak Ventures, "the proud operator of Austin FC, Major League Soccer's 27th team."