Close to 100 Northeast Ohio residents were treated to a tennis exhibition and speaker program in intense summertime heat Aug. 24 at Beechmont Country Club in Orange.
This was the latest stop for Israel Tennis and Education Centers' tour around the eastern United States. ITEC provides children with a safe place to receive an education and play tennis. These exhibitions in the United States help raise money for scholarships to send children who are at the poverty level to one of 16 tennis centers in Israel, while also watching and hearing ITEC's Israeli members showcase and apply the high-level skills they have learned at these tennis centers.
Guy Ronen, global president of ITEC told the Cleveland Jewish News it is one of the largest social service organizations for children in Israel, helping around 20,000 children a year with their services. ITEC has about 5,000 to 7,000 children physically in their centers getting social services such as girls empowerment.
"We want no kids to be left alone," Ronen said. "We are giving scholarships to any family who has children and cannot afford to come to our centers. And now we are starting a very large program for living together. We prefer the word 'living together' and not 'coexistence' because we want to include our brothers and sisters from the Arab community that are living in Israel and working with us."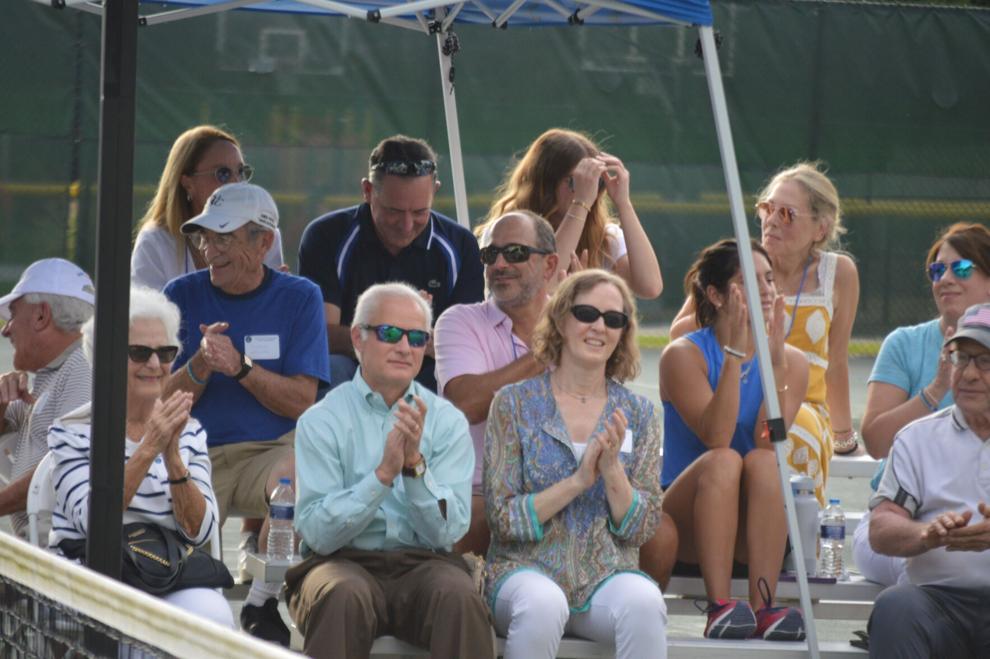 Four tennis players from ITEC's Israel delegation spoke before they put on their exhibition for the crowd, including Daniel Dudockin. Dudockin went through ITEC's program prior to beginning his college career at University of Nevada-Reno.
The 24-year-old told the story of moving to the dormitory at ITEC when he was 14, mentioning how his bedroom window overlooked court No. 12. He described his daily routine, which included waking up in the morning, going to practice, attending school, coming back to practice again and going to sleep.
When he was 18, he served his country as a soldier and as an athlete. He could practice and compete as much as he needed, which Dudockin said was a very unique thing for him to do.
During his time in the military, he was introduced to ITEC's college program that provided him with an opportunity to come to college in America with the help of a consultant. This consultant helped him with his studies for the SAT and also helped to find the best fit for him as a tennis player and as a human being.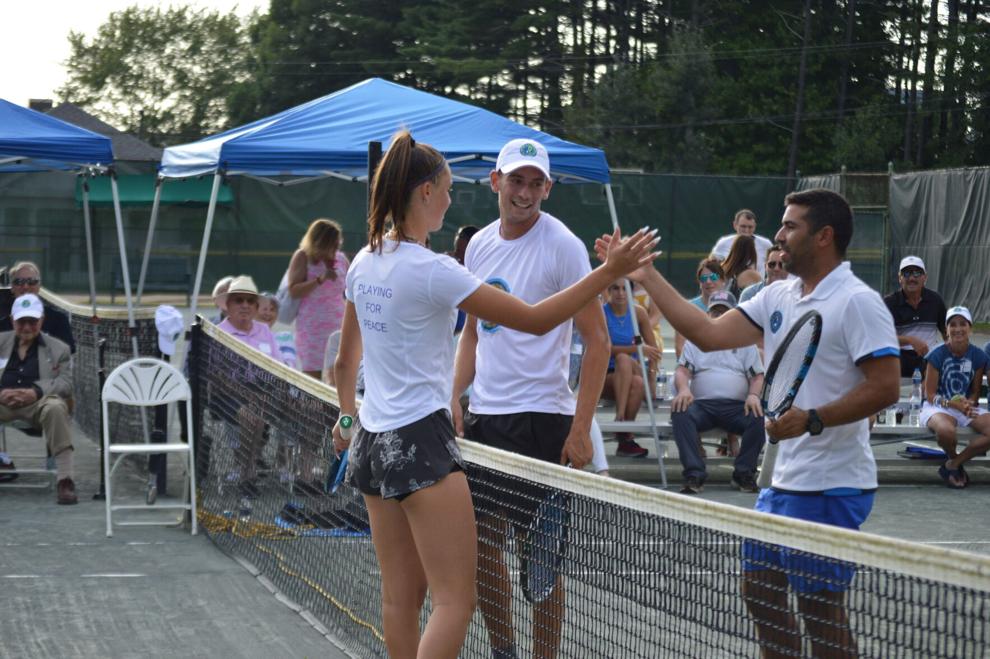 "Coming from a small kibbutz in Israel and building the confidence that I have right now is something that I had never dreamed of," Dudockin said. "And it's something that I'm very thankful for the ITEC and people like you, who help the organization to be a great organization for kids like me."
After Dudockin and the other players performed drills for the crowd, attendees had the opportunity to pledge donations to the scholarship fund. About $40,000 was raised during the event, combined with the $80,000 raised prior to the event. The original goal was $100,000.
"This is very, very impactful," Ronen said. "It's such a beautiful thing that so many people are willing to come on such a hot day to see what we are doing, learn about Israel, about the tennis centers and about all the programs that we are doing for underprivileged communities."
To make a donation, visit itecenters.org/donate.