Diane Friedman returned home to Lyndhurst from the Michigan Senior Olympics last month as the world's fastest centenarian.
Friedman, who turned 100 July 18, won more than the three gold medals she took home from the track and field portion of the state's Senior Olympics Aug. 15 at Oakland University in Rochester Hills.
Friedman also returned home with two certified world records in her age group, in the 100-meter and 200-meter dashes.
Her 100-meter time of 36.71 seconds broke the existing world record by three seconds, said Friedman's trainer, Bruce Sherman, who is also an assistant track coach at Beachwood High School. There was no existing 200-meter record for Friedman's age group, 100 and up, so her time of 129.78 seconds established the record. Friedman, who began running again at age 95 after a 20-year hiatus, also owns the world records in those categories in the 95 to 99 age group set when she was 96. Friedman runs from a standing start, but still managed to average 6.1 mph for her 100-meter race.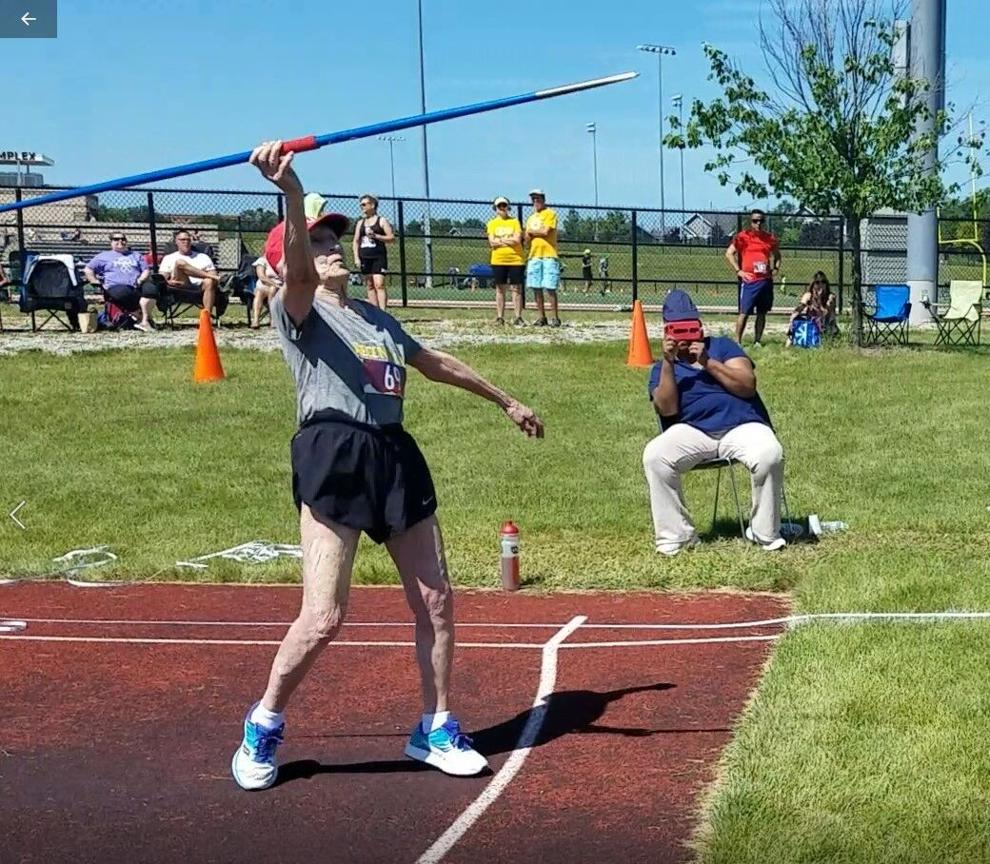 While Friedman did fall short of setting a world record in the javelin throw by about seven inches, her throw of 20 feet, 6 inches was still good enough to set an American record. Sherman said javelin may be Friedman's favorite event, and she had a javelin stashed in a storage locker when he began training her in 2016.
Sherman, who said in most events Friedman is the only competitor in her age group, said they've been lucky in that COVID-19 hasn't affected her training program much. Friedman's apartment building has both a fitness room that she's able to use, as well as a large indoor parking facility that's temperature-controlled year-round, allowing her to train and socially distance without needing to worry about the elements.
"She really didn't miss a beat during COVID," Sherman said. "We adapted to the situation and were able to continue training."
Sherman said Friedman was about 20 years older than the next-oldest athlete in her events, but she got more attention at the games this year because she was now 100.
"When we went to meets and she was in the 95 to 99 age group, it was very special" Sherman said. "But once you put a one and a couple zeros after someone's name, oh my goodness, the attention she got. No. 1, the officials of the Senior Olympics were so happy to have her there, and second all the other fellow Senior Olympians were so thrilled and pleased to meet a 100-year-old athlete and to be present when she set two world records."
Sherman said Friedman was a mini-celebrity during the rest of her time at the Senior Olympics. Many of the other athletes and spectators came up to congratulate her and take pictures with her holding her medals. He said the day was less about her celebrating her records and more about celebrating Friedman and her accomplishments.
He said the Senior Olympics officials were also thrilled to have a world-record setter at their games and the state director helped ensure social media featuring Friedman's races were posted by the national Senior Olympics accounts. Sherman said the track host, Oakland University, also shared media of Friedman after the meet.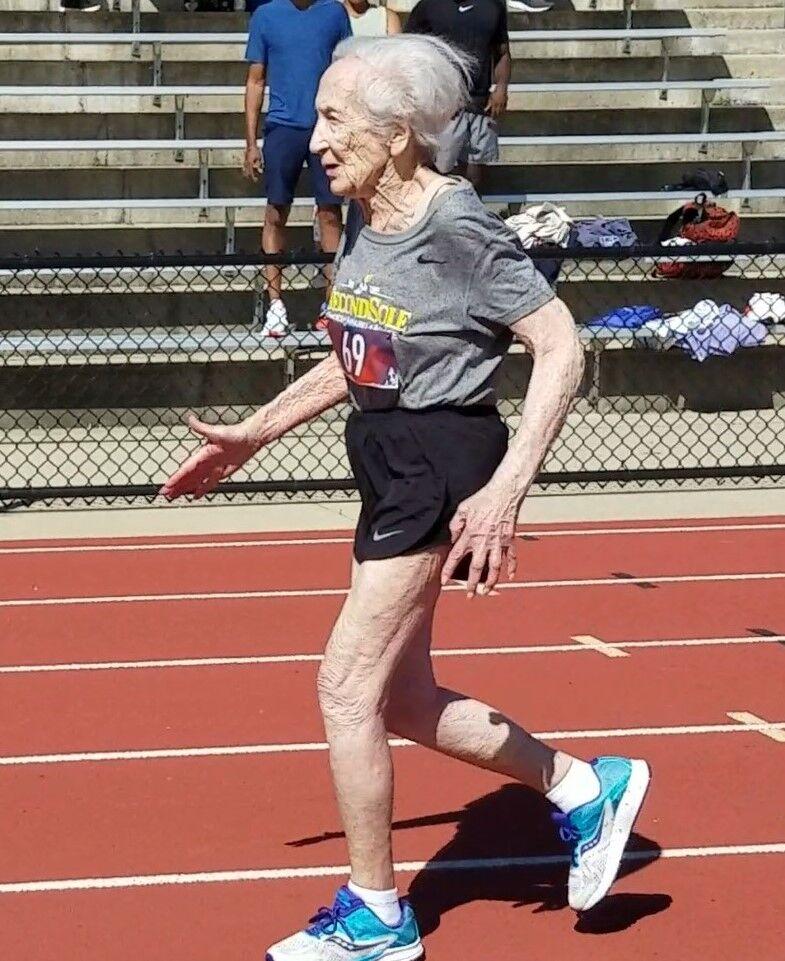 Friedman's record-setting 100-meter dash sparked a friendly rivalry between her and the previous record holder, Julia Hawkins, 105, of Baton Rouge, La. During a Zoom interview with Friedman hosted by Growing Bolder, Hawkins popped into the video chat to congratulate the new record holder, but was unwilling to rule out a challenge.
"We're just glad she's still healthy and running," Sherman said. "I'm still amazed at how healthy she is at age 100."
---
Ed Carroll is a freelance writer from Cleveland.