Four years ago, senior Andrew Baker walked onto the Beachwood High School campus with one goal in mind. He wanted to help lead the Bison football team to its first playoff victory in school history.
Damion Creel, who was Baker's middle school gym coach before becoming his high school football head coach at Beachwood, promised the incoming freshman in 2017 they would be the first team in school history to host an Ohio High School Athletic Association playoff game at home and to win a playoff game. During Baker's senior season in fall 2020, he and his teammates accomplished that goal, beating Grand Valley High School of Orwell at home, 41-12.
Baker is the inaugural CJN Player of the Week for 2021.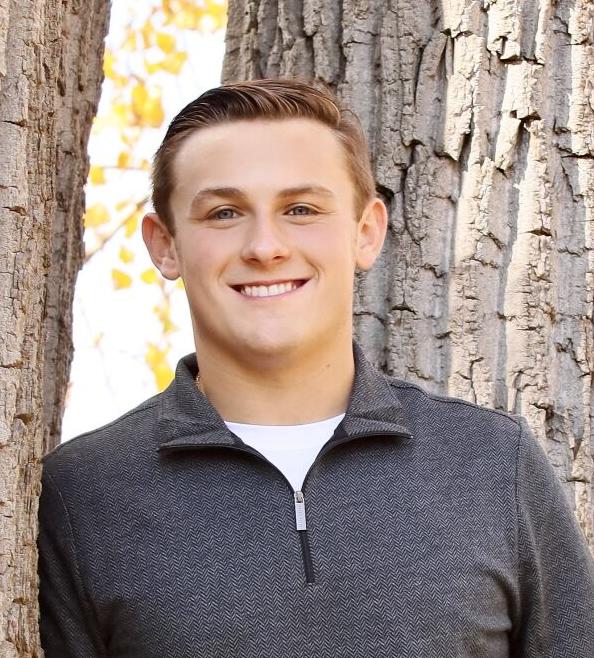 "Especially with how tough this year was because of COVID, to be able to get to the playoffs finally. ... and everything (Creel) talked about and everything we talked about as players, the fact that we were able to finally do it meant a lot to him and us," said Baker, a center and linebacker.
During Baker's freshman year, Beachwood went 2-8, and was winless in seven games in the Chagrin Valley Conference. In 2020, the Bison went 6-0 in the regular season to complete the school's perfect regular season. They also defeated Warrensville Heights in the playoffs, 28-8 before falling to Canfield South Range, 49-16.
Baker was a captain for the last two years. He earned CVC first-team honors and a coaches award from the school this season. He also earned four letters and four scholar-athlete awards. But Baker said that it's his off-field contributions that he is most proud of.
"More than the wins and losses or any specific moment, being looked up to by some of the younger guys on the team and being able to be a good influence on them," said Baker, who attends The Temple-Tifereth Israel in Beachwood. "And I got a text from some of them after the season about how great of a senior, captain and leader I was, and how much of an impact I made on them. So more so than anything about on-field stuff was what I was able to do off the field for some of those younger guys."
Baker is a member of the National Honor Society, which recognizes students who display strong academics, leadership, service to the community and character.
Although Baker's football career has ended, he said there are still important ideals that he learned during high school that he will take with him into the future.
"One big thing (Creel) always says is that you have to do the little things right," Baker said. "You can't always focus on the big picture. Sometimes you have to pay attention to the small things that you wouldn't typically think of."