I am often asked what I miss most about the United States when I am in Israel. My usual response is my children and grandchildren, although this year I might have to add the new Van Aken District, a short walk from our Shaker Heights house. With its interesting stores and places to eat, communal events, café and organic market with local produce, we are delighting in all facets of the district, including the neighborhood ripples we are feeling on our nearby street.
But no one in Cleveland asks me what I miss about Jerusalem…
So for those who have never asked, and those who have yet to ask, here is my list: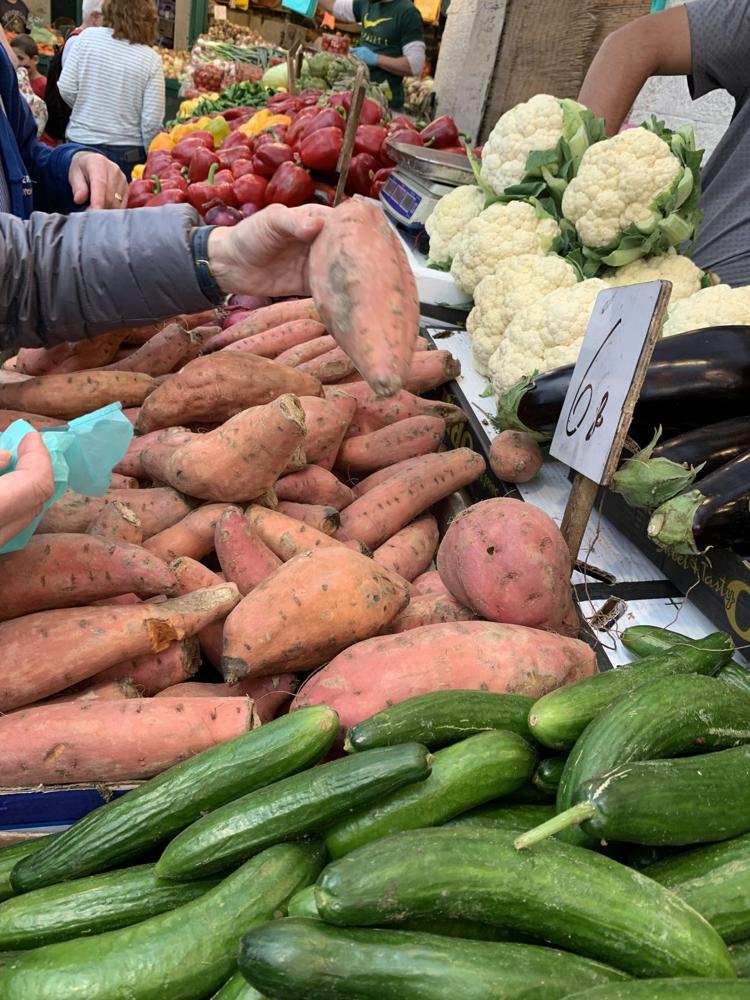 • Machaneh Yehuda. There is something special about eating local and in sync with the season, advised by friendly merchants or the farmers themselves. We love the ever-available seasonal variety of fresh produce and spices at Machaneh Yehuda. The taste of the sweet tomatoes and cucumbers once caused me to quip: "Of course, everything is sweeter in Israel – it's the land of milk and honey."
• Hills and valleys. Jerusalem's up-and-down topography, although challenging at times, accentuates the city's beauty.
• Mousseline (pronounced like the Italian World War II dictator) ice cream. House-made flavors combining herbs and spices such as saffron with flavors such as chocolate cause us to return again and again to this shop near Machaneh Yehuda… although our new neighborhood Mitchell's ice cream with yummy chocolate chunk in any flavor is a delicious substitute
• The smell of lavender and rosemary. So many Jerusalem streets and parks are lined with lavender and rosemary that their mere aromas immediately transport me to Jerusalem. Years ago, my oldest daughter and I planted four lavender plants in front of our house in order to bring the fragrant memory to Cleveland. When I returned to Cleveland this past May however, two of the plants looked dead. I cut them back and am hoping they will revive.
• Beit Lechem and Bourekas Ema. Israeli bread is indeed something special. Even the challah we buy at the makolet is special. Our taste buds also enjoy the many kinds of non-dairy cakes found at Beit Lechem bread store and at Bourekas Ema in Talpiot (Tourist alert: try Bourekas Ema's delicious chocolate halvah strip cake.)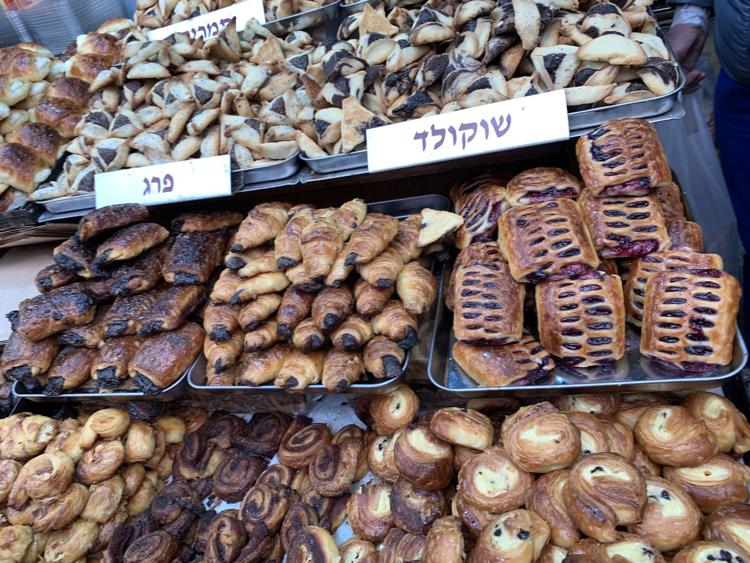 • Lectures, concerts, festivals and events, all accessible without a car. We walk to Zappa concerts, Begin Center lectures, Cinematheque movies, the Jerusalem Theatre and First Station special programs, with no end to the variety of ways to spend an evening in Jerusalem.
• Intermingling of Jerusalem Arabs and Jews. We share the same tastes in food and good bargains in places like Talpiot. At the bus stops and on the buses, we share the same seats, often with someone reading in Hebrew sitting comfortably next to someone reading in Arabic.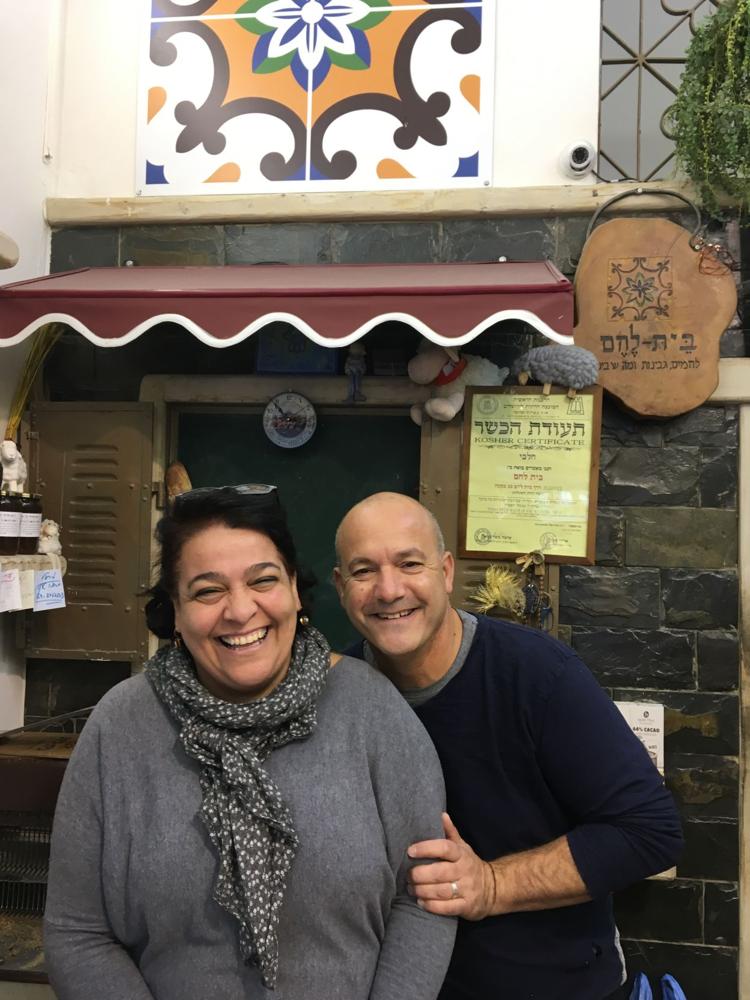 • Hebrew language. Bus, street and store signs in Hebrew, restaurant menus and the guttural sounds of the language – from chet to ayin – are music to our eyes and ears.
• Jewish is natural. When Shabbat comes in, no matter the week's politics or border troubles, a quiet peacefulness comes over every Jerusalem street and every home. Seasons and calendar harmonize with communal life as stores parade Jewish holiday necessities weeks in advance.
Our thoughts are directed to Jerusalem on Tisha b'Av (9th of Av). Tu b'Av (15th of Av), an ancient holiday of love revived by modern Israel, comes a few days later. As I sit in the West enjoying beloved children and grandchildren, I recall all that I love in Jerusalem. Indeed my heart is in both the East and the West.