Shortly after our marriage and my move from New York to Cleveland, Irv and I became friends with an Israeli couple. They were doctors with a small child and another on the way. I thought the woman was exquisite, looking very Israel. She thought I was such a stylish New Yorker. 
I held onto my New York tastes until the day I returned from a New York weekend with an oh-so-fashionable new dress from Bloomingdale's that I saw a few days later in Halle's, and had to acknowledge that perhaps I had Cleveland taste.
Years went by. We raised our children as I wore jeans and informal clothing. 
In spring 1998, while chaperoning then-Schechter eighth graders at Jerusalem's Malka Mall, I fell in love with a store called Cotton and bought my first Israeli outfit – a top and skirt of shimmery cut-velvet, the height of Israeli fashion that year. With each subsequent trip to Israel, no matter the season, I returned to this store to buy pants, tops, a jacket and matching skirt, sweaters, and dresses. A relative took me to Hila on Jaffa Road for a skirt. I walked away with one in grey, with a petal-shaped over-skirt in contrasting material.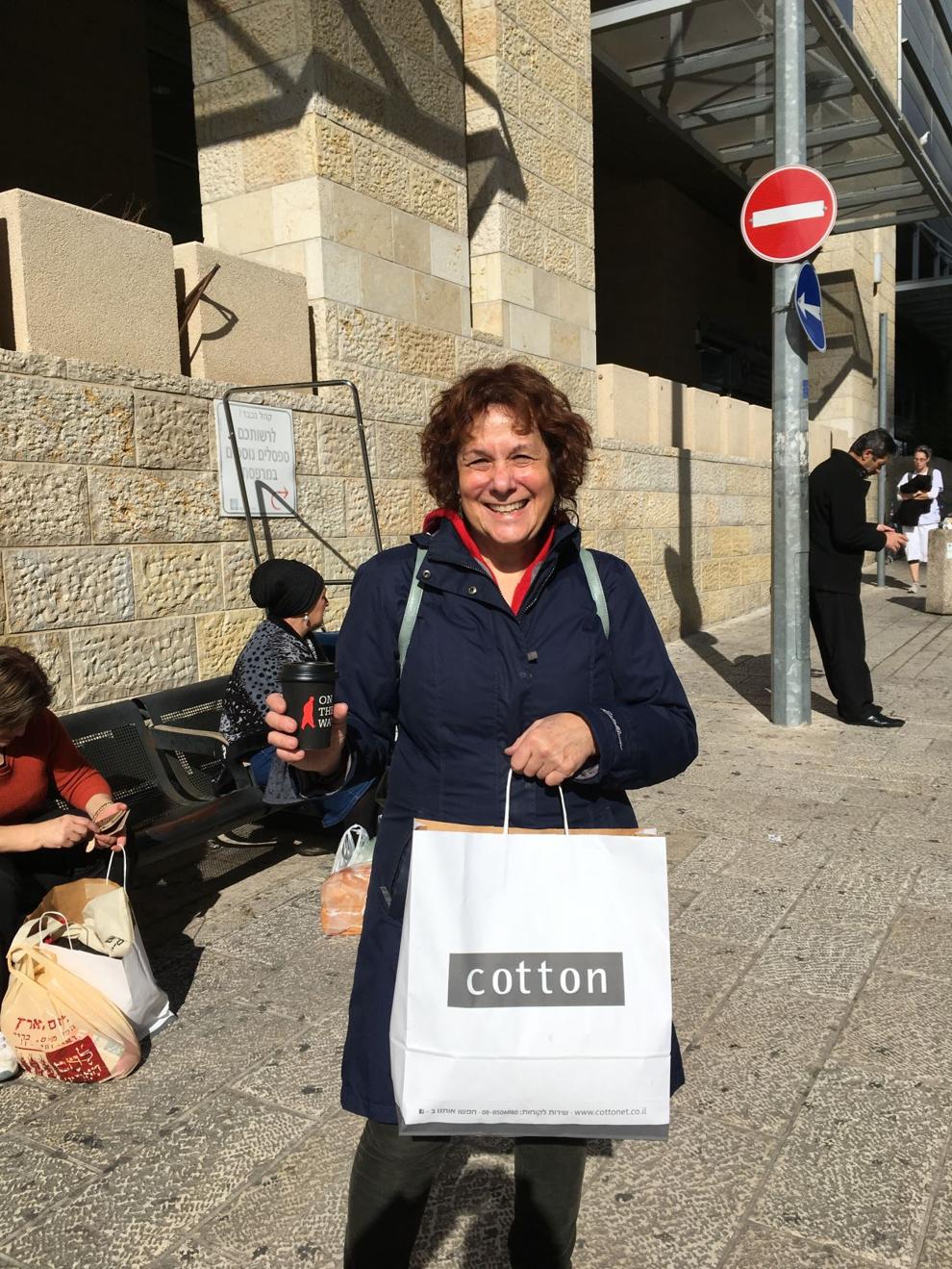 Those of us of a certain age remember the stereotyped Israeli dress of the 1950s and 1960s – a white shirt, khaki shorts, sandals and a kova tembel. Today, with an estimated 130-plus ethnic groups living within Israel's borders, immigrants and regional styles influence and mix. While New York businesswomen are wearing black in every possible style, the Israeli clothes that beckon me are colorful in comfortable and interesting fabrics and patterns. I am attracted to the funkiness of the style – the random pocket here, the patch of print fabric on a solid skirt, the material or the cut of the hem. 
The nature of Israeli dress is as informal as the society. An Israeli friend from Seattle remarked that in the United States she would never send her children to school with a spot on a shirt, but in Israel she was never so concerned. Socks with sandals? Oh, no – not in Cleveland or New York, but in Israel, of course. Cooler temperatures at the start and end of each day call for layers. Dresses or skirts over pants or over leggings of all colors and patterns, shirts of one length with shorter sweaters over skirts of another length, short pants with boots – all are the fashion. 
In Israeli synagogues, rare is the man in a suit. While some women at our Modern Orthodox synagogue wear hats, a simple scarf partially covering the hair, a small flowered headband, or a handcrafted lacey band from a mall kiosk or King George Street are seen more and more.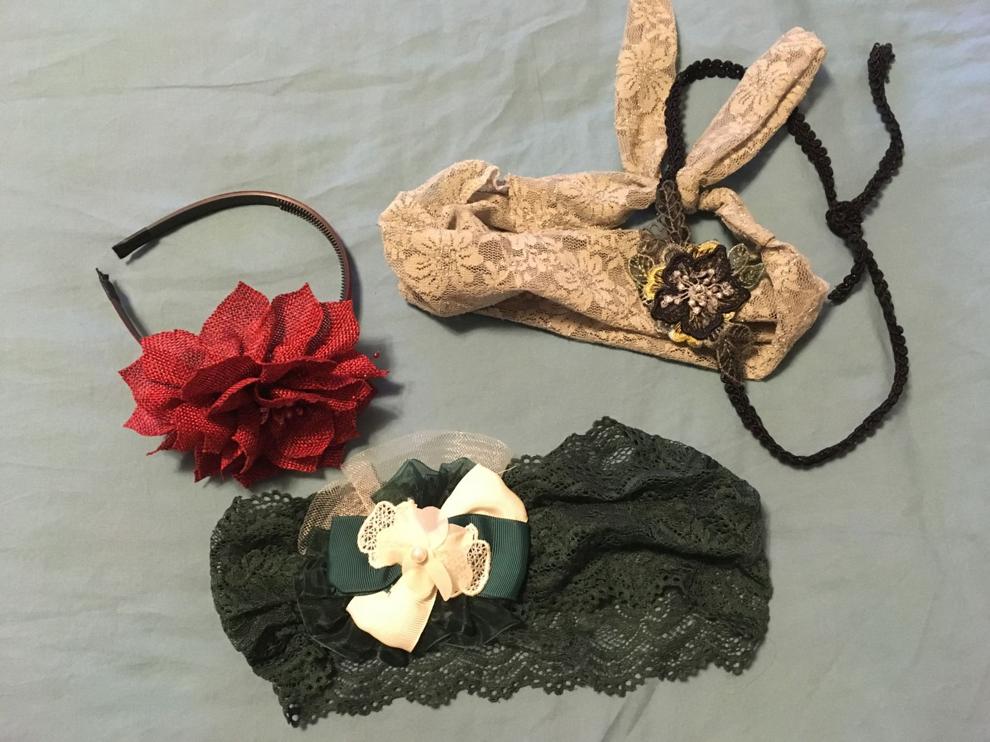 Our first winter in Jerusalem, I tried out the hatless style with the purchase of a lacy scarf and contrasting thin hair band to wear together or apart. Growing more comfortable the following year, I added a lace band with a flower, and last year a big red flower on a simple headband. Bolder still, I am learning to shape a small rolled scarf around my Shabbat hairdo.
Although Cotton has moved to Ein Kerem, an hour's ride away on two buses, I travel the distance to savor the fashion. 
To my Israeli doctor friend, I am still that stylish New Yorker – and now Israeli, too. As the Israeli poet Zelda wrote, 
"Everyone has a name/given by God
And given by father and mother
Everyone has a name
Given by one's stature and smile
And given by the cut of one's clothes …" 
Shabbat shalom and shana tova.
Julie Jaslow Auerbach, a Jewish educator who lives part of the year in Jerusalem and part of the year in Shaker Heights, writes regularly about life in Israel for the Cleveland Jewish News.