Food shopping is one of the things I enjoy most about life here in Jerusalem. In Cleveland, I buy everything at Heinen's, Whole Foods or Trader Joe's. 
Here I go to Machaneh Yehuda for fresh fruits and vegetables, or to one of two green grocers down the block. Beit Lechem, or House of Bread, across the street has the most delicious fresh breads, cakes, olives, jams and cheeses. A few doors down is a butcher shop, where the chicken is always very fresh, clean and lean. And if I am having company and suddenly need a random cooking item, Dan's Gifts has it all. 
Hannah Oaknin's family owns and runs Dan's Gifts, housed in a 150 year-old building. An amazingly chocked-full store, it carries everything from hanukkiyot to baking pans, handmade pottery, rugs, paper napkins and well-priced fresh flowers. The store was established in 1976 by Hannah's father, who came to Israel from Morocco in 1948 when he was 6. People told him he was crazy when he bought the tailor shop on Derech Beit Lechem to open a gift shop since he was the well-respected typesetter of the Even-Shoshan Hebrew dictionary. 
While working both jobs and to increase his clientele, he added writing tools to the shelves. Since his was the only shop on the street, when someone asked for an item he did not have, the next day several of that item would appear on the shelves. And so the store grew. Eventually, he left the print shop, adding household items to the store's stock. The family lives behind the store, the only shop on the street with the original windows.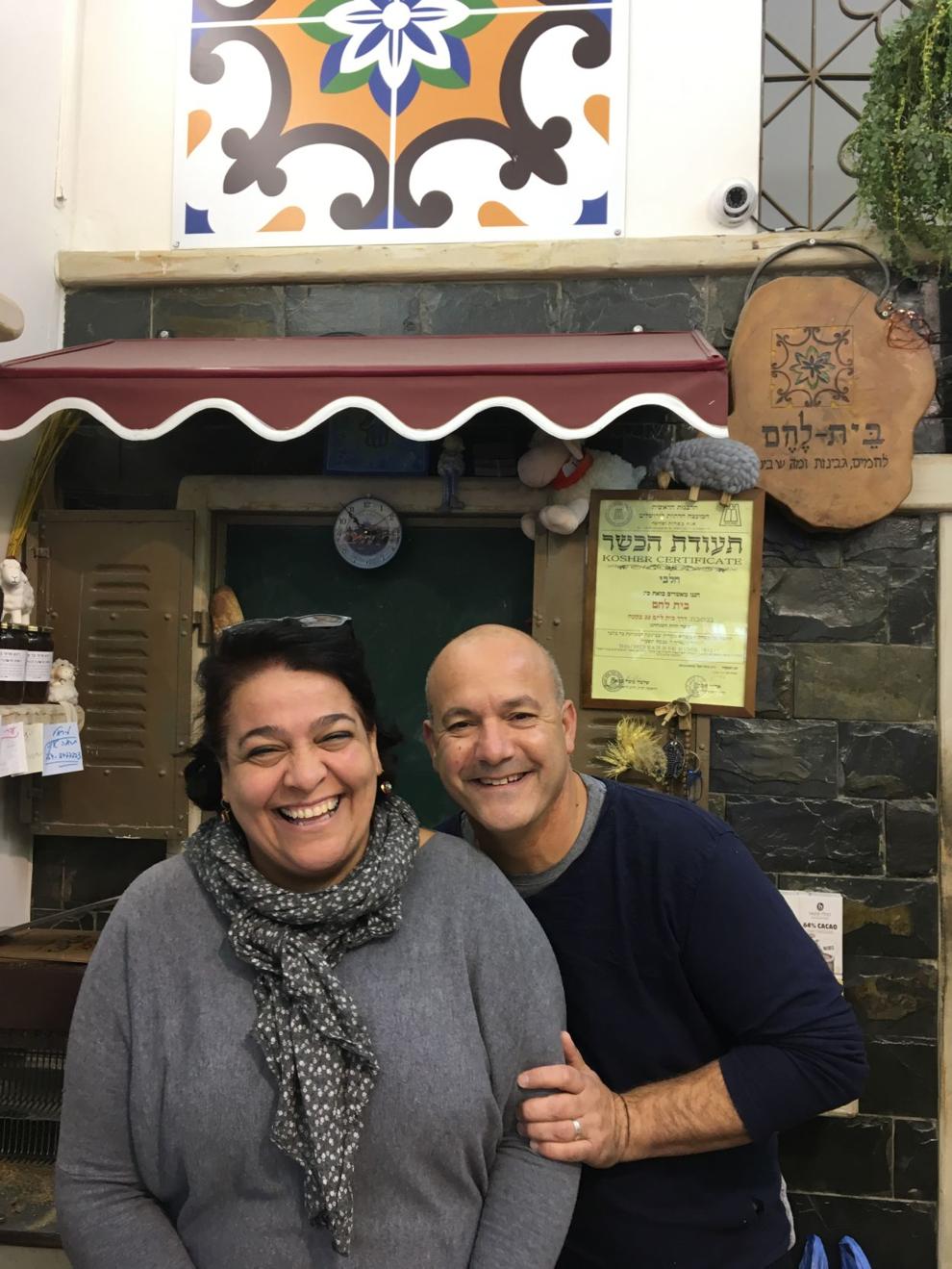 Beit Lechem's special popularity lies in the friendly personal service of its owners Uri and Sigal Ohayon. Sigal grew up in Abu Tor, a mixed but divided Arab and Jewish neighborhood until 1967. Her parents were born in Israel; her mother's family goes back seven generations and her father's family was from India and Kurdistan. We joke that Beit Lechem has neither naan nor pita. Although Uri had wanted a knitting store, Sigal envisioned a place where they would interact with customers in an old personable Israeli way. And so she does, with a welcoming smile, whether filling Shabbat orders into the many Beit Lechem bags that line the side of the store on Friday mornings, or bringing an order out to a customer in a car on the street.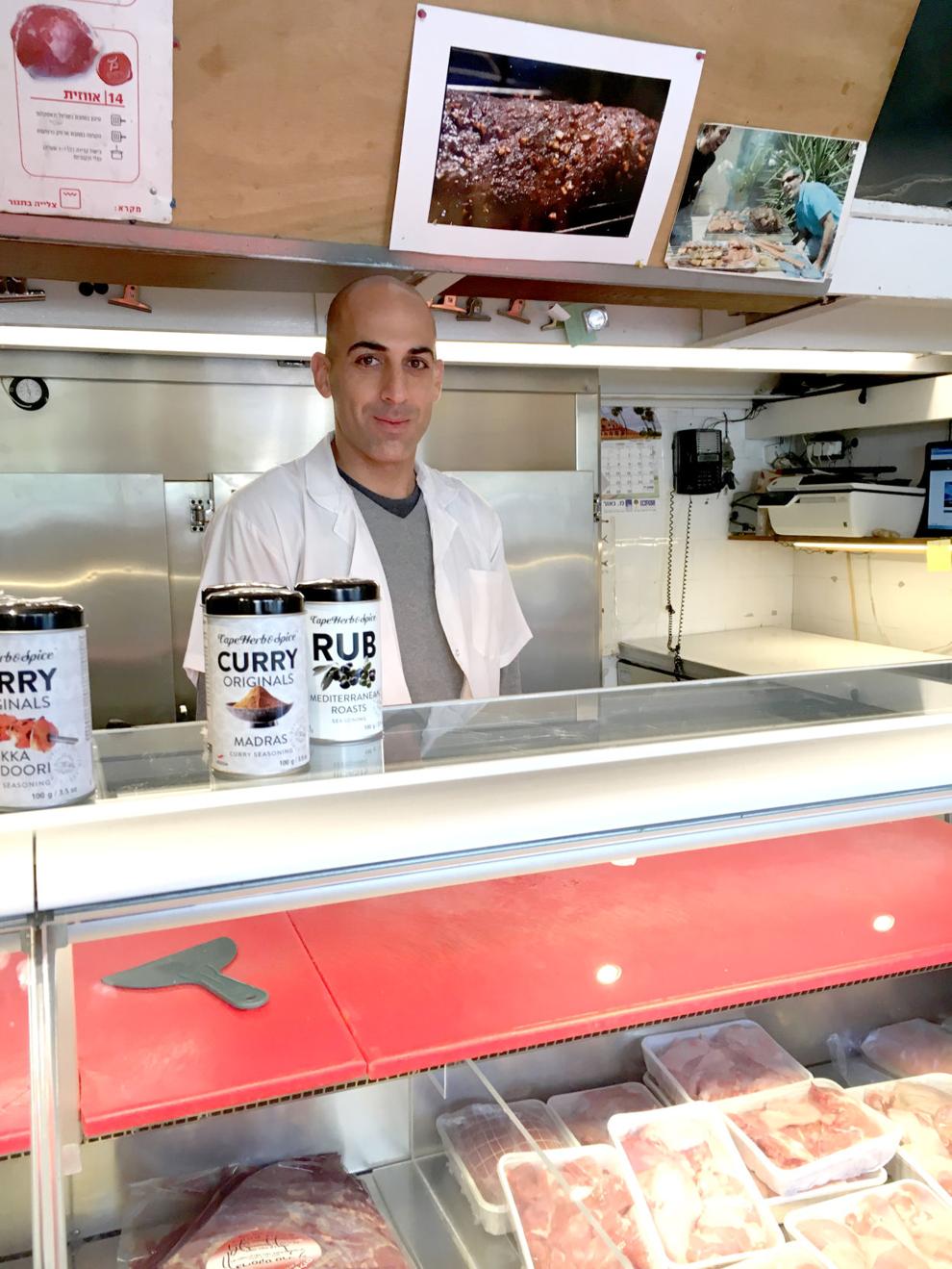 Shlomi (Shlomo) Shalom is a 36 year-old butcher, young, handsome and very charming, named after his grandfather, Shlomo, on both sides of the family. His family roots lie in Morocco, Yemen, Spain, Israel and Macedonia. Shlomi's father's father came from a long line of Macedonian butchers and he established the family's original butcher shop in Jerusalem's Old City. 
This side of the family spoke primarily Arabic and Ladino, but could speak many languages. When Arab riots broke out in 1947, the family fled the Old City, leaving the butcher shop behind. Shlomi's grandfather re-established the store on Derech Beit Lechem. When he died in 1985, Shlomi's father, Avi, and uncle, Beni, who had helped their father occasionally in the butcher shop, took over.
After completing his army service, Shlomi was sure he was not going to be a butcher. He took his post-army trip out of the country, got a higher degree and started working. He then pursued another degree, changed careers and became a photographer, and taught children with special needs. Somehow, the butcher shop keeps drawing him back, even from his travels. It's his family, it's home.  
From our Jerusalem home to yours in the CLE, Shabbat Shalom.
---
Julie Jaslow Auerbach, a Jewish educator who lives part of the year in Jerusalem and part of the year in Shaker Heights, writes regularly about life in Israel for the Cleveland Jewish News.