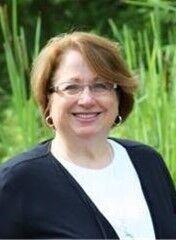 This year we celebrate our centennial. Incorporated in 1921, Mayfield has seen many changes in our first 100 years, but has really come of age in the 1980s and 1990s, when Progressive Insurance chose the village as its world headquarters. SOM Center and Wilson Mills roads, a once rural intersection of two-lane roadways, is now a major intersection connecting our residents and businesses with five lanes of traffic.
While we have steadily grown our business base, as well as our services and amenities, our residential population has remained steady for decades, by choice, at about 3,400 people. With our motto being to think big and stay small, we have safeguarded our small-town feel. We view our business base as our corporate citizens, and our successful economic development efforts have enabled us to offer the best amenities and highest level of services to our residents, including summer concerts at the gazebo and The Grove Amphitheatre, a Greenway Trail that links the center of town to our recreational areas, the world-class Parkview Pool, soccer and baseball fields, tennis, pickleball, bocce and volleyball courts, free mulch, and tool, table and chair rentals delivered to your door, and a community room party center that is the envy of surrounding communities. In addition to our own offerings, we boast a large section of the Cleveland Metroparks' North Chagrin Reservation, including a beautiful nature center and duck pond, Buttermilk Falls, endless trails, and a new preschool, and the Mayfield branch of the Cuyahoga County Library, both of which are among our greatest treasures.
Last year at this time, Mayfield, like most cities, was looking at an uncertain future. Fortunately, our reserves were strong, and we formulated action plans from the onset, knowing that proactive decisions would enable us to protect and serve the village during uncertain times. Our success over the past year, as well as over the past 100 years, has been built on a strong foundation of hard-working, civic-minded, kind and intelligent civic leadership, and I cannot put into words how very grateful I am to be working with such a committed team.
As of mid-year, many employees have already returned to work in the village, and those numbers continue to increase. While current revenues remain strong, we anticipate an inevitable pandemic-related short-term revenue decrease. However, due to strong leadership and conservative financial planning, budgeting and saving, we are confident that we will ride out the storm and continue to provide stellar services to our residents and businesses.
Last year, recognizing the impact of COVID-19 on our valued local businesses, and with the strong support of our village council, we established a small business relief fund and awarded $2,500 grants to each of 48 small businesses.
While the pandemic was in full swing, we were able to complete capital projects that added value to our quality of life. The most exciting was the construction and opening of the all-inclusive Parkview playground next to Parkview Pool. With help from generous state grants, we were able to realize our vision and create an area that is all-inclusive and appropriate for all ages and abilities. In addition to unique swings, slides and seesaws, the park includes large chimes and other pieces of musical equipment that allow those with hearing difficulties to feel the music through vibrations. And by including an old-fashioned porch swing, some basic workout equipment, cornhole, pingpong, and outdoor checkers and chess, adults, seniors and children can entertain themselves together. We also extended sidewalks along Wilson Mills Road to increase connectivity, especially for our eastern-most residents.
We added new entryway signage on Beta Drive to showcase the county's designation of this commercial district as an innovation zone. The need to continue to diversify the village's business base is more apparent than ever and Beta Drive has established itself as the place to do business in Mayfield. Renovations to the Holiday Inn are underway, and our economic development manager is always working to expand our business base, as well as to facilitate the success and growth or our existing base, all on a limited footprint. We recognize that a prosperous and happy business base is a plus for all of Mayfield, and we work hard to achieve win-win outcomes.
This year, the village will tackle Civic Center renovations, (again with some grant assistance from the state) to upgrade and expand first-floor bathrooms, making them American with Disabilities Act-compliant. We have also been working with the Northeast Ohio Regional Sewer District to begin implementing infrastructure improvement to alleviate flooding in the Worton Park area of the village.
Plans for our centennial celebration include an awesome concert at The Grove and a fireworks display. By continuing to work closely with the village's excellent staff and council members, I am confident that through our collective efforts, the village will remain a safe and thriving community. We look forward to the next 100 years.
---
Brenda T. Bodnar is mayor of Mayfield.